Crystal-Gazing India's Retail Potential
By Dipanjan Mukherjee | August 31, 2015
A chapter from Think India. Think Retail 2015 - A definitive view on India's retail market - a research report developed by Knight Frank & RAI.
Knight Frank's research, based on a mammoth survey of more than 30,000 modern retail stores across the top seven cities in India, presents interesting insights. The dynamics of the 23 retail product categories and their nuances across 42 distinct retail catchments offers food for thought. Certainly, with the emergence of new models to reach out to the consumer, the Indian retail market is poised for a tectonic shift. We project the retail market across the top seven cities to clock a compounded annual growth rate (CAGR) of 16 per cent over the next five years (2014–2019), catapulting from Rs 3,568 bn to Rs 7,650 bn. On the back of a 22 per cent CAGR, the modern retail segment is estimated to increase its share in total retail from the present 19 per cent to 24 per cent by 2019.
A phenomenon that is emerging as a strong contender in the retail market and will gain further momentum is'e-tail'. Encapsulating the sale of retail products through online channels like the Internet, mobile phones and television, e-tail differs from'e-commerce'. E-commerce, a wider term, also takes into account the online sale of services like travel, matrimonial services and classifieds, by players like irctc.co.in, makemytrip.com, olacabs.com, bharatmatrimony.com and olx.com.
For the 23 product categories studied in the report, e-tailing across the top seven cities amounts to Rs 72 bn, with a modest share of 2 per cent in total retail spending. Growing at a CAGR of 64 per cent, this will increase to Rs 839 bn in the next five years, taking the share of e-tail to 11 per cent by 2019. This ascent in the fortunes of this retail constituent will happen on account of multiple factors. While the learnings of the dot-com bubble 15 years ago served as a caution, the current phase is different.
There are several catalysts playing concomitantly in favour of e-tail, the most significant being the strengthening ecosystem that makes buying online better every day. Information technology (IT) infrastructure has improved significantly over the last decade. High-speed Internet connections through broadband networks have not only become better but also more affordable. While the introduction of 3G networks improved connectivity on handheld devices significantly, the commercial rollout of 4G networks this year will make on-the-move online shopping even more convenient. While private capital is leading the cause, the government is stepping in wherever necessary. In fact, through its ambitious National Optical Fibre Network programme, the Government of India intends to connect 250,000 villages at a cost of Rs 200 bn. In the state of Gujarat, the last assignment of Prime Minister Narendra Modi, all the 18,000 villages are equipped with broadband connectivity. What we are now talking about are Wi-Fi enabled airports, hotels, schools, railway stations and cities.
Hardware devices, the interface for connecting to virtual stores, have also become more technologically advanced and affordable. So, desktop computers, laptops, television sets, tablets and mobile phones used by online shoppers have improved on count, efficiency and cost. In fact, subsidised or free tablet/laptop schemes by the central/state governments have become successful, and the trend is expected to grow stronger.
The other catalyst strengthening the e-tailing segment is the country's favorable demography. While 1.25 billion people always meant a big consumption market, being one of the youngest nations in the world bodes well for the e-tailing phenomenon. 65 per cent of the country's population is below the age of 35 years. The acceptance of e-tailing is expected to be higher among the younger generation which is more tech-savvy and open to experimentation. Smartphone adoption is faster even in the large section of the population that is not computer literate, thus addressing the problem of computer illiteracy.
Additionally, on the operational side, the e-tailers have taken landmark measures to enhance customer experience. Payments through online banking, credit and debit cards were the initial methods used for online transactions. Newer modes of payment have now been introduced to make online purchases easier for prospective consumers that are uncomfortable with online payments or not covered by formal banking channels. As a result, cash on delivery (COD), a method wherein the customer pays in cash or via a card at the time of delivery of the product at his doorstep, has worked wonders for e-tailers. A significant number of transactions now happen through COD. Third-party wallet, a mechanism wherein money is stored in a prepaid wallet, has also emerged as a seamless instrument of payment. Customer experience has also become enhanced due to customer-friendly policies regarding the exchange of goods, quick delivery and others. Events like the Great Online Shopping Festival (GOSF) by the biggest search engine—Google—and flash sales by individual firms have seen customers rushing to grab the best online deals. The GOSF, now in its fourth year, has become bigger and stronger with each edition.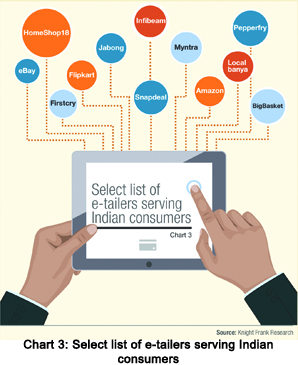 The growth of e-tail has expanded the retail market by increasing the impulse to purchase and reaching out even to the most remote rural customer, who would otherwise not have had access to such products. However, it also had a gatecrashing impact on brick and mortar modern retailers. Between the two sets of retailers, the scales seem to be tilting towards e-tailers on account of several factors, the foremost being the expanse of the retail catchment for e-tailing, which has no boundaries compared to brick and mortar retailers, who have a comparatively much smaller catchment. This provides e-tailers with an unprecedented scalability, which creates economies of scale, translating into cost benefits, a large portion of which is being passed on to consumers. In contrast, brick and mortar stores serve a much smaller catchment and do not have such cost leadership.
Another advantage that e-tailers enjoy over brick and mortar stores pertains to the cost of real estate. Retail properties in the top cities are quite expensive and setting up shop in these markets is essential for retailers. By contrast, e-tailers do not need to set up stores to serve consumers. They operate from virtual stores over the Internet and require a very limited amount of warehousing space to store goods. Warehouse rents, even in the top cities, are a fraction of retail rents, and thus translate into savings of 2 to 10 per cent of the sales, which most retailers spend on retail rents. Incidentally, the ascent of e-tail will translate into foregone retail space to the extent of market diversion from brick and mortar modern retail to e-tail. While established malls and shopping streets are likely to weather the e-tail storm, the growth of new retail properties will be stunted, though the impact will vary across markets.
The changing urban landscape has also worked in favour of e-tail. Top cities grapple with traffic issues, and e-tail provides the convenience of shopping from home or the office, thereby bypassing the need to confront heavy traffic and the entailed cost to buy a product. Further, checking store timings in advance is never a consideration for online shopping. While brick and mortar stores serve during fixed hours, e-tailers serve round the clock throughout the year, without any holidays or renovation shutdowns. Many e-tailers have initiated certain measures to attract the section of customers that remains cynical about the quality of products sold online. While brick and mortar stores offer a'no questions asked exchange policy', some e-tailers went a step ahead, offering a'no questions asked money back policy' in a bid to instill trust in online purchasing.
E-tailers are also expected to combat the risks encountered in the complex Indian retail landscape. Weak logistics and warehouse infrastructure in the country pose risks of delays and cost overruns. Unified taxation regimes on the movement of goods, such as the Goods and Services Tax (GST), could eliminate the need for multiple warehouses in different states. A delay in the implementation of GST would imply a sub-optimal supply chain strategy for e-tailers, thereby increasing costs. The breakthrough for e-tailers has been achieved in limited product categories, such as electronics and books, which have the element of standardisation. Going forward, e-tailers would need to rethink their strategies for greater success in categories such as apparel and footwear, where product heterogeneity creates the need for'touch and feel' and puts online vendors in a relatively weaker position in contrast to their offline counterparts.

Clearly, several catalysts have created a competitive advantage for e-tailers over their brick and mortar counterparts, and our projections indicate that they (e-tailers) are indeed on a strong footing. From the retail industry's perspective, such a changed retail landscape would prompt more brick and mortar retailers to either start selling in the online marketplace or start e-tail ventures to remain relevant for the changing consumer tastes. Eventually, it would become an omni-channel strategy, where brands would deploy offline and online stores to service the king—the consumer—in the way he demands.
Related Viewpoints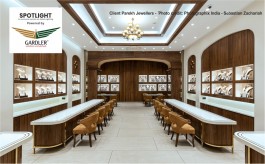 Principal Designer, Shravan Design Company
'Lighting impacts how merchandise is presented to customers'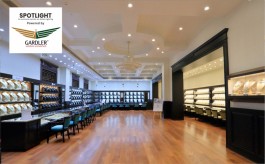 Head Designer, Ahanas Design For Space
'We look for sound technical knowledge in our lighting partners'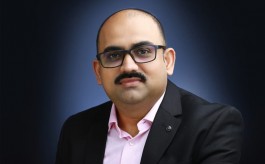 CEO & CFO, Smollan India
'Adapting to tech advancements is imperative for competitive edge'