Customer centricity through shopper marketing initiatives
By Dipanjan Mukherjee | May 19, 2015
The retail environment has always been tremendously competitive. Add to that an extremely vocal consumer base with the means to instantly communicate with large groups of like-minded peers, and you've got yourself a battleground where both absolute triumph and colossal defeat are decided at the mere click of a button. Successful retail strategies are a perfect blend of the virtual and the real, offering as accessible and as personal an experience to each consumer as possible, says Sandeep Singal, Head - Branded Retail, Tata Teleservices Ltd.
The brand landscape has never been more alive, interactive and novel than it is today. And nowhere is this evolution more clearly visible than the physical and virtual footprint of brands. Customers are increasingly looking for brand interactions that are not just functional but also fun, entertaining and easily navigable. Brands are upping their game to meet these expectations, as trend spotters claim that some of the most interesting and surprising business innovations are coming from the world of retail.
The creation of personalised brand experiences start with something as basic as the physical location and dimensions of a retail store. The best brands are turning their retail space in to their most effective salesperson. The idea is to optimise the available square footage through creative visual merchandising in order to get the most out of their investment. Keeping this idea in mind, Tata Docomo has built stores across easily accessible locations. The stores are refreshingly vibrant and have visually attractive interiors. The discipline is a mix of aesthetic and scientific elements. Laying out a store in a way that complements the customers' primary and secondary requirements, making sure help is available where needed, ensuring window displays and signage are clear and pleasing to the eye, grouping similar products together for easy comparisons are some basic tricks of the trade.
The goal is to provide multi-sensory experiences that fulfill both functional and entertainment needs. Telecom providers with the latest gadgets on display for customers to touch, feel and operate; mock-up rooms in furniture shops; coffee shops that provide quality experiences for both students looking to catch up on school work as well as the leisure drinker looking to indulge himself; bakeries with design-it-yourself cake decoration counters; makeover corners at cosmetic stores; are just some examples.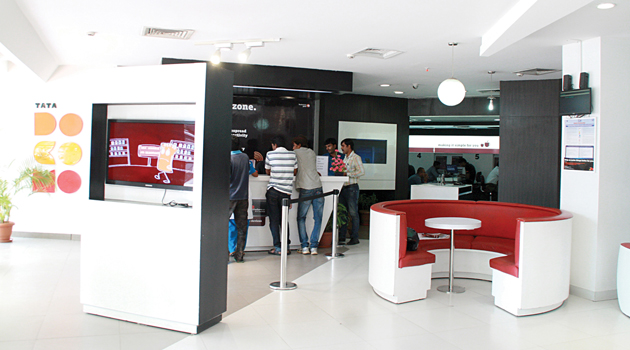 While these basics are important, the real fun comes with the click and mortar modernisms that are leading the way towards more vibrant, personal and memorable customer-brand relationships. Just last year, the luxury fashion brand Burberry embedded its latest collection of coats and bags with digital tags that could be scanned via a mobile device or by a high-tech mirror in the Burberry flagship store. The scans would trigger a short film to show how the products were carefully made by hand. The initiative was the perfect amalgamation of the brand's classic fashion and retail innovation.
Role of the store
At Tata Docomo, our initiative to educate customers at our retail stores aims at sharing basic know-how about smartphones- their operating systems, file management, battery management, and anti-virus usage among other. Since 2013, when digital has witnessed the steepest growth, our campaigns Walk in Internet Ready, I am Online and the much appreciated Giga Geeks have been helping in spreading awareness about the correct usage of smartphones and their features. The campaign I am Online was aimed at designing a physical app store through innovative visual tools. Acrylic cut outs of mobile applications were placed on the wall along with their QR codes for customers to scan, download and experience the world of Apps.
The industry has also seen innovations such as'DipJar', a machine that accepts cards for tips in real-world retail stores. American retailer Walmart has been able to successfully facilitate in-store purchases through mobile apps. Brazilian retailer C&A embedded counters on the clothing hangers at their physical stores providing real-time updates on the number of Facebook Likes a product was receiving. Brands in China have experimented with augmented reality apps to project virtual stores to provide a more tangible online buying experience.
According to a study, 67 per cent Indian retailers acknowledge that innovation plays a key role in the retail sector[1]. As globally empowered and tech-savvy millennial shoppers continue to drive today's retail environment, companies would do well to strategically re-think their retail touch points to increase relevance for consumers. Customer needs and usage patterns are changing by the minute and shifting means of service retailing from traditional to creative contemporary approaches is the only way to safeguard and gratify their interests.
Keeping'Customer Centricity' as one of the most crucial core values, Tata Docomo is constantly personalising products and services to ensure customer delight, ease and satisfaction. While digital is here to stay, creating intelligent real-world stores with embedded virtual touch points and supporting them with consumer-insight driven omni-channel is the way of the future.
Related Viewpoints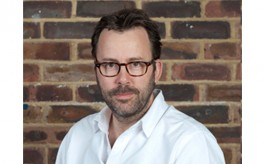 Associate Director (Design), rpa:group
'Technology is still a tool and requires a skilled eye to apply it for best effect'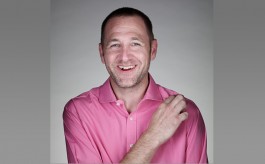 Founder and Creative Director, Quinine
Some great examples of sustainable retail practices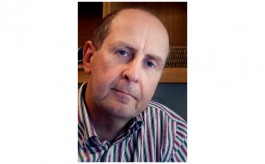 Founder - VM-Unleashed Ltd.
The future of retail spaces is a balance of technology & people