'Customization is the future of fashion industry'
By Payal Gulati | October 21, 2019
Customized merchandise market is expected to be Rs 7000 crore and growing at a healthy rate of 15% per annum. In an exclusive interaction with Retail4Growth, Sachin Sahni, CEO, Alma Mater, shares the brand's journey so far and plans forward.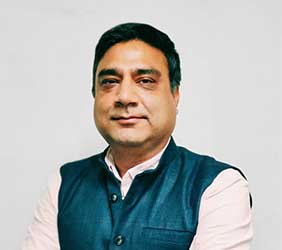 What was the rationale behind launching Alma Mater? How has been the journey so far?
Alma Mater was launched in 2009 to cater to the evolving market of customized hoodies and t-shirts. The journey for the brand has been full of excitement and challenges. The excitement of capturing the huge untapped market and challenges from unorganized sector competitors.
What's the brand's USP?
Our USP is we offer world class quality of customized hoodies and t-shirts with no minimum limit. Customers can order even a single piece of their design. The other unique service is 100% online execution of customer's orders. From designing to delivery of the product, the whole process is available online for the customer. Customers can design and order their customized hoodies from anywhere and at any time of their convenience. They don't have to go through the hassle of calling, meeting vendors etc.
How big is the customized merchandise market in India? What's your take on the growing market?
Customized merchandise market in India is around Rs 7000 crore and this market is growing at a healthy rate of 15% per annum. India being a young country in terms of population age, this segment will keep on growing for the next 25 years at least.
What are the latest trends propelling the growth?
Customers are now maturing and looking for better quality merchandise. They don't want to wear cheap quality merchandise. We are seeing a lot of increase in orders from Tier 2, Tier 3 cities of India. Young customers across India have the same aspirations and want to try the latest and the best.

Who is your target audience? What are your current offerings? What's the pricing strategy?
College students and young professionals are our main target customers. We offer customized hoodies, collar t-shirts, round neck t-shirts, dry fit t-shirts, caps, mugs, badges etc. Our pricing is value for money as we offer our customers high quality merchandise at affordable prices. We also offer discounts up to 40% on bulk orders.
How many consumers have been served till date? How many pieces have been sold till now?
Around 1 million unique designs have been printed till now and 2 lakh unique customers from Fortune 500 companies, IIT's, IIM's and most of the premium colleges of India have been served till now.
What kind of challenges are you facing in this space? How do you overcome them?
There is one big challenge and that is creating our brand awareness. India being such a vast country one needs a huge budget to create pan India awareness across the target audience. We are trying to reach out to our customers through popular social media like Instagram and Facebook. For corporate clientele, we are using Linkedin.
The company has raised a funding of USD 200,000. How do you plan to invest the same?
This fund will be majorly used in the marketing activities to create brand awareness of Alma Mater Store. Recently we have tied up with Bollywood Movie Chhichhore as their Official Merchandise Partner. Bollywood, we are quite sure will help the brand in connecting with the target audience in a much stronger way and that too at a faster pace.
Do you have any loyalty program for customers?
Yes, we offer cash back points to our loyal customers who can redeem the same in their subsequent orders.
Any plans to go offline?
Not in the near future. Right now, we are more focused on strengthening our online presence in terms of user experience and brand visibility.
What's the next agenda? How much are you planning to invest in the ongoing fiscal?
Next agenda is to widen the range of our product offerings. Our product development team is working on customized socks category and will be launching the same in near future. Customization is the future of fashion industry as more and more people are shifting towards sustainable fashion and customized apparels help in saving the mother earth through reduced wastage of resources. We will be investing around 10 million in technology upgradation for better user experience on all interfaces whether desktop or mobile.
Related Viewpoints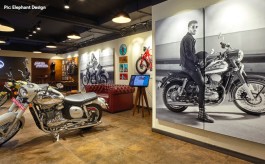 Co-Founder & Director, Elephant Design
'Designers have to take responsibility of making the store meet business objectives'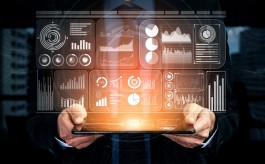 Angel Investor & Business Strategist
'Marketers need to stitch the missing link between data and business value'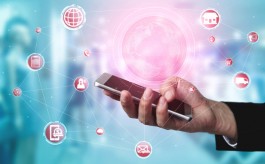 CEO, Ace Turtle
How omnichannel empowers brands in troubled times