'Design education should integrate all aspects of the business'
By Nabamita Chatterjee | October 08, 2013
Shanoo Bhatia is a cross-discipline designer with a strong belief that design should break the perceived confines of the craft and express itself across all dimensions. VM&RD chats up with the Founder Director of EuMo, the multi-disciplinary design agency to know more about how they'eliminate the mundane' and create a new identity with every project.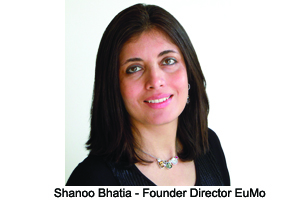 Give us a brief background about your journey as a retail designer so far?
About 20 years ago, I started focussing on retail design, with emphasis on structured Retail Identity for nationwide retail rollouts, in order to build equity for branded retail. At that time, retail identity was a relatively unknown phenomenon. Store designers, usually interior designers, created stand-alone stores or showrooms without any emphasis on using space as an expression of the brand's persona. Industry soon realised that'a space' is the most permanent brand touch point. We were the forerunners and created some really ground breaking retail experiences, in terms of pioneering use of design, technology, engineered products and materials that had never been seen before in retail, in the Indian environment.
Could you throw some light on the working philosophies of EuMo? Would you define your USP and value additions in terms of the project you handle for your clients?
EuMo has several distinct points of USP. Our full-time multi-disciplinary consultants are a clear advantage and we have a multi/cross/trans-disciplinary culture in the very true sense. Our design team can develop the entire gamut of services required, from design immersion and strategy, to design ideation and creation, across Visual Identity, Print and Communication, Retail Experiences, Exhibitions and Visitor Centres, Furniture and Digital Design. We are also co-owners of a new branded business called Obliq, which is a specialist furniture design and manufacturing company. We develop furniture for high-end hospitality projects through Obliq.
Our another USP is our process. We are committed to process, which builds value for our clients. When design is guided by pure aesthetics, it fails on its raison d'être. At EuMo, thought process and methodology are never compromised, regardless of scale of project.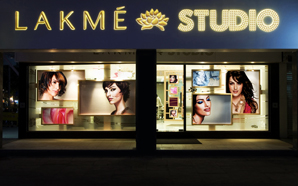 Do you have any role models in your design and creative philosophies?
Heatherwick. Calatrava. Hadid. They constantly evolve an elevated thought process that guides their design ideas. They consistently use materials in unconventional ways, testing and challenging traditional perceptions.
What is the unique skill or competence that you would attribute your success to?
I would like to be recognised for my ability to champion the unconventional. I question, challenge and roll ideas around in my mind until they emerge free of prior associations or ownership. I like to provide solutions that are transformative, tell unique stories, create a shift in mindset. Hence my creative confidence should underpin my success and that of my company EuMo.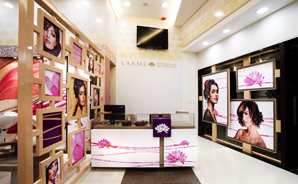 What is your take on Visual Merchandising as an inseparable aspect of retail designing?
The difference between Good and Great Design is in perception, and one has to be discerning to perceive the difference. Great design is continuous, contiguous and seamless. The core ideas are central and all expression stems from this. Visual merchandising is such an extension of the core idea. The total impact of all elements together should unravel one story. VM is therefore inseparable from retail.


Any favourite aspects of retail designing you would like to mention; which is the most challenging to you?
The Beginning. In the beginning there is nothing - as was with the universe. And all creativity thereafter determines the fate of the product. Cracking the big idea that determines the fate and future of a brand, its voice, its imagery, its promise, its premise, its persona....there is a thrill when it all comes together and speaks in one voice - or multiple voices if the persona so demands!

Any retail branding project that you would call as your biggest achievement or a milestone in your career?
Lakme was one of the most high-impact transformations. We had a great client who allowed and encouraged experimentation. They trusted us with their brand and its interpretation. The results were breath taking. The solution was complete - the core idea of a global Indian beauty - breaking down partitions, opening out the space, using colour with confidence, teasing with highlights, beckoning with bold images. We created the entire experience, the journey, the functionality, palette, VM, displays and all of it. The difference is palpable.
In terms of retail rigor, the Tata Motors retail project was exacting in process and genuinely path breaking in development of an indigenous rollout programme in India. We created a system with brand elements that could be replicated across 200 retail outlets through an order programme. It was a massive milestone project.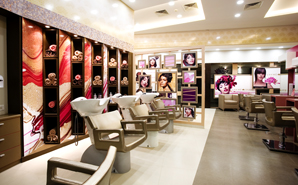 What do you think are the advantages and challenges in the scope of growth when it comes to Indian retail design scenario?
Scope for growth is immense. Challenge, as in all industries, is policy and people. Will policies support growth and diversity? Will it promote new enterprise? Will it encourage building indigenous brands, from India for the world? And people. We have a severe skilled resource deficit. We usually have great craft but not much in the way of design thinking, or design education and without the accompanying traits of professionalism. Our design education has to multiply manifold to support the industry and include additional courses in communication, management, marketing and other real-world skills that make the designer more profession-ready.
As a designer what difference do you see between the retail design landscape in India and that of overseas? What do you think are the reasons for the same?
Since the retail industry has opened up more recently here in India, retail design is more nascent. There is a fair amount of copy-cat design, lifting of trends and styles, more globalisation and less localisation. EuMo is often approached by clients who want to be seen as international. It is a rare client who wants to make their space reflect an Indian visual identity. I believe this is more because the consumer views himself/herself as global, hence the brand must follow suit. Nevertheless, I think there is strength and allure in our Indian heritage and this can be exquisitely combined with contemporary western trends to create a fresh design language.
Another difference that often impacts retail design in India is the material palette. More often than not, the carefully selected new-age imported material is not in stock, not available, or not in production. The materials that compose the international style palette are not indigenous and therefore for branded retail chains, one tends to suggest materials that are more easily available nationwide, which may not be ideal. For a recent retail project, our client had to stock internationally procured material for all their outlets because the material added the required radiance to the brand image.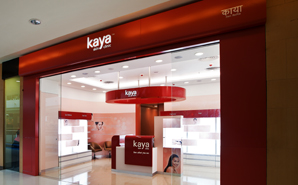 Where do you see the Indian Retail Design as well as VM industry in the next 5-10 years?
Well, research and data supports a huge leap in retail, there are lots of ground to be covered, literally and figuratively for retail in India. What is definitely happening is that our clients are travelling and keeping track of the latest trends in retail. This helps raise the bar and make outrageous design ideas appear plausible, even desirable. I see Visual Merchandising playing a much bigger role in stimulation and enticement, digital will be integrated in a big way both in-store as well as in VM. More focus will be given to arousing senses, using sound, smell and interactivity.
What do you think would be the impact of the recent FDI policy on the retail design market of India?
Clearly while standards of execution will dramatically improve, there will be a significant amount of'imported' design style guides developed internationally which would need to be localised and adapted for Indian conditions. There will be a sense of neutrality in terms of the global trends becoming a part of our lifestyle, hence any Indian brand that wishes to create a niche can go eclectic and create a unique identifiable idiom.

Any special or significant change you want to make as a designer in the Retail Branding Industry in the country?
The need of the hour is beyond the obvious good looking spaces that sell. Transformational change in retail design can be realised once we integrate service design as part of the process, which is the fundamental basis of all customer interaction. To mandate it as part of the design process in order to enable thoughtful design is critical for Indian retail space design. We have started doing this already and I feel this will significantly impact retail experiences.
Any dream that you would like to live as a designer?
The belief that design is not confined to a single specialist craft allows me to think big. Retail design can impact transactional spaces, however to live a dream, we need to think of design as an intervention that can potentially change lives. I exhilarate in living in the territory of overlapping disciplines of design, where I can stretch my mind to the very precipice of one design field and muck around in the stimulating spaces in-between. I delight in being identified sometimes as a brand designer, other times as an environment artist, an experience director or a retail space visualiser. I would like that to become my signature, a changing signature that responds to each situation uniquely, where the operative word is thinking and the differentiator is the ability to walk all paths seamlessly.
Related Viewpoints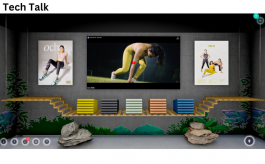 CEO, VOSMOS
Who says virtual can't be experiential? Welcome to Meta Commerce!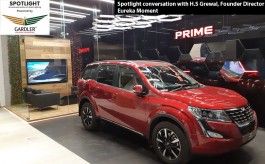 Founder Director, Eureka Moment
"Lighting is what enhances a space"