Emotion – The Future of Competitive Advantage
By Christopher Brace | November 14, 2017
Brands must have a higher purpose than just meeting a set of rational needs, brands must also meet emotional wants. Emotion will be the new currency we use to get consumers to consume and shoppers to purchase.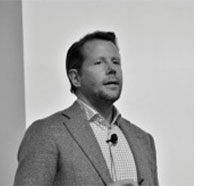 It's becoming more and more challenging to connect with consumers and shoppers at the right place and time with the right message, generating the right amount of emotional connection. How many brands can claim to be doing all of these things optimally? We need an evolved marketing goal for a new generation of consumers and shoppers. Marketing must evolve from generating transactions to sell goods and services to building emotional relationships that are then leveraged to sell goods and services. Brands must have a higher purpose than just meeting a set of rational needs, brands must also meet emotional wants. Emotion will be the new currency we use to get consumers to consume and shoppers to purchase.
A great example of how effective meeting emotional wants can be is the growth of the Ayruveda brand Patanjali. The company was incorporated in 2006 and has already become the number one brand in India with a 64.5% compound annual growth rate compared to the industry average of only 17.5%. This tremendous growth is heavily credited to the company's "swadeshi" factor: pure and unadulterated products made in India with ingredients sourced from India. This story has resonated well among Indians who now prefer to buy Patanjali's products rather than the more established brands from multinational corporations. "It is the power of bringing this emotional story instore, where the purchase decision is being made at shelf, that has shoppers pulling Patanjali's products rather than the competitors," says Carl Noronha, Head of Strategy at the retail design firm RES.
Shifting the focus of marketing to building emotional relationships will allow brands to develop what may be the only remaining long-term competitive advantage, owning your consumers' and shoppers' hearts. A competitor may be able to duplicate your products and packaging but they can't duplicate a deep emotional bond. To drive this home, let's step outside of marketing and into interpersonal relationships. Imagine a stranger trying to replace your best friend. This stranger can duplicate behaviours and may even be able to sound and dress like your best friend, but the fact remains; he/she is not your best friend. No matter how much surface resemblance there is, this stranger can't duplicate that shared emotional bond. It's no different in the world of marketing. The more time brands focus on connecting emotionally with consumers, building emotional loyalty, the stronger the competitive advantage.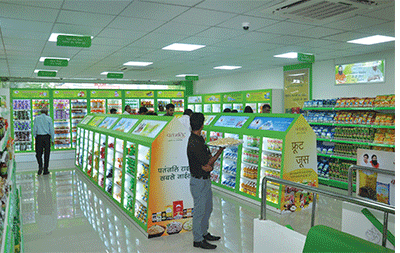 If you are a marketing executive and looking for ways to solve your most urgent business problems (losing share, eroding competitive advantage, no organic growth, etc.), then understanding how to connect emotionally with consumers and shoppers may provide the solutions. The future of marketing lies in understanding the emotional truths that drive our consumers and shoppers' behaviours. Once we have identified these truths, we can then develop go-to-market strategies and communications that return your business to healthy growth based on sustainable competitive advantage.
Christopher Brace is the CEO of Syntegrate Consulting and can be reached at brace@ syntegrate-consulting.com. Syntegrate Consulting is an insight-based strategic consulting firm that specializes in helping clients build better brands, communications, and go-to-market strategies that create new value in the marketplace. We help brands evolve to include a higher emotional purpose, one that connects with consumers and shoppers so your brand builds real brand loyalty. Syntegrate Consulting has offices in New York and Mumbai. http://www. syntegrate-consulting.com/.
RES (Retail Experience Stories) is an insightled design agency specializing in visual merchandising, retail design, and digital experiences. We leverage the emotional truths that trigger shopping behaviours in the given category to create designs that connect emotionally with shoppers, engage them in your brand story, and then inspire them to take action. RES has offices in Mumbai. http:// retailexperiencestories.com
Related Viewpoints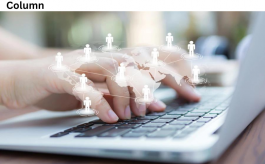 CEO & Co-Founder, MoEngage,
'Need of the hour is unified data & deeper customer insights'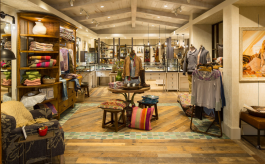 Chairrman, JGA
Can store design support retail sustainability?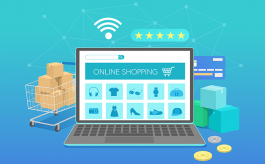 RVP - Sales, Denodo India
Tech Talk: Why data virtualization and data fabric are critical to the future of Retail