'Extended reach is important to serve the customer better'
By Swaminathan Balasubramanian | November 06, 2019
In an exclusive chat with Retail4Growth, Manish Chowdhary, Co-Founder, Fit and Glow (WOW Skin Science), shares the retail strategy of the brand.
Available in India and USA, brand Fit and Glow has 100+ products that are present at close to 2000 retail stores across India, including regions like Zirakpur, Ludhiana, Srinagar, Raipur, Solapur, Chennai, Coimbatore, Chandigarh, Kolkata and more. In an exclusive chat with Retail4Growth, Manish Chowdhary, Co-Founder, Fit and Glow (WOW Skin Science) shares the retail strategy of the brand.
How many SKUs and WOW variants do have currently?
Since the inception of the brand, we have been steadily launching products every month. We cover the whole gamut of beauty and wellness products. We started with major focus on haircare products and now have expanded extensively across various categories. Currently we have approximately 300 SKUs and product variants.
At how many retail touchpoints you have presence?
When we started, our major focus was the online market space, and it continues to be so, and we find online retail a very powerful tool. For WOW Skin Science, products category placement is the major touch point. We also make use of cash counter, endcap displays, gondola display and other retail touchpoints to ensure maximum visibility to our customers.
Which retail format has been successful for your product?
While online space is the biggest contributor for our growth, we are also extensively looking at brick and mortar retail space. For us modern outlets and specialty stores for beauty, personal care and wellness products been the most successful. We are now present in top of the line supermarkets in every region and pharmacy shops.
There are many beauty products available in the market currently.
What is your USP at the store level in terms of product positioning?
Our key USP is that our products are nature-powered and backed by scientific research. Our formulations are based on ayurvedic methods and traditional western medicinal recipes. We are completely nature-based without harmful additives like parabens, sulphates, silicones, mineral oil.
There are many small brands who are making business only through Instagram and are only present in a particular city.
Do you face any challenges from those brands?
Power of social media is amazing, and has really helped many small-time entrepreneurs. But for an organization to grow in the real sense and benefit a larger set of clients it is important to have an extended reach. That's what we have. We have set up a strong distribution network channel. This ensures that our consumers across the country including small towns have access to our products. To ensure seamless customer buying experience we have 3 strategically placed warehouses to target the whole country.
Can you talk about your in-store activities and other activations that you do for you product to gain the confidence of the customers?
We have strong offline retail strategy, and we make sure that we are highly visible to our customers when they enter the store. So, we have done activations such as Own the Store, Sampling, Gondola Display, Promoter aactivations, Discounting and more at store level.

What are the expansion plans?
We are very aggressive when it comes to product expansion. We are constantly innovating and expanding our product portfolio. We refresh our products on a regular basis to ensure best customer experience. Along with that we are growing our presence pan India in retail stores,
Related Viewpoints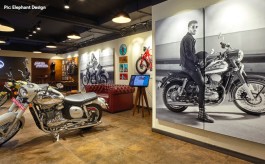 Co-Founder & Director, Elephant Design
'Designers have to take responsibility of making the store meet business objectives'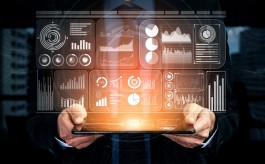 Angel Investor & Business Strategist
'Marketers need to stitch the missing link between data and business value'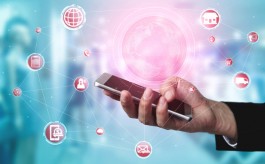 CEO, Ace Turtle
How omnichannel empowers brands in troubled times