FDI in retail won't necessarily make a country better off: Joseph Stiglitz
By Aftab Bandukwala | January 15, 2014
The Aam Aadmi Party's decision to disallow foreign direct investment (FDI) in Delhi's retail sector has a taker of sorts in economics Nobel laureate Joseph Stiglitz. He also tells Indivjal Dhasmana interest rates won't be of much use in curbing inflation.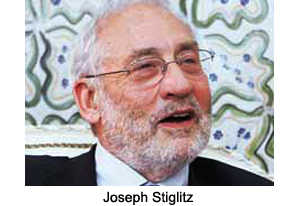 December retail inflation fell because of moderation in food price rises. But economic growth is yet to pick up. What would you advise the Reserve Bank of India on its monetary stance at the review later this month?

When inflation is not a result of excess demand but due to supply-side effects, the impact of high interest rates in curbing inflation is relatively limited. A key issue for India is to encourage growth. In that context, and the fact that inflation is being pushed from the demand side, it suggests use of interest rates is not correct.

The Aam Aadmi Party (AAP) has emerged on the political landscape. Its government in Delhi has given freebies like 666 litres of free water a day, electricity at half the rates, etc. Can these can be sustained?

The concern is not about resource but whether it is a well-directed programme. The social protection system has to be adjusted to a level appropriate to what the economy can afford.

AAP has prohibited FDI in the retail sector in Delhi. Can such a policy be sustained in this era of globalisation?

In New York, we do not allow Walmart. I know many people are concerned about Walmart corruption, its use of monopsony in the supply chain. ...you have to evaluate costs and benefits and if it is the right policy. But FDI in retail does not necessarily mean only Walmart. That is a question on how to create a dynamic retail sector. It is not necessarily a case that foreign firms entering India in the retail sector will make a country better off.

As our general elections are only a few months away, there are concerns in certain quarters that parties will resort to populism and reforms take a back seat. What's your advice to parties?

Designing policies to ensure most citizens benefit from economic growth is part of democratic politics. In India, there is concern that disproportionate wealth has gone to the top and because of that, there is rent seeking and not wealth creation. So, to the extent it becomes a political issue, that makes a lot of sense. Obviously, one is concerned at policies that are not sustainable. This is an issue which should be debated in a democracy.
Related Viewpoints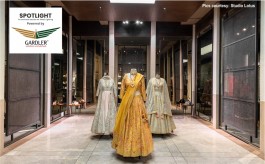 Team Lead , Studio Lotus
"It is a common misconception that the brighter the store, the better it looks"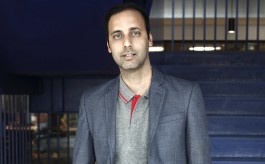 CEO & Co-founder, ShopX
"Traditional retailers are adopting appropriate digital initiatives to compete in a new environment"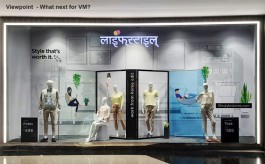 VM Head, Lifestyle International
'VM's need to be connected with the changing demands & challenges'