Foodhall: The Gourmet Milieu
By Dipanjan Mukherjee | April 22, 2016
Foodhall, another label from the house of Future Group, is well-known to bring global cuisine to the Indian palate everyday. Suave, swanky and a gourmand's one-stop-shop, Foodhall is that latest edge in the hypermarket industry today.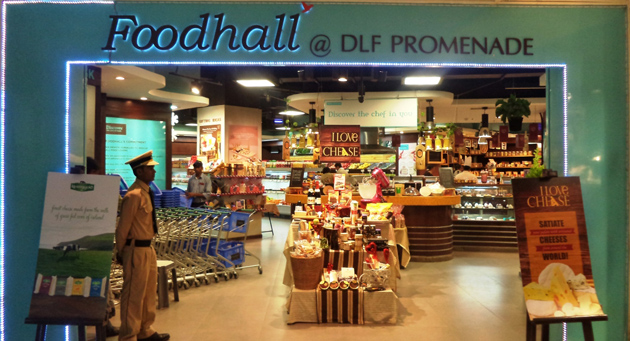 Future Group's ambitious venture, Foodhall, is a premium lifestyle food superstore. Launched in May 2011, Foodhall is a one-stop destination for a well-travelled urban consumer who understands the nuances of gourmet cooking. Currently Foodhall is present in Mumbai, Bengaluru and Delhi NCR. Point-Of-Purchase chatted up with Jay Jhaveri, COO, Foodhall, to know more about the brand's mantra to expand its reach and the role of shopper marketing in capturing its target audience.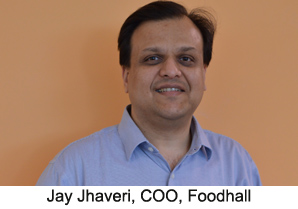 Give us a detailed brand note of Foodhall
Foodhall appeals to every food connoisseur with its range of offerings, conceptual services and fresh sampling of ingredients in the best possible combinations. It has an extensive global variety in every category such as live station, FMCG, fruits & vegetables, cheese counter that comprises of cheese from world over, bakery & patisserie, specialty cold cuts &meat, dry fruits, general merchandise and ARQA spice station.
Under Foodhall, we have a few specialty brands for niche products such as THE HOUSE OF TEA BY FOODHALL (also known as THT) that has pioneered premium teas over 65 varieties in the retail marketplace. Some of the exclusive products that we are selling are flavoured butters, cream cheese, moist cakes, cookies, pound cakes, biscotti and a variety of Middle Eastern sweets, exotic flavoured jams, flavoured nuts, granola bars and many more. The product folio gives you a fair idea on how different are we.
It's one-of-a-kind retail experience. How do your shopper marketing initiatives go along with the experiential aspect of your brand?
Since we deal in world-class products, we have to offer something more to classic shopper marketing initiatives. Rather than silent display, it has to involve interactive measures. We host various in-store customer engagement activities such as masterclass, festival of the month, sampling & tasting sessions and demo counter. These activities help the customers to experience the brands at Foodhall.
How much of your efforts towards capturing the shoppers happen at the store? Could you tell us about some of your in-store initiative plans such as displays, promos etc. for the coming quarter?
Majority of our efforts goes towards in-store activities like masterclass, wine tasting and other customer engaging events. Additionally, we also collaborate with farmers market and grub festival.
How much of your budget is reserved for shopper marketing initiatives?
As a rule, we keep a healthy balance between our earning and spending. Hence we have set ourselves a target of 2.5% of the total income to be spent on marketing.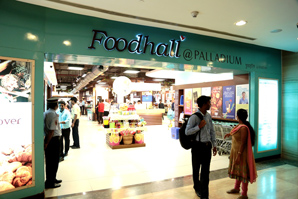 Can you share some new consumer insights and information on the buying trend in this segment?
Consumers have evolved a lot as they are well travelled and know exactly what they want. They know what is trending around the world and hence there is a big demand for those products.
The super foods will continue to be in trend, be it dry fruits or cereals or processed food. For instance, products like Quinoa, infused water, kale chips etc were a big ticket product for us when we were launching.
How do you see the growth of supermarket culture in India and especially will the Tier II and Tier III cities be the potential consumers in the near future?


At Future Group, we aim for one lakh customers spending one lakh each at our stores per year. Urban consumers in the metro cities are evolving to new and better food options and are in the need of healthy food. The newly launched Big Bazaar Gen Next is being developed to cater to those consumers. With regards to the tier 2 & 3 cities, there is a big potential in growth as this represents the underbelly of the aspiring India who wants to buy trusted quality products at competitive rates. Our smaller stores like Easy Day, KB's fair price, KB's conveniently yours, Nilgiri etc. are all designed to cater to these needs
What are the challenges in this category? How do you think shopper marketing initiatives help in overcoming these challenges?
Tracking different trends across the world and bringing those products to our stores is the biggest driving force for everyone working at Foodhall. We are now developing an integrated mechanism to ensure that once these products reach the store and are highlighted effectively, we also promote the same on our website and different social media platforms.
Related Viewpoints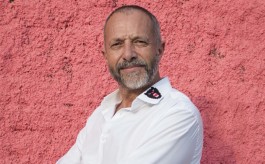 Executive Creative Director, Imagination
'Physical retail formats must be a seamless extension of the brand's omnichannel ecosystem'