Fresh Pressery plays the'fresh' card to capture the juice market
May 08, 2017
Present in gourmet stores, e-commerce, home delivery app and also three cafes in Bangalore, city-based Fresh Pressery that offers cold pressed juices is slowly expanding its presence. With a cafe soon to open in Chennai, Fresh Pressery aims to capture South India market first.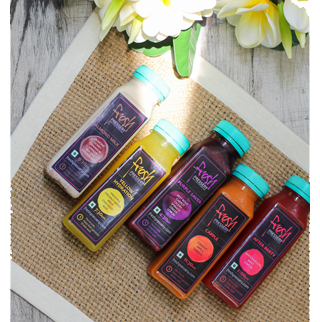 Fresh Pressery marked its arrival in 2014 in Bangalore with 6 of its cold pressed juices claiming to be 100% natural and affordable. Founded by Rishaad Vazirally, Fresh Pressery has quickly gained popularity among health conscious people in the city. Rishaad Vazirally and Alysha Vazirally- Marketing Director of Fresh Pressery share the brand's journey, the growing market for beverages with health benefits and their philosophy that they would rather have few less customers than compromise with the freshness of the product.

What is Fresh Pressery's USP ?
We were the first to offer fresh detox packages in Bangalore. We achieved this using the cold-pressed technology which wasn't readily available in Bangalore back then in 2014. This juice making process is expensive which uses low speed and no heat to extract the juices by pressing the vegetables and fruits. Zero heat results in all the minerals, vitamins and enzymes to be intact in the produce.

Tell us about your retail presence in modern trade. How do you plan to expand your presence at modern trade stores?
We are present at gourmet stores and have three cafes in the city- Koramangala, Lavelle Road and at Whitefield from where we deliver fresh healthy food after the order is placed and not before. The appetizers we produce have a 3 day shelf life which stops us from entering a wider consumer market. We are planning to open our cafés in Chennai soon. There are plans for our consumer friendly business to expand but considering the fact that our reach is not everywhere in India, we first look forward to produce good with limited consumers and then move ahead towards a larger market.

What are you doing to capture the Indian consumer?
We have come beyond cold pressed juicery and now we're offering multiple solutions to health enthusiasts. We host fitness boot camps where people get ailments for their problems. We customize our packages according to the health conditions of our clients. Since healthy food is hard to find in this rut of life, when you don't find time to grab a meal, we are ready to serve and deliver fresh food anywhere in the city. Our e-commerce partners also cater to our needs in reaching out to our clients.

How important is it to create an experience in retail for a brand like Fresh Pressery?
We're growing to be a retail name but at the same time we need trust for us in our customers. We had thought on increased days of shelf life for our products so that we can cater to more number of consumers, but then I plan on serving fresh which makes us stick to South India for now.
Related Viewpoints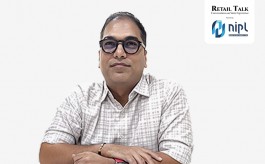 Principal Designer, Shravan Design
"Creativity is about working around limitations"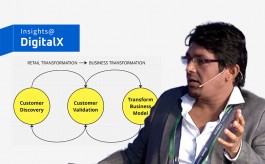 CEO, Digital Tranzform Pvt. Ltd.
"Technology is a medium like clay that can be crafted & shaped into profitable solutions"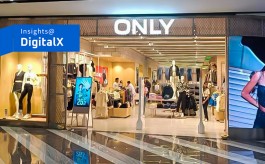 Chief Project Officer, Bestseller India
Why dynamic digital displays work for Bestseller India