Future Group bets big on technology to raise experience quotient
By Smita Sinha | March 04, 2019
The Future Group is leaving no stone unturned in combining the best of online and offline retailing in the form of phygital to enhance consumer experience in India. Saravana Mani, Head – Open Innovation of Future Group C&D Labs, shares with VM&RD his thoughts on the group's blended commerce approach and how it will change the customer journey.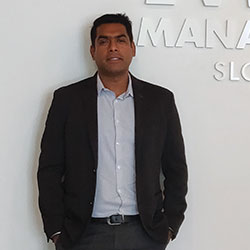 With phygital becoming a buzzword, retailers across the world have begun to combine artificial intelligence (AI), data analytics, beacons and Internet of Things to provide a multisensory experience in offline shopping. The reason for this is a no brainer. After all, data is on top of the business needs hierarchy today, add to that the need for unique customer experience, and a data driven, integrated approach becomes inevitable. For a retailer, it means translating data into a customised shopper environment.
This is one of the reasons, retail giant Future Group has set up the C&D Labs to chart exclusive tech tech strategies to focus on a phygital approach by using artificial intelligence, big data analytics, blockchains, internet of things, robotics and allied technologies.
Explaining this further, Saravana Mani, Head- Open Innovation, Future Group C&D Labs says, "No one exclusively shops on online or on offline. The retail market is going to be a blended version of online-offline. In future, our stores might become a fulfilment centres for an ecommerce venture and we might leverage the power of an ecommerce. It is going to be together rather than seeing each other as competition." And this is exactly the direction that the Future Group is planning through its C&D Lab initiative. In order to bring a host of facilities and services under one umbrella, the company set up C&D Lab in Bengaluru in 2017 to work more extensively on technologies like AI and machine learning.
Technology as a disruptive enabler
Talking about the genesis of C&D Labs, Mani explained, "In 2016, Kishore Biyani came up with the thought of looking at technology as something that can drive retail, that is when the thought of innovation came into the picture and that is when in 2017, Future Group set up the Rs 100-crore initiative. This was the genesis of C&D Labs."
The lab is supported through an Innovation Center that funds operations, technology development and IP creation and is working with several start-ups to co-create solutions towards better customer experience.
The Labs is developing technology that will influence consumer experience in areas such as payments, data analytics, unique consumer identification, development of one-on-one consumer conversation and predictive modelling. "We are focusing on data driven decision making," Mani says.
Much of this tech based approach also stems from the changing customer journey. As Mani points out, "The retail market is going to be mobile-centric. Mobile is going to be the single platform which is going to define the customer journey. "
He adds further talking about the evolution of the shopper and therefore the need for retailers to evolve through technology, "When we envision the product journey, there are three aspects or stages -- one is the customer service desk, second is self-service and the third is assisted service. So the idea is to leverage the right technology platform to seamless move from one stage to the other with the customer."
He adds, talking about the criticality of data in building customer profiles through this whole journey, "For the first time in the history of Indian retail we are building our own native customer personas. These are not copy-pasted versions of any consultancy case studies."
Shifting core from customers to members
Serving the needs of the customer based on their personas through the right technology platform also means redefining 'customer' and their tech usage. According to a Think With Google report, 84% of shoppers in physical stores use their smartphones to get information about products and compare. And another eMarketer report revealed that driving sales through personalised mobile offers is considered the leading opportunity among most retailers.
For the Future Group such trends meant shifting their core focus from customers to members. As Mani says, "Earlier we looked at customers as a core, now we are looking at members as the core. Once the customer becomes a member and once he downloads our app, we will be able to influence the member's decision by giving new offers to them. The basic idea is about how we can be an essential part of the member's retail experience throughout the year, and not just once a month with our big format, or once a week with our small format stores."
In keeping with this, Future Group has launched a grocery delivery app Easyday that will route the deliveries through Future Group's neighbour format stores. The Easyday Club app also runs a premium membership programme for Rs 999 wherein subscribers will get a 10% discount on all purchases. The essential idea is to enable a whole eco system to make the customer journey smooth.
"We are looking at making this a complete ecosystem by tying up with food delivery, travel and credit card companies as partners. We are also looking at means to serve members over and beyond our own erstwhile Roti, Kapda and Makan play," surmises Mani.
In terms of calculating the ROI from investments in phygital, the C&D Lab is looking at following the online approach in an offline environment. To draw an analogy – a shopper comes to the website, a cookie is set and there is an alert when someone signs in and from there on the whole customer journey is mapped. The idea is to replicate a similar scenario in the offline environment, which would require the use of relevant technology. It also entails understanding shopper behaviour and analysing store/product/category 'stickiness' through the use of tech platforms. As Mani points out, this means creating digital assets which are all ROI - driven.
Of course this whole path to phygital and creating a tech enabled eco-system comes with its own set of challenges. As Mani says, "First is the mind-set challenge, which is the case with any large enterprise. The second one is to do with start-ups (technology solution providers, who are part of the eco-system). They have a very vague idea about how large enterprises works and the kind of scalability and adaptability required. Also, they lack the patience to integrate with our systems because start-ups only think in terms of plug and play."
For phygital to take off in a meaningful way would thus require the whole eco system to evolve.
Related Viewpoints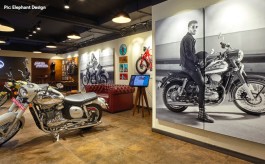 Co-Founder & Director, Elephant Design
'Designers have to take responsibility of making the store meet business objectives'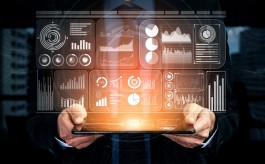 Angel Investor & Business Strategist
'Marketers need to stitch the missing link between data and business value'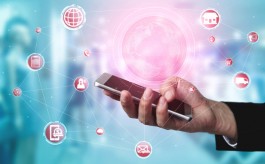 CEO, Ace Turtle
How omnichannel empowers brands in troubled times