'Future teams will be IOT aware and open to experiments'
By Retail4Growth Team | Retail4Growth Team | December 06, 2019
In a chat with Retail4Growth, Rajeev Gujral, Innovator Entrepreneur, Unidos Insta Print, shares his take on grooming the next generation of entrepreneurs.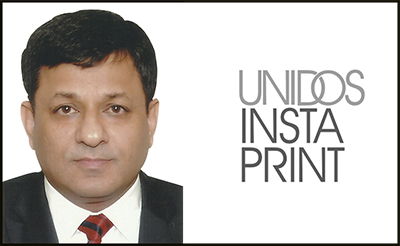 Having built the company and traversed a long journey so far in the industry, what are your thoughts on handing over the reins to the next gen? What are the challenges you are facing in that aspect?
In today's world, retail dynamics are changing faster than ever before. Being in the manufacture of retail POPs, our company growth and prospects are directly linked to our ability to embrace and adapt to the changes ahead. Over the next couple of years, we will be introducing cutting edge non-conventional retail accessories that will complement client products and consumer preferences. The team going forward will be more retail savvy, mobile IOT aware and always keen to experiment with new substrates. We are building a young, strong and energetic team to meet these opportunities.
Rajeev Gujral, Unidos Insta PrintWhat kind of market and industry challenges do you foresee in the future?
With the retail space changing and technology being a core aspect of retail and shopper marketing today, the importance of conventional print would decrease. Branding will utilize electronic tool and inputs. Next-gen stakeholders will be e-savvy more than ever before.
We also need to be prepared for the following challenges:
* Retail footfall is under threat from eCom platforms. This can be a real challenge to all display fraternity.
* Electronic invasion is shrinking the market for conventional print-based displays.
* There is stiff competition amongst players, so margins are under pressure.
* There is lack of retail design trained staff.
* There are no entry barriers and POP manufacturing is easy to copy, edit and adapt with a range of ready template, library and softwares available.
So success will depend of how one navigates this narrow path.
What would be your most crucial advice to someone taking over the business in future? Some lessons that you would like to pass on?
The business model has to be very carefully thought through. Vanilla printing knowledge will take you nowhere.Embrace automation for speed, accuracy and quality. Learn about new substrates, technologies and create POPs that are interactive in some sense.
Do check out what other industry players have to say about grooming the next generation entrepreneurs in the November 2019 edition of Point-of-Purchase Magazine.
Related Viewpoints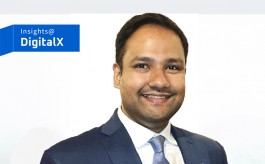 Founder & CEO , LOCAD
"Advertisers today recognize that embracing tech-driven solutions is essential"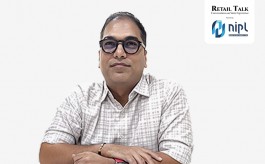 Principal Designer, Shravan Design
"Creativity is about working around limitations"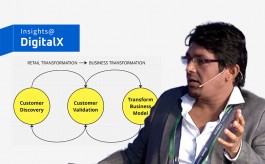 CEO, Digital Tranzform Pvt. Ltd.
"Technology is a medium like clay that can be crafted & shaped into profitable solutions"