Getting the best out of plannograming
By Dipanjan Mukherjee | March 14, 2014
Raj Marimuthu, Group Vice President - Services , JDA Software India, tells Point Of Purchase how plannograming can help in getting cost effective means towards sustainance while increasing profits.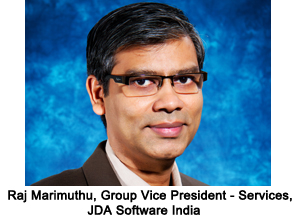 Though nearly 80 percent of the top 250 retailers posted an increase in retail revenue, Deloitte's study "2014 Global Powers of Retailing (
http://www.deloitte.com/consumerbusiness
) reports that some of the top retailers carried out a series of divestments in order to remain profitable. Despite economic woes, retailers have no doubt benefited from the increased consumer spend, but it is an indisputable fact that the stakes for retail CEOs today are higher than ever before. The variations created by an unprecedented rate of disruption, and its continuing acceleration, ever changing customers' expectations, e-commerce and mobile access are placing enormous pressure on today's retail model.
Rightsizing Store Formats

Indian retailers are faced with their own set of growth challenges. Except for Reliance Retail who has gone slow on its new stores expansion, most of the retailers had heavily invested in early aggressive expansion. But when it came to recent closures, even Reliance Retail was forced to cut down its employee count and closed around 50 stores, while Aditya Birla Retail, in the last four years, closed over 150 supermarkets. As inefficiencies, low throughput and higher costs continue to haunt, retailers are seeking ways to right size their store formats. Compact stores is the buzzword amongst retailers now, like Trent's Star Daily, a store just around 1,800 sq. ft. selling fresh foods, groceries and items of daily use. Smaller store formats should help, not just in terms of cost management, but also in areas of increased revenue, higher sales per square foot, and of course easier availability of store rentals. However, they are yet to prove themselves to be profitable ventures.
Space and Category Management
Considering this trend of reduction in sale space; and that Indian food and grocery retailers pay 5-6 per cent of their revenues as rent, which is quoted by Technopak Consultants as almost double of what retailers pay in the West, it is imperative for Indian retailers to leverage technology as they endeavour to ensure that their shelves are allocated with products that drive sales and not draw dust. Promotion of their own private labels with lower price points for customer acquisition against their suppliers' products is a much sought after approach. However, in order to promote customer loyalty and repeat purchases, retailers need to fulfill complete customer baskets for a buying occasion - these decision-making dilemmas surrounding the ratio of private label vs. branded products throw their own set of challenges with regard to merchandising mix and space allocation. A 2013 RAI-TCS survey reports that more than 60 percent of interviewed retailers' like-to-like (LTL) growth rates were lower than 10 percent compared to previous year, indicating the challenges of same store growth. The average increase in store footfalls year-on-year ranged between two and six percent with 60 percent of respondents not measuring their footfalls. This is suggestive of retailers' not being able to offer full assortment and maximise profitability.
Also, as customers prefer to shop as much from one location for their buying needs, stores cannot be inundated with just high-growth product categories. Localized product assortments and streamlined execution can help them optimise their space and category performance. Most retailers using generic software tools plan at an aggregate level, which does not address the nuances of localization and better customer connect. Best-of-breed software solutions help retailers control inventory at an item shelf level. This added visibility and control in the area of space and category management will help retailers to boost their sales per square foot and categories per square foot by matching merchandise strategies with the way consumers shop. They can efficiently create, maintain and distribute precise three-dimensional, store-, fixture- and merchandise-specific floor plans and planograms that reflect real-world conditions.
Planograms
For better returns on all fronts, planograms need to accommodate local consumers' fragmented interests and divergent shopping patterns. Given India's recent rising grocery bills, driving footfalls and trying to increase the basket size is a tall order. To attract and improve customer engagement, shelf layouts need to be revitalized with products that consumers don't want to dispense with or downtrade. Optimising shelf space mandates retailers to move beyond their one-size-fits-all planogram; and this is especially true in India where no single store format works across the breadth of the country. India also has an added complexity of non-standard store space and size - availability of ideal 3:4 box rectangle spaces with abundant store frontage is not the norm. This necessitates the ability to customise planograms for each location and derive maximum benefit from them. Best-of-breed solutions can help Indian retailers create a master planogram that can be replicated in multiple versions as required, taking into consideration space limitations and efficiencies in addition to their inventory and merchandising requirements. These solutions also facilitate planogram exchange management to foster collaboration between users in different departments, enabling them to share and manage planograms. Trading partners too can exchange, view and modify planograms while keeping original data elements intact.
Global Competition
Going by the expected increase in retail foreign direct investment (FDI); and Images Group's India Retail Report 2013, estimating the size of Indian retail industry to be $750-$800 billion by 2015, opportunities to gain market share are as much as challenging as they are abundant. Foreign retailers foraying into India are the best-in-class players from the global arena, and they are already well armed on the technology flank. For instance, consider their proof of performance in terms of sales per sq. ft. - while well-known Indian retailers record sales per sq-ft of around Rs. 8,000-9,000, Zara, (as quoted in a recent Business Standard article) with stores measuring 15,000 to 20,000 sq. ft., has sales of Rs. 50,000 per sq. ft." Lack of maturity in space management processes and insufficient IT investment are key causes for failure to generate customer available and shelf ready profitable assortments.
IT Spend
NEC India estimates that Indian modern retailers spend 5-8 percent of their revenue on IT; and even unorganised players are now spending 0.5-0.8 percent. According to a CRN article this amounts to an IT spend of $4.25 billion spread through an estimated 1.5 crore retailers across the country. The industry's consolidation and domination will be driven by players who are investing highly in IT. RAI-TCS' study highlights that only 19% of Indian retailers are leaders in space management process maturity - the mere few who are on the same level playing field with global players. If Indian retailers' growth story is to continue amidst this strong competition stemming from both foreign retailers and emerging breed of online retailers, they need to up their game on their IT spend and customer-centric technology front; and with help of solutions like the ones for planogram, Indian retailers can gain a competitive edge as they increase sales of the right products at higher margins. They will also be able to reduce merchandise transfer costs, maximise inventory ROI by significantly reducing carrying costs, stock-outs and excess inventory.
Related Viewpoints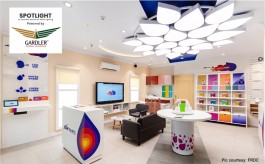 Managing Director, FRDC
'Prefer lighting partners who invest in their own products': Sanjay Agarwal, Architect & Store Designer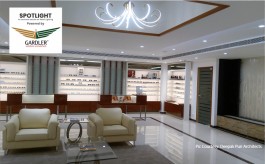 Architect and Principal Partner, Deepak Puri- Architects & Interior Designers
'Lighting should help in selling the merchandise' : Deepak Puri, Architect