Gimi's Indian journey
By Susmita Das | December 06, 2013
Founded in the year 1970, Gimi one of the leaders in Europe's houseware sector is known for manufacturing and marketing products such as clothes dryers, ironing boards, ladders and shopping trolleys. Gimi products are exported to 80 countries around the world. Gimi India, a subsidiary of Gimi, was formed in the year 2012. The company has distributor networks pan India, while being headquartered in Bangalore with logistical operations partnerships across New Delhi & Mumbai. Ajit Chellapan, General Manager, Gimi India spoke to Point Of Purchase on the brand's experience in the Indian market in this past one year and its future plans.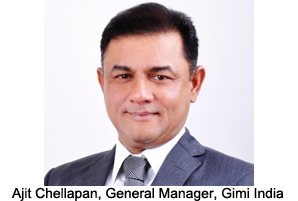 Gimi seems to have plans to launch its exclusive outlets across the country. Can you share with us your retail expansion strategies?
Yes, in future we definitely plan to launch exclusive stores but for now we are focusing on tying up with modern retail shops and traditional retail shops for selling our products. We would like to first gauge the customers' reaction before starting exclusive outlets.
Which are your target cities in the country?
Cities like Bangalore, Mumbai, Gurgaon, Delhi, Chennai and cities in Kerala are mainly driving sales for Gimi India.

What kind of investments are you looking at for your expansion?
Within one year of its operations, the company has recorded a 30% growth in this segment, with a total revenue of Rs 5.4 crore. We plan to invest Rs 100 crore in the coming years as part of our expansion plan. We would like to take our distribution into smaller towns and consolidate our market position and achieve leadership. We also plan to open up regional warehouses for faster deliveries and increase manpower in the sales team as part of our expansion plans.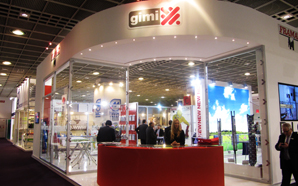 So, currently where do you retail exclusive houseware products in India? Could you tell us about your tie-ups with other retailers?
We focus on shop-in-shops our main format. We have tie-ups with stores such as @ Home Hypercity, Home Town and Home Stores across India for selling Gimi India's products. We also see huge potential in e-commerce and have tied up with top house ware and furnishing sites like Fab Furnish, House Proud, Pepper Fry, Bed Bath etc. We are also talking to many more as the response for the product looks promising.

But what made Gimi enter the Indian market to begin with?
India has a large young consumer base and the aspiration of Indian consumers is very high for new products and quality products which have value for money. This in itself is a big opportunity, for us, considering our category is very unorganized. As the living space is moving to high-rise buildings and space is becoming an issue across the country, we see lot of potential in our innovatively designed products. The major challenge for us is the rise in exchange rates which is affecting our imports.
What is your approach to retail in India as compared to your global approach?
Today living space is becoming costlier. Seeing this, innovative multi- purpose products are a big hit in the market. People prefer to use one product in one or more ways. For example, our product tower dryer is a hands-on dryer which occupies not more than 1 feet and can store up to 40 pieces of clothes. It can be used indoors, outdoors and can also easily fit in a bathroom without any trouble. When not in use, it can also be used for storing clothes etc. Ironing boards from Gimi also come in a variety; we have easy-to -carry iron boards as well as extendable, fast ironing iron boards. All our products are designed to save space and at the same time maintain the aesthetic appeal.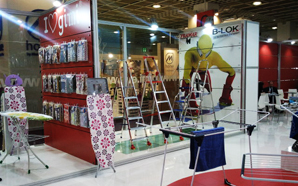 What in your experience are the challenges and the favourable factors in the Indian retail scenario?
Retailing in India is gradually inching its way toward becoming the next boom industry. The whole concept of shopping has altered in terms of format and consumer buying behavior, ushering in a revolution in shopping in India. Modern retail has entered India as seen in sprawling shopping centers, multi- storied malls and huge complexes offer shopping, entertainment and food all under one roof. Indian retail is divided into organized and unorganized segments. The major challenge facing the organized sector is the competition from unorganized sector. Traditional retailing has always been a part of India's fabric.
Today retail sector is the largest private sector industry in the country. India figures in the top retail destinations for investors. To boost the overall growth of the economy, the Government of India has allowed 51% foreign direct investment (FDI) in single as well as multi-brand retail outlets as part of its first reform phase and with this, the government has opened the doors of investment in India. With multi brands coming in, the first aspect the retail investors need to do is to understand the market well in a way that they are able to capture the minds of the consumers and stand out one among the other brands present in the market which could pose a another challenge.
How does the brand connect and be in sync with its target audience?
Gimi as a brand is known for quality, reliability and innovation. Our products are specifically designed keeping the consumers, region and the usability in mind. Most of our products come with unique nitrogen technology - Nitrogen that is blown into the pipes/handles of the product at a very low temperature (-20 degrees) during the injection phase to empty the closed cavities from the inside making them exceptionally resistant to bending and twisting and making the products long lasting. This type of technology is used in products such as balcony cloth dryer, ironing boards etc. This technology is not offered by any of the brands that are present here. We have also designed special iron boards for ironing a Saree or a lengthy garment. Some of our ironing boards have special features which help in faster ironing. Our strength lies in our innovatively designed products.
Related Viewpoints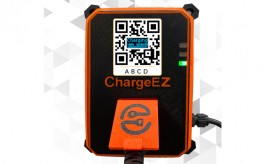 Co-Founder & CEO , ChargeEZ
'EV charging points serve as key customer touchpoints across multiple locations'