Glue Design's vision to transform the unorganized retail sector
November 05, 2015
Glue Design+ Innovation is a one-stop shop for the design value chain, where a whole array of exclusively-designed POP solutions works for the organized and unorganized retail sector of India. With recent investments, the company's business plans and design initiatives have broadened their view from brands and retailers to address the mammoth untapped unorganized retail sector. POP features an exclusive journey of an Indian design innovation company that differentiates by offering integrated services from research, innovation, design to production and raising equity to transform their vision to a reality.
With strategic retail POP solutions like Quiktile, Titch-pitch and Hexact, Delhi-based Glue Design already has a strong client-base of 250. Boosting its growth, the company has recently received investments from the Chairman of Singapore-based multibillion dollar Thakral Group, partners in Boston Consulting Group, Singapore Angel Network and Wazir Advisors. Keeping in mind the fact that the Indian market is huge with 14 million unorganised stores operating across all categories, the company is now targeting only 15,000 stores in three years. Interestingly, the number is only 0.11 percent of the market.
Eyeing the Untapped Market
In India, weak infrastructure restricts the mobility of consumers while 13 million kiranas and 700,000 chemists and thousands of spare parts shops, mobile stores, garment outlets and hardware stores continue to benefit from their local advantage for frequent and daily purchases.
But, these retailers are not equipped to address the challenges of elevated brand and shopper expectations following the rise of organized retail.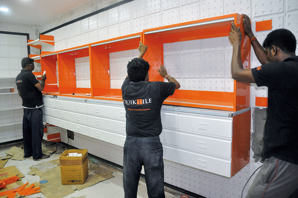 Traditional retailers and their families have a high dependency on their store for their livelihoods but are unable to modernize and keep pace with the changing retail landscape which now includes e-commerce and Foreign Direct Investment (FDI). Year after year brands spend on'presence' in these outlets without any measurable impact, ROI. Where there is no creation of lasting value to the retailer, but act as temporary fixes only.
Due to this, brands shifted their focus and spend to large format modern organized retail. However, this segment didn't show growth as predicted, due to real estate and other high entry and retention costs, thus opening up opportunities for the need of Quiktile applications in small format stores to capitalize this gap. This birthed the vision of GDPL of making effective and long lasting change to this sector. Also this led to study and research on what ails this segment, and why no one has been able to make any lasting impact on these 50 year old stores.
What propelled the venture funding?
GDPL shared their grand vision that has tremendous potential of transforming the retail sector with the potential investors who responded encouragingly. One of the investors, Harminder Wazir, Wazir Advisors, said, "Quiktile's innovative rapid makeover service takes traditional retail stores to the same level of sophistication of modern retail in a cost-effective manner. This service is needed by around 14 million kiranas in India and 40 million retailers in the developing world." Echoing the same thought process, Karan Singh Thakral, Thakral Group, commented, "Glue Design is making wonderful contributions in transforming the face of Indian retail." The due diligence led to key strategic investors coming on board seeing the long term value of the proposition.
GDPL and Quiktile gets valued at 12.5 crore and is funded part debt and equity to the tune of 3.3 cr (2.5cr in equity and 0.8 cr in debt) in April 2015. The project is defined in three strategic steps to help the unorganized retail to transform as follows:
Spatial transformation incorporating modern planogramming practices( in 24 /48 hours )
Ease of deployment enabling scalability and measurement of brand and product promotion initiatives in the outlets.
IT and EPOS systems upgradation for better sales, inventory and supply chain management.
The future of this venture was also estimated to be heading towards offline to online business with clear visibility of ROI and not merely valuation.
Business Plans
The initiative addresses both the organized and the unorganized retail sector comprising of local kiranas, chemists etc. totaling 500 stores in first one year which will include 350 un-organized and 150 organized ones.
Unorganized stores will be given advantage of owning or leasing some or all of the in-store branding spaces for 1-3 years. Finances can also be made available for capex on Quiktile Fit-out, EPOS, staff training etc. Niladri Mukherjee, Founder and MD, Glue Design, explains, "We have developed and tested our sales strategy for the first quarter in NCR and now expanding to the south and west of India. We aim to identify, convince and convert local opinion makers and influencers like trade leaders and representatives, agencies and associations, as well as local retail chains."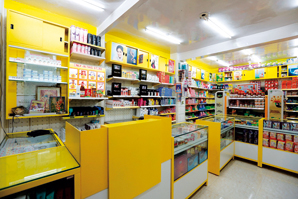 The company will also focus on B and C category towns by appointing more distributors and channel partners and making the most of its manufacturing and supply units based in Delhi and Bangalore. "A web based application is also being developed so that the store can be designed and ordered online and can also be used as a sales tool," Mukherjee added.
The company plans to go in for series A funding, the first round of financing for this new business venture after seed capital, after setting up a countrywide supply chain and validating the scalability of the proposition in strategic geographies.
Talking about long-term plans, Mukherjee explained, "I want to see a small one square foot sized recyclable product act as catalyst of change and empower thousands of retailers in emerging economies transform their businesses and be ready for the next couple of decades. That would be truly creating value from design."
Related Viewpoints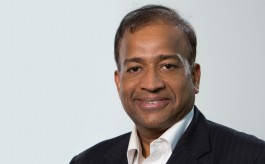 Business Strategist and Angel Investor, and former Asia Marketing Head of HP
'Predictive analytics help retailers get smarter, more efficient and reduce costs'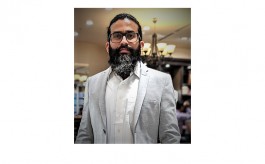 Senior Manager – Retail, Aspire Systems
Identifying the right technologies is key for businesses : Abhishek Mahajan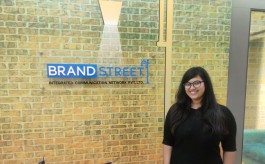 Business Head (North), Brand Street Integrated
'Only tech disruption will make shopping experience WOW'