How are Malls and Retailers Prepping for the Post-lockdown World?
By Retail4Growth Team | June 23, 2020
From shoppers' cautious approach to financial crunch, mall owners and retailers are facing the heat of COVID-19 outbreak. Manoj K. Agarwal, CEO, Viviana Mall shares his take on how malls can reinvent themselves in such grim times and why malls are here to stay despite the fear of pandemic.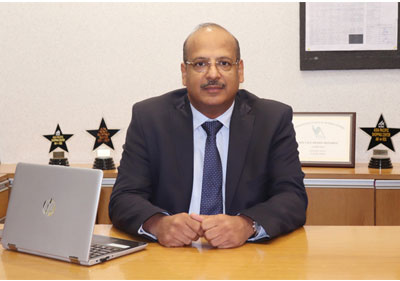 Covid-19 has not just taken a toll on people contracting the virus. It has impacted businesses, livelihoods and the way humans interact with one another – throwing up challenges that even those best-prepared could not have anticipated. While the lockdowns helped contain the spread of the virus and bought time to scale up the medical infrastructure, the restrictions need to be lifted slowly to spur economic activity, which has taken a big hit.
People still need most of the products and services, and until there's a cure, businesses will have to adapt and adapt – to new regulations, ways of functioning that ensure the safety of their employees as well as consumers, and also spot new opportunities amid this pandemic. And this assumes great significance for malls as they aren't just spaces for shopping; they offer an escape from confines of urban homes, a place for people to mingle and interact, with a plethora of food, entertainment options and other services.
Once the malls are allowed to resume operations, it would be mandatory for them, just like many other businesses and public spaces, to adhere to certain hygiene and safety norms. This is likely to put pressure on costs as well. Apart from that, malls and retailers will have to update their business models, too, in line with changing demand patterns and consumer behaviour. And to achieve all that without losing market share in a highly dynamic environment. They may even have to postpone expansion plans.
In this scenario, detailed standard operating procedures have been drafted by the Shopping Centres Association of India (SCAI) and as a responsible brand, Viviana Mall believes it is important not only to comply with them but also take all the additional measures it can to ensure the safety of its patrons, employees and those working with partner retailers.
Recently, Viviana Mall also undertook a survey to understand consumer sentiments. The study, conducted in the Mumbai Metropolitan Region, and Mumbai in specific gives some interesting insights that may help in understanding customer preferences and concerns, and in assuring them that the mall can provide a safe shopping experience.
The findings have also convinced the mall management to modify their reopening strategy and move ahead with renewed vigor.
According to the survey, over 50% of respondents voted in favour of visiting malls within the initial month of reopening. Data says that the customers are looking forward to it as they are excited about hitting the stores to buy various products, and one of their favourite sections is the food and beverage (F&B) outlets serving various delicacies.
But while the customers miss shopping, entertainment and food courts, they are also worried about Covid-19 and have shared their suggestions and expectations with regard to safety and hygiene measures.
Hence, Viviana Mall and its Integrated Technology Service (ITS) are working tirelessly to create a safe environment by undertaking rigorous sanitisation activities. Besides, the mall has voluntarily reworked the timings and it will be open to visitors between 12 pm to 9 pm only.
A sanitiser tunnel has been installed at the entrance and UV scanners are in place to make bags safe to be carried inside the mall. The premises are regularly cleaned with disinfectants as well.
With the use of masks, gloves and sanitisers expected to be the new normal, Viviana Mall has made it mandatory for visitors to follow certain rules, and entry will be contingent upon those. For example, visitors must have an Arogya Setu App on their mobiles. Kids aged up to 10 years and senior citizens will be advised not to visit the mall.
To ensure social distancing, the management has even made new rules for visitors and will see to it that they are strictly followed. Elevators will only be available for expectant mothers, the injured or the differently-abled people. On escalators, people would be allowed on alternate steps.
And, many other modifications that will surely change customer experience are underway.
While hygiene and safety are undoubtedly the top priority given the circumstances, one cannot let business continuity take a backseat amid disruptions. It is important for malls to get sizeable footfalls at the earliest to drive revenues, within the framework of guidelines. So, as a strategic move, malls may start their operations in phases by opening permitted sections initially and entertainment sections at a later stage.
Though customers would be thrilled to visit the F&B outlets and entertainment zones, but utmost precaution is advised. Hence, the food court may open gradually, with all the social distancing and other safety measures in place. Already, we have spaced out tables to prepare the mall to reopen within 12 hours' notice.
As for retail partners, Viviana Mall shall plan the rental model once the lockdown is lifted. The mall's ITS team is also planning to facilitate online trading for their retailers in order to push sales at a time when more and more customers are turning to e-commerce due to the fear of stepping out.
Despite these challenges, malls are positive about meeting their targets. However, it is predicted that the retail industry may take about 2-3 months to get back to its earlier pace and bring cash flows to normal levels.
Related Viewpoints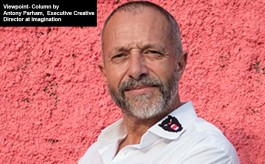 Executive Creative Director , Imagination London
How can brands capture the collective imagination in a world of continual disruption?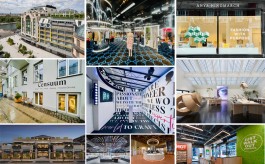 Retail Futurist and Owner-Founder , Echochamber
Top 10 unmissable global stores 2022 by Matthew Brown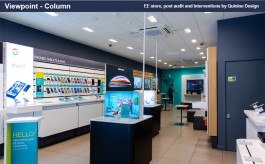 Founder , Quinine Design
How retail experience audit can help you meet your business needs