How FMCG brands can leverage technology to enhance in-store consumer engagements
By Retail4Growth Team | November 07, 2019
FMCG brands need to be at the forefront of integrating technology at the pivotal moment in a consumer's purchase journey. Here's how they can.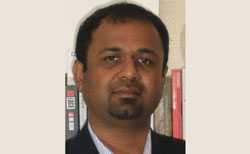 Technology is revolutionising how consumers shop. Digital carts, interactive in-store engagements and mobile payments are some of the trends that are part of the evolving retail landscape.
While consumers are increasingly shopping online, the offline retail scene is also rapidly changing. Many brands and retailers have been introducing a range of technologies to change how people shop in-store. FMCG brands, in particular, need to be at the forefront of integrating technology at the pivotal moment in a consumer's purchase journey. Brands and their in-store campaigns are creating more clutter than ever before, so it has become imperative for them to create an immersive experience that is impactful and influences the shopper behaviour at last mile, where the buck stops. Literally.
Garnering mind space
Some good examples include Bournvita Li'l Champ's interactive quiz in MTs that educated mothers about the importance of complete nutrition and the motion-activated fan unit for Coca-Cola which refreshed shoppers during summers. Hellmann's recipe receipt is a classic example where technology was integrated into the billing software itself to give shoppers a custom recipe on the bill where the ingredients were items in their cart and Hellmann's mayonnaise. In past, the brand has also integrated digital screens on shopping carts to guide shoppers to buy ingredients for dishes to be made with its product. Both of these retail activations showed shoppers the versatility of the product that led to significant uptakes in sales. Brands are also integrating sensorial elements such as smell and sound in their in-store campaigns in a bid to grab the shopper's attention.

Read the full story in the October 2019 issue of Point-of-Purchase Magazine.


About the Author
Shankar Shinde, Managing Partner of Geometry Encompass, Mumbai


Related Viewpoints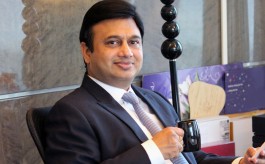 Managing Director, Wonderchef Home Appliances Pvt. Ltd
Marrying digitization with Omni-channel to succeed in Covid times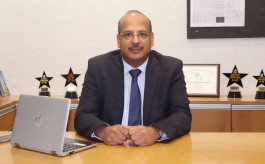 CEO, Viviana Mall
How are Malls and Retailers Prepping for the Post-lockdown World?