How good signage can lift the whole retail space
By Retail4Growth Team | November 22, 2019
Rajiv Krishnani, Executive Director – ANPL, shares his thoughts on what can really make signage work.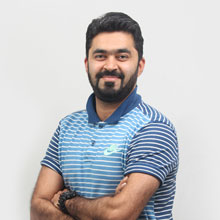 Lately, I happened to visit a lot of malls and high street stores in India and Europe and have been noting down a lot of information on signage and their types and relevance in India and globally.

After doing a fair bit of research I realized that it's perhaps time to share some guidelines regarding signage and reiterate the importance of involvement by the brand and real estate owners.

Signage can be a very affordable medium of advertising and can control the brand identity highly if it's creative, eye-catching and also implemented in a neat and disciplined manner.
In fact it's high time that the brand understands that it's not only necessary to have a creatively done signage but also a well installed and quality controlled one.
Therefore, while looking at signage, we should ensure it's not JUST A PURCHASE, BUT A CREATION OF IDENTIY.

In this context, I would like to mention that in the world of modern signage, it's not just the brand owner, but also the real estate owner who needs to get involved with respect to the quality of signage.

I list below some key points that the brand owner and real estate owner can make note of while implementing a signage:

Brand owner:
1) Keep it visible and eligible
2) Avoid clutter
3) Ensure it is well lit and not more lit
4) Use ACP and not Flex
5) Acrylic letter cuts are more presentable than a vinyl letter cut

Real estate owner:
1) Ensure that FR grade and standard materials are used
2) Set a standard luminiscene level of LED to be used. If not specific, keep a window
3) Ensure labor contracts/grades are checked before allowing any team to install the board in property.

All the above factors and many more are adopted globally for highly established and upcoming/new/niche brands.

In fact, in a couple of high grade malls in Europe and Middle East I have seen that the allocation of store location also depends on the amount of spending on retail identity and how it can enhance the look of the whole property.

In India, the time has now come to focus on factors that can create brand identity that is not only aesthetically pleasing and creative, but is also based on quality control. While a lot of established brands have been following this over the years, it's time all brands realized the criticality of it. Thus the role of property owner also becomes significant.

What "catches the eyes- catches the mind"- has been the mantra all along. But now the mantra gaining currency is, "Beauty lies in the eyes of beholder" and the beholder now judges the brand not only based on how creative it is, but also on how aesthetically fulfilling it is.

Therefore it's time we started making retail look beautiful.



Related Viewpoints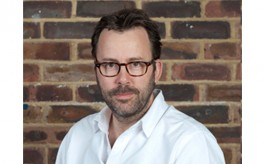 Associate Director (Design), rpa:group
'Technology is still a tool and requires a skilled eye to apply it for best effect'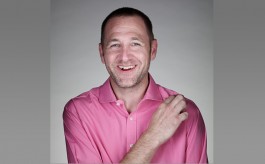 Founder and Creative Director, Quinine
Some great examples of sustainable retail practices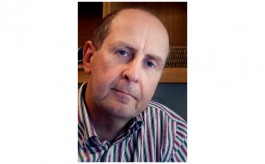 Founder - VM-Unleashed Ltd.
The future of retail spaces is a balance of technology & people