How to transition to sustainable stores
By Retail4Growth Team | May 11, 2020
As the current pandemic forces businesses to rethink strategies, the question of environmental responsibility and sustainability assumes greater significance, particularly in the retail industry. VM professional Navin Kumar shares some tips on why and how sustainability in retailing should become a working reality.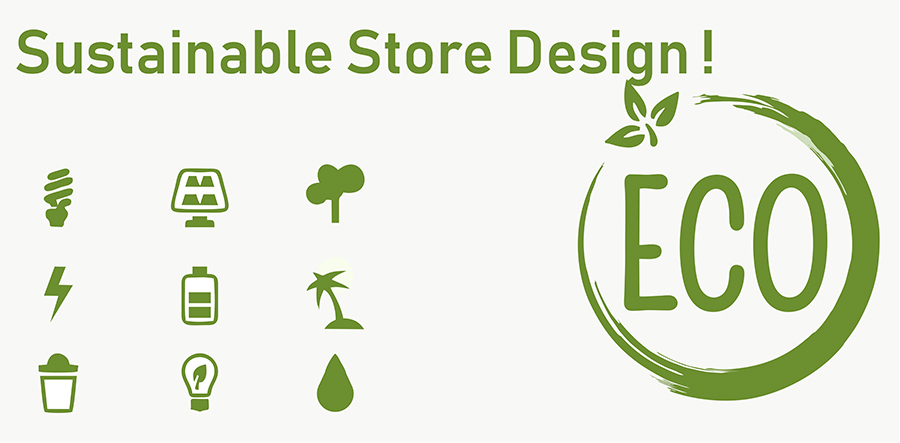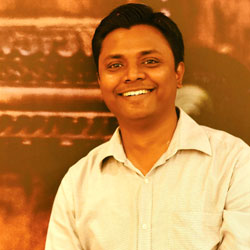 Today there is a growing awareness about climate change, biodiversity, land degradation and its impact on our lives. With the current government emphasizing on the use of more organic products, there is an increasing realization amongst the people to shun plastic products.
Consumers today are more cognizant of and appreciate retailers who are conscious about being eco-friendly. With conducive government policies, the sustainability pledge would get meatier and see more and more consumers subscribing to it.
So retailers today need to think beyond product sustainability and apply their thinking to all aspects of the consumer journey, right down to the spaces where they access and engage with products.
Consumers' growing interest in the environment has, in fact, led many retailers to examine their sustainable practices throughout their operations, and stores are no exception to this scrutiny.
How are some retail brands successfully managing waste?
Brands like IKEA are inspiring and enabling people to live sustainable lives.
All of IKEA's textiles are made from 100 percent better cotton, all lights are 100 percent LED and 77 percent wood in IKEA products come from more sustainable sources.
IKEA has collaborated with different stakeholders to turn rice straw, which is traditionally burnt and contributes heavily to air pollution in North India, into a renewable material source for making IKEA products. This collection is called FÖRÄNDRING which will be launched this year in IKEA stores, initially in India, Germany, Sweden, Poland and Spain.
By 2020, Procter & Gamble want to send zero manufacturing waste to landfill. In Hungary, Procter & Gamble's team sends production scraps to a local cement company where they are incinerated for energy to make bricks. In India, manufacturing scraps are shredded and compressed so that they can be made into wall partitions for housing and offices.
The Nike Live store in New York, meanwhile, features terrazzo flooring made from multi-colored remnants of its recycled footwear.
How retailers can benefit by adopting sustainable methods in their store design?
According to an article on Safety Culture, a whopping 250 million gallons of oil, 10 million trees, and 1 billion gallons of water are used to create receipts in the U.S. each year. Eliminating paper receipts not only considerably reduces retailer's carbon footprint, but also ensures that receipts aren't later discarded as waste.
Going paperless, some retail brands have stopped purchasing receipt rolls, reams of paper, envelopes, printers, ink, or containers for file storage. They are utilizing the saved space for new retail opportunities. Online receipt gives them access to a customer's email which further enables them to keep the conversation going after the original sale.
Some retailers have started using air purification systems. This cleans up and recirculates existing indoor air rather than bringing in and distilling air from outside, a technique that not only saves on energy but also can keep employees and shoppers healthier.
The usage of LED bulbs by retailers has also considerably brought down energy waste. The LED bulbs require much less wattage than the CFL or Incandescent light bulbs. The life of a LED bulb is usually up to 50000 hours or more while the life of a CFL bulb is up to 8000 hours, thus saving on retailers recurring cost and CAPEX.
Retail chains like Starbucks are leading the way in the coffee sphere by building LEED-certified stores, which stand for 'leadership in energy and environmental design'.
Some eco-friendly ideas for retailers
§ Restrict in-store plastic use – Say no to plastic is the message these days retailers are passing on to customers. Retailers are advising customers to carry their own bag. While giving away the product, brands are packaging the merchandise in paper cover or fabric cover. Most brands have stopped serving packaged drinking water. Food chains have stopped giving sauce pouches and plastic straw. Retailers are only using +40 micron plastic.
§ Use eco-friendly material for store design - Some retailers have gone ahead and designed nature friendly stores. From tiles to ceiling, the materials used in such stores are free from carbon footprint. Stores are also using porcelain floors that can be 40% recycled and use 100% recycled marble cladding.
Premium or mid-premium National brands are also introducing local craft advocating the use of natural colour, clay and methods that kept earlier generation free from CO2, CO, Methane emission etc.
§ Use of resources - Factors such as electricity, air conditioning and lighting all contribute to a brand's carbon footprint and emissions. According to the Carbon Trust, a 20% cut in energy costs can represent the same bottom line benefit as a 5% increase in sales.
Use Bamboo Charcoal water filters/purifiers in store: It's an efficient and ecologically friendly way of ensuring that water is clean, healthy and safe to drink. These are non-toxic, chemical, plastic & fragrance free, biodegradable and sustainable materials.
Activated Coconut Charcoal Natural air purifier can be used as an alternative to chemical fragrance. The coconut-based activated carbon not only has numerical merit but also has an advantage as chemical-free, BPA free and Non-toxic. At the same time this has to match brand ethos.
§ Window display – Jewellery retailers in general use paper to enhance their window display. This had niche usage a few years ago but now the prominent retailers are using as their strength. An innovative way of using paper can save at least 50% of the actual execution cost.
§ In-store plants - Add natural beauty like Bonsai, Gerbera daisy, Peace Lily, Snake plant inside the store. These are oxygen-producing plants and clean inside air besides cooling temperatures in the warmer weather, preventing the need for so much air conditioning. Interior plants and landscapes may create store interiors more favourable for retail activity. Many studies have shown that the presence of plant life indoors can improve people's moods and increases human energy levels.
Where mid-segment consumers fear to enter a premium showroom, in-store plants erase out the financial difference being common among all segments of customers.
§ Choose reusable display material – Use and promote reusable display material. This saves cost and helps achieve our big objective – save nature, save the earth!
Meticulous planning with a sense of responsibility towards nature is all needed to choose reusable display material. Provide reusable shopping bags and promote their use.
The linear manufacturing model of make, use & discard is no longer acceptable, and retailers must play an active role in encouraging and educating consumers in circularity.
§ Packaging, Gifting and Memorabilia - There is an intriguing possibility of online zero-waste shopping. This can eliminate some of the hassles of physical zero-waste stores. A new zero-waste shopping platform called LOOP has partnered with big companies like Proctor & Gamble, Nestle and Coca-Cola to offer goods in reusable containers.
The transition to eco-friendly material is happening but it will take time for the brands to completely shift to eco- friendly materials.
The challenge is the unavailability of right vendor, huge production cost, tight timeline and the missing supply chain or link between vendor who have recyclable material and the vendor who can use this recyclable material to produce required product.
How do we endorse this link is the big question?
It's easier to start from scratch when it comes to retailers for brands building sustainable storefronts.
Let's take a pledge and be an equal contributor in the powerful journey of saving our planet.
About the author
Navin Kumar, is a Visual Merchandising, Marketing & Sales professional with over 12 + years of experience in functional areas, ranging from concept development to business development & management. He was an external TBEM (Tata Business Excellence Module) business assessor for different Tata Group of Companies, part of TBExG (Tata Business Excellence Group).
Related Viewpoints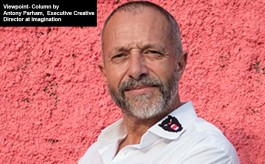 Executive Creative Director , Imagination London
How can brands capture the collective imagination in a world of continual disruption?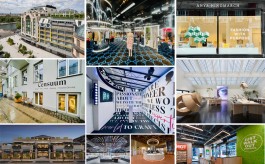 Retail Futurist and Owner-Founder , Echochamber
Top 10 unmissable global stores 2022 by Matthew Brown