'HP Latex helps cut the ice with clients immediately'
By Smita Sinha | August 20, 2019
It is only through cutting edge technologies and using efficient machines like the HP Latex 360 that we can gain edge and offer value additions to clients in a dynamic market environment, says Sandhya. C, CEO, Cloud Ads.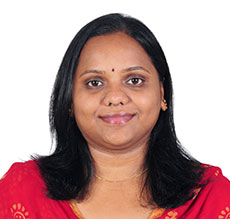 Sandhya. C, CEO, Cloud Ads shares with Retail4Growth the journey of the company, how HP Latex has given an edge to her business and why client and vendor partnerships are beneficial. Read the excerpts from the conversation.
Can you take us through a brief history of the company including - no of years of operations, location of operation, infrastructure/machinery/no of people and offerings?
We started our organisation in December 2012. We have been in the retail marketing activation space since then. From the very beginning, we have been equipped with Eco-Solvent and Solvent machines. Later in 2014 we procured HP Latex 360 which given us the edge to lead into this space. It gave a boost to our business. And we were also able to help our customers in their marketing journey and help them achieve their revenue targets.

We have close to 20-25 employees and we have contractors as well. We cater to all regions of India, predominantly focusing more on South. We help customers build their retail merchandising, which includes in store branding and outdoor branding within the given timelines. We have also started to look at offset printing.
Can you share your overview of the market – particularly the trends and specific growth opportunities in the in-store branding segment?
It's a very dynamic environment and there is something new coming up everyday and the technology usage is also growing. I see a potential to continue growing and innovating our strategies. We need to be dynamic and constantly keep researching on what we can do better to serve the customers better. That's where I think the industry is moving towards and there's lots of things happening around the world. So, we need to keep us ourselves equipped and keep upgrading ourselves with new technologies in order to cater to the marketing business.
What are the current market challenges you face? How do you overcome them?
Timeline is a challenge with some customer but I think we need to equip ourselves to cater to their time critical requirements. But the main challenge that we face is making technology penetrate into our low skilled to unskilled labour, because I see there's a lot of expectations from the customers to move to technology in terms of tracking. They want app-based tracking and I think we need to grow as a team to equip them.
We are trying to establish a good contract network across the regions that where we are catering to. When we are able to do that, we can start training the low skilled laborers on how to use technology.
Can you explain how partnering with HP helps address some of the above challenges/ meet client requirements and retain the competitive edge. Any example to share?
The technology that HP offers in term of the machine helps me in meeting the timeline. For example, with Ecosolvent machine v/s HP Latex 360 – I don't have to involve much manual labour. The HP Latex is more automatic that helps us save time, at the same time saves cost in terms of high-end labour. In terms of keeping ourselves ahead of the competition, in a lot of cases we have got business just by telling the clients that we have HP machine. Some clients do ask if we have Latex machine, if we say yes, they give us the job. HP is our partner in our business growth.
Coming to Latex in particular, can you elaborate how Latex has helped in turning a brand's imagination into impact? Particularly in the context of consistent colours across versatile media, across locations on similar media, faster TAT, green solution etc? Can you explain with some examples?
Client do have a knowledge of what HP can offer and the quality it can offer. But before making the final product we do a sample for try out for the clients and we try with a different substrate to see which is giving better output and send the samples to the client and then we get the job. When you use original HP products, in terms of the cartridges, even if something goes wrong with the machine, you will be able to service it properly with right people. The output remains pretty consistent.
So, would say that Latex gives a complete solution as required by your clients?
Latex primarily caters to most of the clients requirements from FMCG to consumer durables space. However, HP also has other variants like Scitex which caters to other requirements of the clients.
Regarding green printing, what would it take to make green solutions a sustainable business proposition?
When it comes to green printing we have started trying out in different substrates like textile, cotton etc to move into offering more sustainable products, mostly because of the ban on flex. When the flex ban happened, we had to immediately find different substrates and we started trying out on HP machines and it came out well. I think HP in that sense offers futuristic technology and there was support for the fabric media as well. Even as an organization we want to position ourselves as the eco-friendly organisation.
Coming to a bigger picture of the business, how do you think a client - vendor relationship can become more like a partnership?
Certainly, I think it will help us because we know the technology and they know how they want it. When both our respective expertise come together, then we can have a better output. We do have clients who consider us as partner and we also deal with clients who consider as a vendor. After working with both the clients, I know what the difference could mean. It has certainly been beneficial for both when we are considered partners.

For more updates, subscribe to retail4growth newsletter - Click here
Related Viewpoints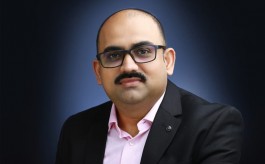 CEO & CFO, Smollan India
'Adapting to tech advancements is imperative for competitive edge'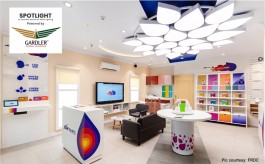 Managing Director, FRDC
'Prefer lighting partners who invest in their own products': Sanjay Agarwal, Architect & Store Designer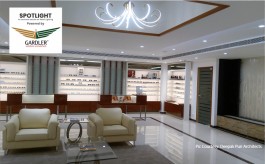 Architect and Principal Partner, Deepak Puri- Architects & Interior Designers
'Lighting should help in selling the merchandise' : Deepak Puri, Architect