'Human resource is one of the main challenges'
By Smita Sinha | November 07, 2019
In an exclusive interaction with Retail4Growth, Adeeb Ahamed, Managing Director, Tablez, shares the growth story of the company, and the challenges they face in the Indian market.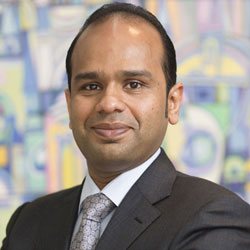 Tablez, the organized retail arm of retailing giant Lulu Group International, has introduced leading global brands to India in the F&B, toys, lifestyle and apparel segments. Tablez currently operates more than 70 outlets globally and plans to expand to 300 outlets by 2020. In an exclusive interaction with Retail4Growth, Adeeb Ahamed, Managing Director, Tablez, shares the growth story of the company, and the challenges they face in the Indian market.

You have gone big on F&B, speciality retail and fashion and lifestyle space, any particular market indicators that drive you to look at these spaces?
When we decided to launch Tablez as a brand to India, we decided that we would never go deep into one particular category. We would always look at the best brands in a certain category and we would stick with that one single brand to spread across different categories. The vision of Tablez is not only to become an everyday company to give extraordinary experience, but also to make sure a customer gets a best value for the product. We always want to focus on the mass market, that is the middle income and higher middle income groups. So when we first wanted to launch Tablez, F&B was the easiest to start with. We curated important brands like Bloomsbury, Cold Stone Ice cream and Galito's. Post which we launched the toy category because we thought this was one segment which that is heavily underserved in India. Later, we entered the apparel segment with the launch of Springfield and Women'secret, with the idea of making fast fashion available at economical rate to the consumer. Post that we entered the sports category with GO Sport, as sports was the upcoming category. And now we have launched YOYOSO in India, as we feel that fast fashion is something that is unexplored for us.
As I said before, we want to make ourselves an everyday company. We will soon be launching a loyalty programme as an umbrella to all these brands.

Can you elaborate on some of the key factors behind the success of Lulu and Tablez?
Globally our success has always been human resources. It's a people's organisation and people are what make the organisation click. For us effective people, good strategy and efficient implementation are the key three channels for success. As an organisation we are a bit orthodox in our thinking. We still believe in bottom line and profit is a core focus. We see every brand creating numbers. If number do not happen, we wouldn't expand the brand for the sake of having large visibility in the market.

As a retailer, who is relatively a new entrant in the market, what kind of challenges do you face?
Human resources is one of the predominant challenges we are facing, especially in terms of high turnover.

In the context of human resource, do you have any store staff training program in place?
We have a staff development programme and on-job training programme. Lulu Group has 45,000 employees worldwide. In India alone we have 750 employees. By the end of this year we will have 1000 people and in the next 3 years we will have 5000 people working for us. Maintaining such a large workforce is always going to be a challenge. But that is where we leverage technology, whether it is using system like HRMS (Human resource management system) or having an e-training programme for employees, so that it becomes easy for the employees to learn during their free hours.

Read the full interview in the October 2019 edition of VM&RD magazine.
Related Viewpoints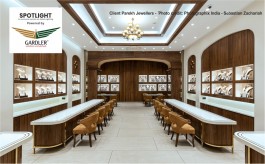 Principal Designer, Shravan Design Company
'Lighting impacts how merchandise is presented to customers'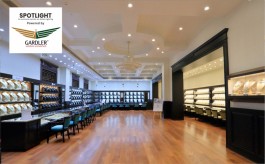 Head Designer, Ahanas Design For Space
'We look for sound technical knowledge in our lighting partners'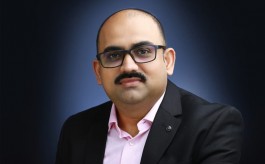 CEO & CFO, Smollan India
'Adapting to tech advancements is imperative for competitive edge'