'Hybrid Malls are evolving into agents of positive change'
By Retail4Growth Bureau | August 17, 2023
In this column for Retail4Growth, Deva Jyotula, Vice President, Retail at KORUM Mall, delves into the evolution of hybrid malls and how they reflect the changing landscape of retail.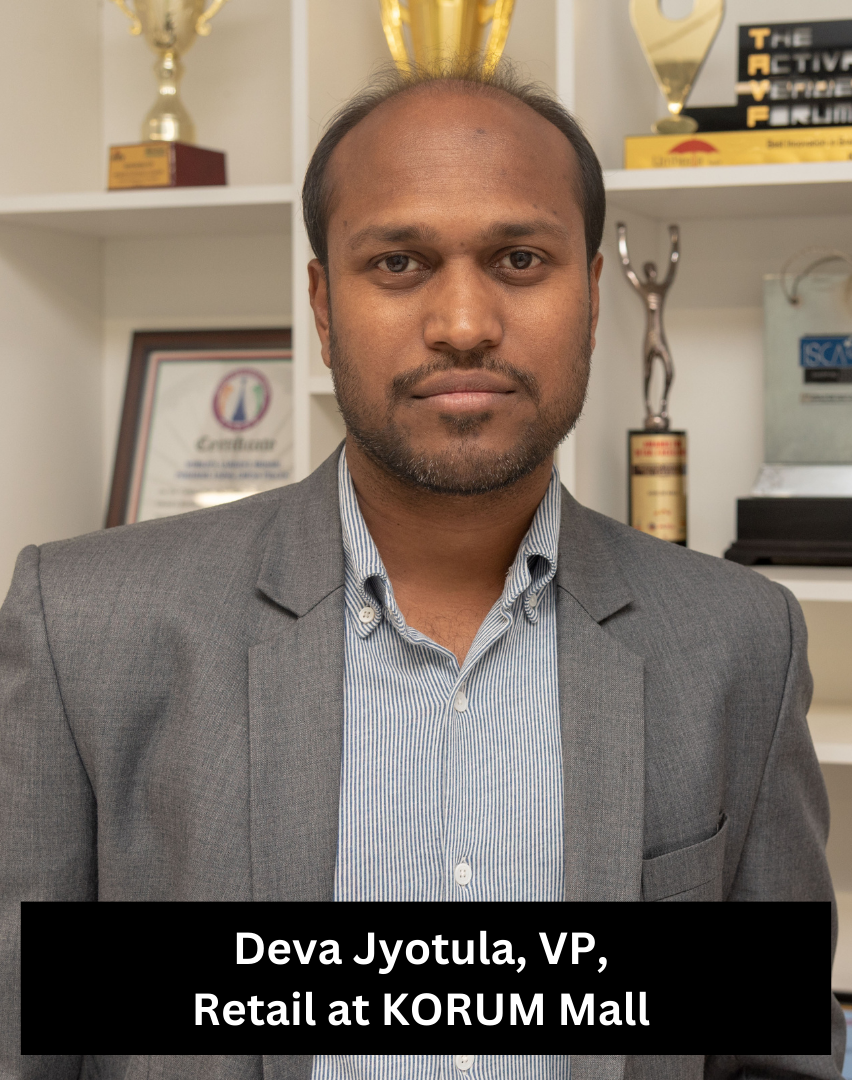 The retail industry has been undergoing a period of significant upheaval in recent years. The retail environment has changed to accommodate consumer preferences and lifestyles - from traditional brick-and-mortar stores that specialize in particular products, to expansive shopping malls that serve a variety of consumer demands. Given this, hybrid malls are paving the way for a major change in the way shopping is done in the future.
Remember buying clothes, makeup, accessories during visit at one store? Although convenient, these stand-alone stores frequently left customers yearning for more. The latter wanted an immersive and holistic experience. The retail sector realized it had to advance beyond just shopping and create an experience that would keep customers coming back. This led to the rise of experiential retail.
Retail spaces started adopting features beyond shopping. In order to improve customer experience, retailers have responded by adding dining, entertainment, and other immersive experiences through its offerings. Thus, the "hybrid mall" – has led to an emergence of a dynamic combination of retail, entertainment, and services. Modern shoppers want to be able to have a complete experience - a one stop shop to satiate their fashion and entertainment preferences which is provided by the hybrid mall concept.
Imagine stepping into a mall, only to be greeted by a plethora of services meticulously designed to enhance your visit. From the very moment you set foot inside the retail establishment, a seamless journey unfolds – one where valet services, automated parking, and swift payment through fast-tags converge harmoniously. At every juncture of your encounter with this hybrid mall, a concerted effort is made to ensure that your experience is nothing short of effortless and efficient. Thoughtful services are used and curated to enhance your journey from parking to shopping.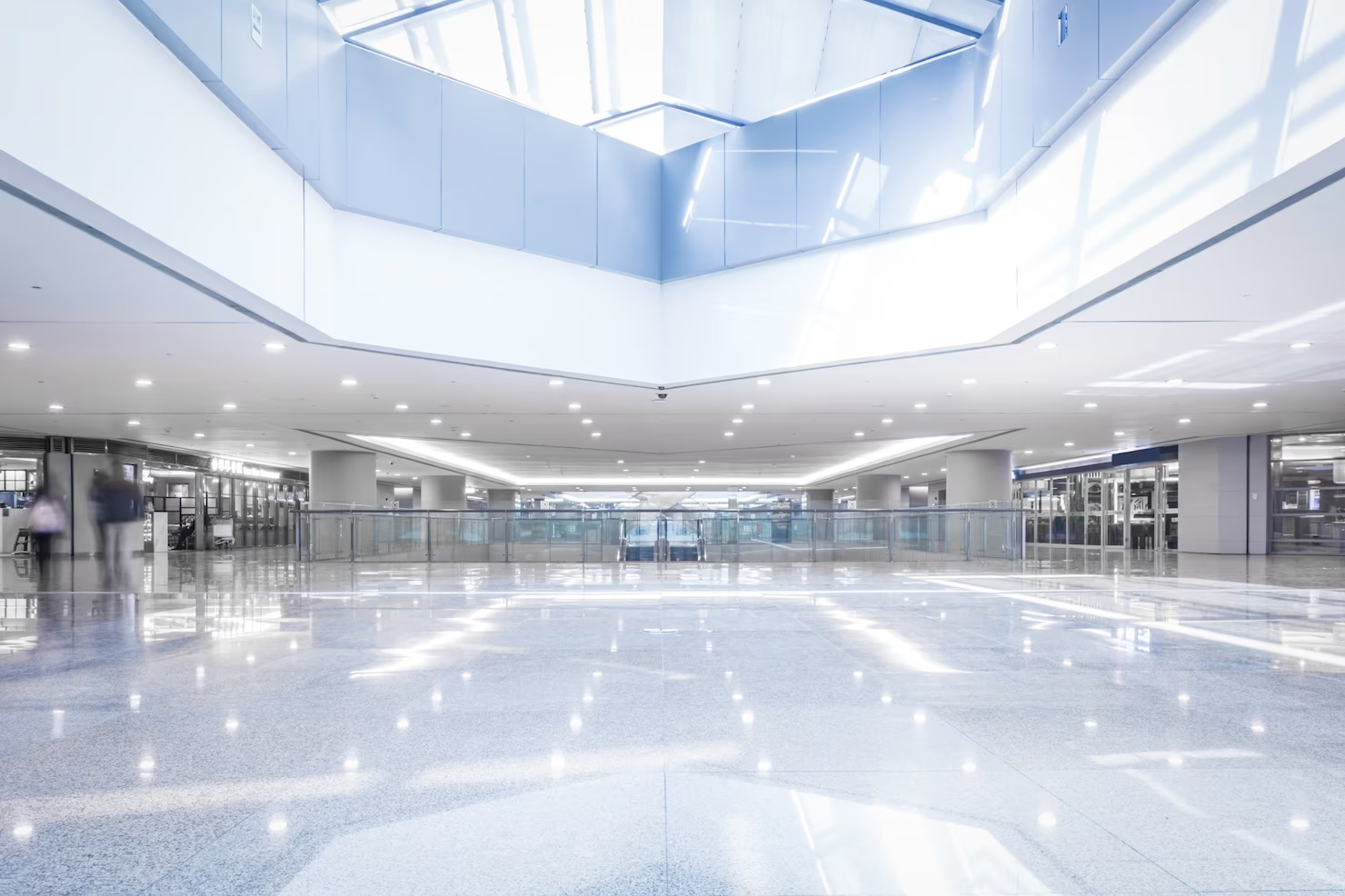 Hybrid malls are designed to be as convenient and enjoyable as possible for all shoppers, and that includes those who have health or mobility concerns. Hybrid malls importantly recognized the health and mobility concerns few of their visitors might have and hence introduced services like wheelchair, reserved parking for specially-abled, access to first-aid room for any medical emergency, healthcare professionals on-the-call, etc.
Hybrid malls also plan theme-based events and inviting décor to captivate a diverse audience. These gatherings strengthen a sense of neighborhood, transforming the mall into a thriving social center rather than merely a place to shop. More importantly, hybrid malls acknowledge their role and importance in the community built around and hence partner with various government bodies like the fire department, traffic department and local municipal bodies hosting immunization drives ranging from polio to covid in order to promote safety and health. Such initiatives are vital for public safeguarding and overall welfare of the community.
Technology plays an increasingly important role in the retail industry. AR and VR are being extensively used to enhance the shopping experience by allowing customers to see products in a more realistic way. For example, a customer could use AR to try on a piece of clothing or see how a piece of furniture would look in their home. Automated floor plans and street views also help customers navigate inside the mall more easily. Hybrid malls leverage various data points collected through technology with the aim of optimizing resource consumption and sustainable living which also helps additionally in saving operational costs.
Significant steps are also being taken towards sustainability and environmentally-friendly practices. These modern retail hotspots are actively reducing their carbon footprint and helping to create a cleaner environment in the face of increasing concerns about climate change and resource depletion. Thorough waste management programmes for managing dry and wet waste has led to reduction in landfills and produce compost thereby promoting environment friendly behavior. Water conservation practices help with reducing water consumption. Recycled water is efficiently utilized for flush systems, and advanced spray mechanisms in taps help minimize water wastage. Hybrid malls are thus increasingly investing in integrating renewable energy sources such as solar power to reduce dependency on fossil fuels and cut greenhouse gas emission. These initiatives have become a commitment to sustainability and become a defining characteristic of these malls. Moreover, hybrid malls are not only transforming the retail environment but also evolving into influential agents of positive change for a more sustainable future. They achieve this by creating and maintaining green spaces, optimizing resource utilization, and actively engaging with their local communities.
Beyond their physical efforts towards sustainability, hybrid malls are also leveraging the power of data to optimize their resource consumption and operational efficiency. By collecting and analyzing data on energy usage, footfall patterns, and customer preferences, these malls can fine-tune their operations to minimize waste and energy consumption. This data-driven approach not only benefits the environment but also contributes to cost savings, enabling these malls to allocate resources more effectively. By harnessing the power of advanced analytics, AI-driven insights, and interactive digital platforms, these malls are at the forefront of a customer-centric revolution, ensuring that each shopper's journey is personalized, engaging, and unforgettable.
In conclusion, hybrid malls are expected to bring a significant change to the retail landscape, offering convenience, diverse services, and unique experiences. With their adaptability, data-driven approach, and positive impact on stakeholders, hybrid malls are set to revolutionize the retail industry, providing exciting and immersive shopping experiences for shoppers across the globe.
Related Viewpoints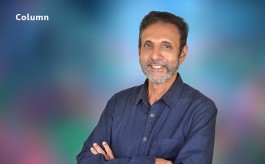 MD, Rave Design
How malls are redefining India's Tier II, III economies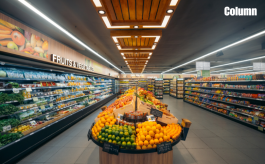 Head of Brand Marketing, Simpli Namdhari's
Retail as an influencer for healthy, eco-friendly practices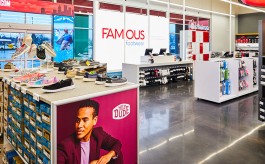 Chairman, JGA
Tech @design: How retail designers can think beyond a store's four walls