'In-store branding is about strategic, influential visuals'
By Retail4Growth Team | September 11, 2019
In an exclusive interview with Retail4Growth, Sam Patel, MD & CEO, Arrow Digital talks about the market trends in the retail segment and how green printing can grow.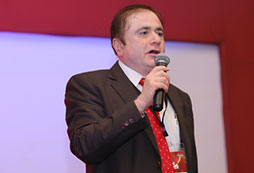 Do you observe any trend in client demand in the retail segment?
Companies will have to consider the image their brand conveys to the world, and work to create cultures that match consumers' changing values and worldviews. Stores like Louis Vitton, for example, have rethought their store by combining traditional elements with 3D printing and constructed what is believed to be the world's first 3D printed pop-up retail store. The trend goes hand in hand with users' search for experiences, as they are likely to spend more time in stores with 3D printed large size replica of product and in turn contributing to high sell.
Another major trend which has been observed and followed by most of the brands nowadays is sustainable practices. Digital printing is allowing the segment to move beyond just the use of renewable resources, improving print quality to further reduce emissions and wastage. Moreover, as more and more organizations strive to meet their sustainability goals and reduce their carbon footprint, there is also a growing demand for UV-cured inks and LED machines. Such inks are environment-friendly and do not require any pre-processing of the substrate. Not only do they possess characteristics such as quick drying and anti-clog, but are also suitable for printing on different surfaces such as textiles, plastics, wood, glass etc. and deliver superlative print quality.
How green printing can grow?
With the increasing concerns about the conservation of the environment, the printing industry is steadily progressing towards adopting eco-friendly printing techniques, which is otherwise known as 'green printing'. The fact that conventional printing colors and other additives can cause havoc to nature if disposed improperly, is well known to all. So, the shift to using green printing techniques is not a sudden one and with readily available options of UV digital printing and eco-friendly substrates it is certainly a future.
Today major brands such as Hindustan Unilever, ITC, Marico are shifting to green printing processes and substrates which is an optimistic sign for the industry.
Check out the Printing – Machine & Materials special feature in the September 2019 issue of VM&RD.
For more updates, subscribe to retail4growth newsletter - Click here
Related Viewpoints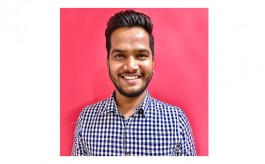 Head- Projects at Universal Sportsbiz Pvt Ltd
"Virtual trial rooms, digital screen and self-checkout kiosks can see change in spends" : Dharmendra Sharma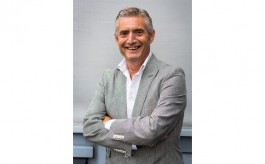 MaRC- Global Development Director for Shop
At a time fraught with uncertainties, where is the global retail industry headed?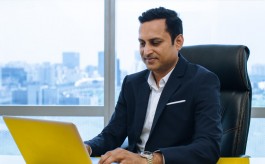 Managing Director, Tupperware India
'The spend in technology will increase' : Deepak Chhabra, Managing Director, Tupperware India