'Increasing operational costs are driving renewed focus on merchandising assortment'
By Retail4Growth Bureau | December 03, 2021
Sunil Munshi, Chief Executive Officer, APAC, Denave, a leading global sales catalyst founded 22 years ago with with operations spanning across 5 continents, shares his take on retail trends anticipated in the coming year.
Recovering from the shocks of a global pandemic and a market environment that underwent profound disruptions, retailers are now emerging stronger than ever by embracing new strategies and digital solutions. In 2020 and 2021, retailers emphasized the immediate need for accelerating the digital transformation to connect with self-isolating customers. They grasped virtual retail solutions to supplement their walk-ins with call-ins.
However, as 2022 advances slowly towards us, the need for adding value across each retail process becomes critical to delivering a frictionless shopping experience. The pandemic has accelerated 10 years of change within the retail landscape in just 2 years. As a result, the term agility is not only crucial for survival but also a mandate to navigate changes quickly and grasp new opportunities. Let's explore some of the retail trends that will shape businesses in 2022 and beyond.
#1 Social commerce
Social commerce is all about native shopping experiences on a social media platform, offering shoppers an even more seamless way to shop online. Earlier used as a medium to research products, major social media platforms now allow users to directly make purchases from their app or site instead of clicking through to a third-party website. This trend will see an exponential rise in the coming years as online shopping becomes more advanced. It will allow brands to create frictionless e-commerce experiences directly within social channels and reach customers on their preferred medium.
Furthermore, retailers can leverage the in-app messenger to interact with customers, solve their queries, and deliver product information. Using social commerce tools, retailers will be able to curate and customize product catalogues, manage orders, run ads to promote products, and capture crucial sales and product insights.
#2 Shopping experiences powered by AR and VR
Innovative retail trends of AI-led augmented reality (AR) or virtual reality (VR) are here to stay. Although not new, AR/VR tools have transitioned from a nice-to-have to an essential component of retailers' virtual store offerings. The use of AR/VR in retail is predicted to reach around $5.5 billion by 2022.
As more and more customers rely on online shopping, brands will leverage AR technology to bridge the gap between the physical and digital. Augmented reality is becoming crucial for self-isolating customers to get a real-time look and feel of the products using their smartphones. It is also central to creating touchless in-store shopping experiences for the customers.
#3 Touchless shopping
Increased hygiene awareness and the looming fear of the virus mean that retailers must prioritize contactless shopping experiences across every stage of the customer shopping journey. Although online stores are now a norm for retailers across all verticals, the touchless retail experience will include various other approaches:
E-fittings and 3D try-on: E-fittings and virtual try-on supported by AR/VR technologies will revolutionize customer experience on virtual retail platforms. These tools allow consumers to virtually try out the look and feel of different products with live support from virtual sales assistants.
Digital payments: Most consumers shopping offline today want single-click or mobile payment models to avoid queuing up at checkout counters for their order processing. Going forward, UPI and buy now pay later options are going to be widespread across mom and pop stores as well.
BOPIS: Another dominant touchless shopping trend in 2022 will be the adoption of 'Buy Online Pickup at Store.' BOPIS model offers customers the flexibility to pick up pre-ordered products from the store. It reduces their time spent in stores and avoids physical interaction with other customers or store promoters.
#4 Algorithmic merchandising optimization
Increasing operational costs caused by shifting consumer expectations are driving a renewed emphasis on merchandising assortment and pricing accuracy. It has hampered the retailer's ability to evenly spread the inventory across all stores.
Going forward, retailers will have to leverage an algorithmic merchandising approach to plan assortments, pricing and promotions, and inventory investments across different touchpoints. Algorithmic merchandising enables brands to use customer and sales insights to analyze the relative performance of products across all touchpoints and customer segments. Using these insights, retailers can more precisely determine the products that need to be displayed/stocked and how to price and promote them driving maximum sales and customer satisfaction.
#5 Rise of retail entertainment
We live in an experience economy where retail has transitioned from a place of shopping to a place of socializing. The concept rationalized as retail entertainment has propelled companies to create immersive experiences to attract and engage customers across their offline stores.
The year 2022 will see a rise in flagship stores created with an intelligent mix of café, art gallery, shop, etc., to increase customer visits. This is a significant trend linked with experiential marketing that will shape retail businesses in the future. Additionally, interactive displays, the use of AR/VR, and personalized branding will help create engrossing shopping experiences and boost brand loyalty.
Summing up
The year 2021 saw innumerable changes and large-scale digitization within the retail industry. Businesses experimented with and leveraged different technology tools to survive in a dwindling marketplace. But as we move closer towards 2022, retailers need to think beyond technology tools and rejuvenate their customer interaction and relationship processes. Businesses must build a phygital store ecosystem that delivers a connected shopping experience across all touchpoints. Retailers will have to be more customer-oriented by prioritizing their needs and offering a high degree of personalization across all stages of the customer buying journey.
Related Viewpoints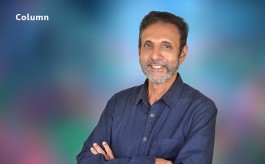 MD, Rave Design
How malls are redefining India's Tier II, III economies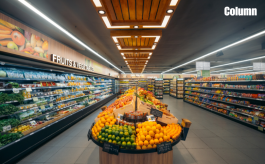 Head of Brand Marketing, Simpli Namdhari's
Retail as an influencer for healthy, eco-friendly practices