India's retail market is booming: e-commerce sector grows fastest worldwide
By VJ Media Bureau | January 19, 2018
Interview with Vishal Kapoor, Group Chief Design Officer of Future Group India ltd.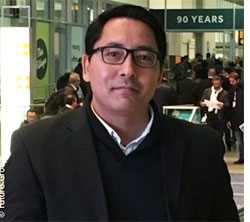 India's economy is growing steadily. This is associated with social changes that create new consumer spaces and confront retailers with exciting challenges.
In-Store Asia, India's largest expo for Retail Experience and Shopper Marketing, taking place in Mumbai from 22 to 24 February 2018, shows how the Indian market is developing. EuroShop spoke to Vishal Kapoor, Group Chief Design Officer of Future Group India ltd. The company is one of India's leading retailers and multiple retail branches including food, fashion and electronics.
Mr. Kapoor, how do you fulfill your claim transforming the "traditional bazaar into a modern shopping experience"?
"Rewriting rules and retaining values" is what the group's fundamental belief is. And this belief created a new kind of marketplace forever transforming Indian retail. While we maintain our core values, our single ambition is to improve the quality of life of people we serve. We believe in inclusivity and democratization as a core to our product and services strategy. While operating in the canvas of food, home and fashion retail across various economic, social and cultural demographics, we continue with our focus on empowering customers.
The group constantly experiments and promotes product, category, concept and service innovations, breaking down the barriers in terms of changing the consumer's consumption behavior and at the same time finding ways to trigger new consumer habits. Through these innovations we continuously keep the consumer interest alive and relationship evolving.
India is at the cusp of evolution with multiple rationalities, identities, social norms and rituals and the group closely observes this evolution and swiftly integrates it into its business strategies. The cultural DNA of the group being inherently agile & entrepreneurial thinking gives it a strong edge in delivering mind to market at an impressive pace. We are changing habits of the consumers who are gradually adopting the modern retail environment. With our deep reach across tier 1/2 and even 3 towns across the country, we believe we are touching and connecting with every aspect of their lifecycle.
How big is the market-share of e-commerce in India?
Propelled by deeper smartphone penetration, e-commerce business roughly stands at 17 billion USD and propelled to grow to 120 billion by 2020. The serious question in this data however is the growth in bottom lines and net profitability. Unmatched FDI and uniform GST (goods and services tax) are two big growth propellers for e-commerce industry.
How does the increasing e-commerce influence brick-and-mortar stores in India? Do you offer so-called omnichannel-services like click-and-collect?
We are seeing a lot of corrections in the evaluations and largely investor sentiment driven e-commerce businesses. There is still a lot of interest in the startup economy but after the fadeout of the initial euphoria we are seeing a soberer environment. We have seen an interesting pattern of e-commerce businesses now entering physical retail and physical retail wanting to integrate certain aspects of e-commerce technology. Yes, omnichannel is a hybrid outcome of this thought. We as an organization have started creating a base to this before we go fully operational in some time post integrating all backend and frontend aspects of process and technology.
Other new and smart technologies are automated checkouts, data analytics capturing at stores or responsive loyalty schemes that are enhanced and personalized by technology. In fact, a week ago we had a big launch called the 'retail 3.0', purely focusing on the integration of the technological advances and using it for more value generation. We will be seeing a lot of play of technology in decoding our consumers' needs and connecting with them in the most inclusive manner. Of course, at the center of this is pure human centricity.
Which products are predestined for e-commerce and what is preferably bought in brick-and-mortar-stores?
We have seen much higher traction of consumer electronics as a category capturing almost 30 percent of web sales while mobiles and tablets also form a significant chunk of e-commerce sales. Together these categories contribute to almost 40 percent of sales.
Closely following this is fashion at almost 25 percent of web sales, with books and home furnishing at approximately 8 percent each and then other categories like personal care, baby products etc.
For the top two performing categories, one of major reasons for growth has been its deep discounting strategies with evaluation given more weightage than the bottom line. This however also has seen constant acquisitions and foldup in e-commerce companies in the recent past. The inherent defect of a single transaction selling price (with overheads) overshooting its cost price is yet to be corrected and controlled.
Categories like fashion, food or integrated home buying all push consumers towards offline, with high level of spatial and sensory value adds which leaves the brand memory much stronger than a more transactional driven relationship with e-commerce. We have seen phenomenal growth in footfalls and revenue generation over the past couple of years prompting us to constantly evolve our pricing, product and service deliverance and experience. We have and will always be looking at a holistic experiential differentiation in our physical model of delivery.
Being present in 240 cities in India, have you thought about expanding your business to other countries?
We have forayed into the gulf region with a tie-up Oman business house, Khimjigroup, to open up apparel and food concepts. But having ventured into that, we have inherently seen a lot of opportunity still to be unearthed within the nation. Hence our consolidation and expansion strategies are based on that across our concepts and brands. We see India at an interesting juncture of economic growth. Along with that comes a change of social structures and norms creating a very interesting space for consumption.
Source: www.euroshop-tradefair.com
Related Viewpoints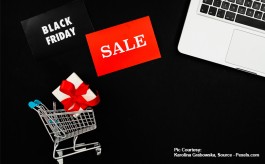 Head - Product & Industry Practice , Altimetrik
'Retail brands will soon recognise that they are awash with data but lack the ability to derive insights'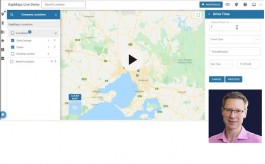 Director - Market Planning, GapMaps
'Successful retailers know that location intelligence is as important as business functions'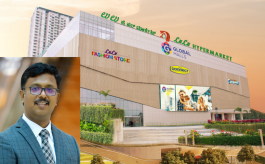 Business Head, Lulu Global Malls
'Malls have to be community spaces for long-term development'