Infusing brand ethos into design
By Nabamita Chatterjee | February 06, 2018
Inspired by his mother, Sarbajit Dhar always wanted to create varied design concepts and space design which is perhaps is an extension of his own way of life and creative art forms he believes in.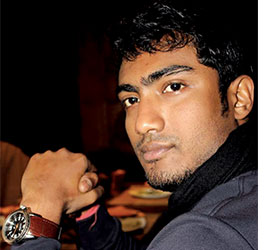 Sarbajit Dhar, Design Principal of Look Design Hub, heralds from a family where creative art forms and fine arts have been the most integral part of his childhood. Inspired by his mother's skills in painting, sketching and various design concepts, it was a natural choice for him to join the NID after school level. Having worked with Lotus Design and thereafter with Max Lifestyle and PUMA, he started his own firm Look Design Hub in 2013.
While sharing his thoughts on his design philosophy Sarbajit opines, "For me space planning is an integral part of my design perceptions which helps me to define my thought process and understanding of a product while creating the brand identity of any particular thing at a retail level. For any retail design project, I also feel that after conceptualizing the space design, project management is the other half of it which makes the thought a reality. In this respect, the ventures like commercial space design of Neptune Travels and Roots & Herbs store design is very close to my heart where we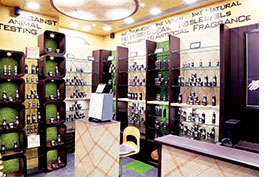 created the character of the brand working with the brand team very closely meeting the brand ethos and understanding the functionality of the space."
On the Roots & Herbs Quest Mall project, Dhar further shares, "The brand wanted a kiosk which will be equivalent to a store and the same time it needed to have some natural elements. Since the USP of Roots & Herbs is 100% Ayurvedic, 100% vegan & 100% natural, we wanted to give a spa kind of look and feel to the store, so we tried to mimic the mdf strips on our wall panel to natural stone slabs along with the usage of all natural materials like jute strings for ceiling,'shital patti' as backdrops keeping the store colour very natural. The challenge was to utilise every corner of the 35 sq. ft area to the max while having maximum storage space and utility. Though it is a very small space, we have achieved to design a complete store along with a stock room. We have really worked out in detail so that we can use every inch of space for display."
Sarbajit on a personal note wants to work more on the retail design projects which are planned on standalone buildings rather than malls especially in his home ground - Kolkata, which according to him sets a benchmark for any designer.
Related Viewpoints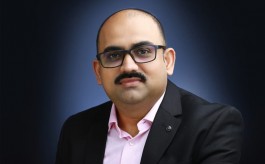 CEO & CFO, Smollan India
'Adapting to tech advancements is imperative for competitive edge'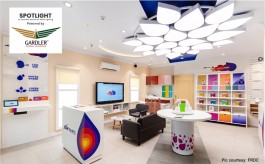 Managing Director, FRDC
'Prefer lighting partners who invest in their own products': Sanjay Agarwal, Architect & Store Designer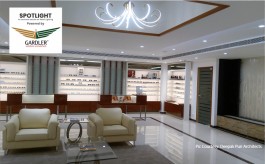 Architect and Principal Partner, Deepak Puri- Architects & Interior Designers
'Lighting should help in selling the merchandise' : Deepak Puri, Architect