Insighting in the omni channel Era
By Kalpana Sitaraman | March 09, 2018
The retail world is transforming as consumers, manufacturers and retailers are all undergoing fundamental shifts. The shopper is connected more than ever and the new Path to Purchase is a complex tapestry that weaves in and out of multiple channels, sources of information and influence. Enabling the shopper to seamlessly navigate this new Omni channel landscape is the new marketing paradigm. As marketers grapple with this new challenge, they must also redefine the role and deployment of insights if they are to effectively raise their marketing game.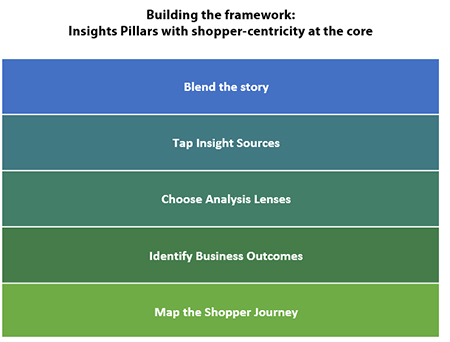 The Insights Pillars:
1. Map the Shopper Journey:
In building the insights framework, a good starting point is to put the shopper first. With the shopper at the core, the first step is to map the shopper journey for the category across all the possible touchpoints. In today's world, the shopper journey is no longer linear or sequential – progressing from need triggered through awareness to interest, desire and purchase (the old AIDA model). Instead, the consumer moves in complex and non-sequential ways across various touchpoints – for eg. an online review could have been the first exposure to a product, leading to further online research or calls to the call-center followed by a visit to the offline store to check brands followed by a purchase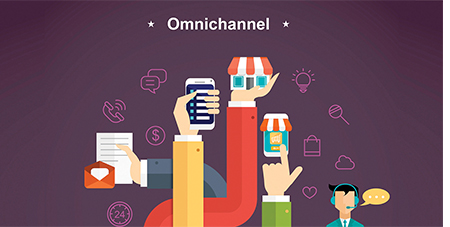 offline to avail of an offer. This could be followed up with further social media reviews and possible engagement with the brand through loyalty programs – thus extending the shopper journey into a complex tapestry of constant engagement.
In this scenario, marketers need to ensure the building block - constructing a comprehensive map of the shopper journey from need triggers to shopping to consumption, identifying the overlaps and criss-cross patterns in the journey. Building this foundation in itself calls for deep, explorative qualitative research and possibly, quantified validation as a critical, first step.
Identify business outcomes:
The shopper journey mapping is usually a foundational exercise (if done comprehensively) that will only need to be refreshed every two to three years depending on the rate of change in the category and market. Once this is done, marketers should then revisit the overall business and marketing goals and then dovetail these into specific business outcomes sought. These could be, to name a few possibilities, acquisition, retention, engagement or brand loyalty. As a next step, marketers (or Insights teams) will then need to mine existing business data to generate hypotheses on which areas along the Shopper Journey needs interventions (and hence, further insights). For eg. if acquisition is a goal, then where do the opportunities lie?
- Markets?
- Segments?
- Channels?
- Brand Switch or trialists or category expansion?
- If category expansion, new consumption occasions or line extensions or new geographies/segments etc?
Again, this step in the process must be data-led. Mining of various internal business performance data as well as subscribed, third-party data (consumer panels – both household and digital, retail audits etc) will provide the fodder for this stage. This step in the process is best accomplished as a cross-functional workshop moderated by a third-party from or familiar with the insights and data mining world.
This stage will set out clearly the marketing blue-print of the way ahead – tactics and enablers needed à to drive strategies à that accomplish identified growth drivers.
3. Choose Analysis Lenses:
Zooming in on the desired business outcomes is clearly but a step in the process as the hard work now sets in – how does the organization go about achieving this? In drawing up strategies and plans, it is only natural to find areas where existing data is inadequate or absent. For eg. a beauty brand may be losing market share which may have been traced to poor performance in the newly-emerging online space. In order to intervene successfully here, marketers must uncover information regarding the online landscape for the beauty-care category – shopper profiles, geographies, brand status, triggers and barriers for purchasing online, influences, decision process etc. It is also important to understand if there are specific consumption occasions which drive online purchases or specific SKUs or designs that work online. Some of this data may be available but others will need to be researched.
Hence, the next step in the insights framework – identifying the analysis lenses (and hence the information needs under each) that will help provide all the information needed to craft effective and focused strategies. Marketers must take a holistic view and look at all relevant lenses that are thrown up along the Shopper Journey. These include (a sample checklist, not exhaustive):
- The channel
1.Online/offline
2.Traditional Trade/Modern Trade/Digital
- The consumer
- The shopper
- The Touchpoint
Point of Contact (store/call center/social media…)
User driven (User-generated content like reviews, social media mentions etc) /marketer driven (survey data/mystery shops/audits/loyalty program data etc)

The key point to be noted in an Omnichannel landscape is that typically, any marketing outcome will require use of multiple lenses (quantitative and qualitative) as the consumer/shopper traverses the path to purchase. Hence, a good insights program designed to answer the needs of a particular business outcome will involve the deployment of perspectives across say, online and offline channels, the ultimate consumer as well as the shopper at different points of contact.
At the end of this stage in the framework there will be clarity on the scope and information needs under each of the lenses to be deployed
4. Tap insight sources:
Once the required information needs have been identified, the next step in the insights framework is to identify the insights sourcing points. These could vary, depending on the lens – an example below (not exhaustive):

Picking and choosing insight sources based on the analysis lenses will feed neatly into an Insights Program that is focused and specially designed to answer the business questions raised. Naturally, based on budget availability as well as time constraints, there may now be a need to prioritise needs and hence, insight sourcing initiatives. However, if the above process has been largely followed, the prioritization will be scientific and logical with clarity on the scope and deliverables.
1.5 Blending the story:
Finally, once the Insights Program has been deployed, the data collected and presented, comes the task of synthesizing the story. As we have seen, in an Omnichannel landscape, a single business outcome is likely to involve multiple lenses and multiple insight sourcing points, as well, as possibly, multiple vendors, partners and even internal functions. It is then the task of the Insights Team (or Marketing person helming Insights) to bring together the various pieces of data, the various stakeholders involved and marry them all into a coherent, executable marketing plan that will accomplish the business outcome desired.
The Omni-channel Insights Framework at a glance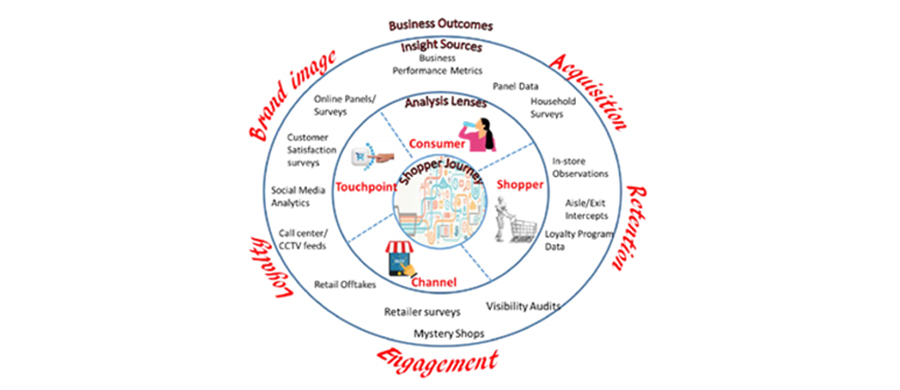 In conclusion, in this transformational age of shopper marketing in an Omnichannel landscape that is in a state of constant flux, it is critical for Insights-mining to also rise to the challenge. The framework above allows this to be done by providing a holistic, logical and focused approach incorporating the emerging developments as lenses or touchpoints that feed into the overarching business goals.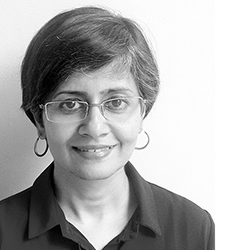 Kalpana is a research and analytics professional with more than 20 years' experience. She has held senior management roles with Nielsen (where she set up and headed the Shopper Practice) and TNS (Vice President) and has worked across India, Malaysia and SE Asia. Kalpana was also the Co-founder and Advisor of Kinsight Inc., a Seattle head-quartered, off-shored marketing services firm.
In her current role in Kantar IMRB, she works on developing new frameworks/ methodologies for studying shopper behavior and mentors the teams on delivering shopper studies.
Related Viewpoints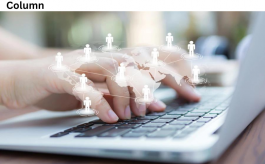 CEO & Co-Founder, MoEngage,
'Need of the hour is unified data & deeper customer insights'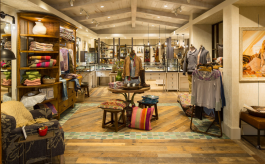 Chairrman, JGA
Can store design support retail sustainability?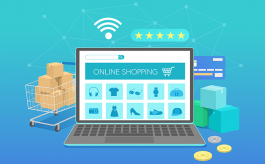 RVP - Sales, Denodo India
Tech Talk: Why data virtualization and data fabric are critical to the future of Retail