Is Retail Sector ready to brace the impact?
By Retail4Growth Team | May 15, 2020
Kunal Gala, CEO and Co-founder, Re-buzz Interactive Solutions, a high-end retail products, services and technology start-up, shares certain steps a retailer facing financial distress can take to best position itself to weather the storm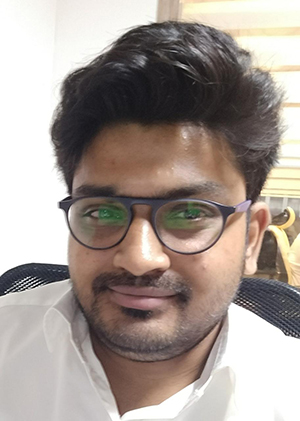 Brace for Impact – Today, this phrase, or message, that is announced in an aircraft during emergency aptly resonates with the Indian Retail industry perhaps Global Retail Market. Store closures, job layoffs, a rash of bankruptcies announced in the last few weeks demonstrate the disruptive impact of novel coronavirus on different-sized retailers. The magnitude of the titanic losses can be gauged by the fact that a single apparel brand with an average sale of Rs 1 lakh/ day with 450 PAN India stores is anticipating sale loss of, approximate, Rs 3000 CRS + Rentals + Salaries + Bills. Research shows that people who are aware of an impending collision and have time to brace for impact have better long-term outcomes. So in these grim times, how does businesses and individuals prepare better for the impact? Here are some ways that could help:
Diversification of products or Digital Transformation
In the current situation, more and more focus is being placed on Digital as digitization is regarded as the future of retail. Retail is an experience and, over the years, we have worked on developing retail stores and build brand-specific customized retail experiences for our customers. I, personally, believe in touch and feel approach and the same could be said for most consumers. That said, I like to buy products online as it saves time and effort of physical buying which otherwise becomes impulsive buying because of plastic money. Simply put, brick and mortar might witness a temporary slowdown but will not die. On the other side, eCommerce and adopting digital practices may allow a business to sustain these tough times.
Cost optimization and not cost-cutting
One way to achieve cost optimization could be an extension of all contracts from Leave License to LC and ask for a review of Rate contract with partners and contractors. Cost-cutting initiatives and de-investment can damage employee experience, which is critical for engagement and productivity. Hence protecting employees and their experience becomes crucial for productivity.
As the sources of income are given a pause, the only livelihood needs to be given supreme importance. This is one step wherein basic necessities are to be fulfilled. And our team supported us with this decision with one same sound.
Avoiding Layoffs
This is definitely the step to be considered as this is now is the time to show loyalty to employees as Entrepreneurs rather than seeking loyalty.
Empowering Partners / Vendor Channel
The goal of any channel partner relationship is to make money and grow. Empowered vendors rely on their clients doing more proactive, rather than reactive, planning, and clearly communicating what done work looks like. When plans or definitions change, then both vendor and client need to be able to smoothly deal with those changes.
Go with the flow
Once the lockdown is lifted than everyone, retail giant or entrant will be on the same page or, let's say, be on ground zero. Without a doubt, sustaining in this scenario looks tough and one who survives will only be like the phoenix – Reborn from the Ashes. As the good old saying – When the going gets tough, the tough gets going!!
Hence BRACE THE IMPACT.
Related Viewpoints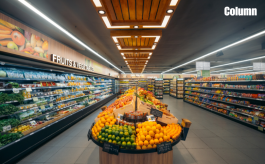 Head of Brand Marketing, Simpli Namdhari's
Retail as an influencer for healthy, eco-friendly practices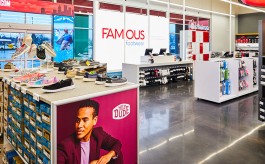 Chairman, JGA
Tech @design: How retail designers can think beyond a store's four walls