Kingfisher brews expansion plans for non-alcoholic beer Radler
By Smita Sinha | January 29, 2019
UBL Group has entered the non-alcoholic beverage segment with its new lemon-based drink brand Radler, which is being actively promoted at retail. In an interaction with Point-of-Purchase, Punyabrata Dashsharma, GM – Marketing- NAB of United Breweries Limited, talks about what drove UBL to venture into the non-alchololic segment and how they are promoting the brand at the retail level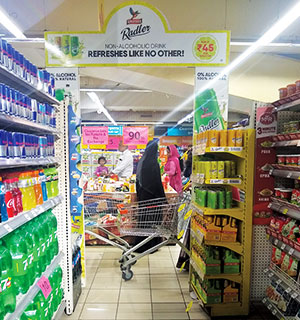 UBL Group has entered the non-alcoholic beverage segment with its new lemon-based drink brand Radler, which is being actively promoted at retail. Positioning the product as non-alcoholic beer with 30% less sugar, the company has charted out some interesting visibility plans for the brand. In an interaction with Point-of-Purchase, Punyabrata Dashsharma, GM – Marketing, NAB of United Breweries Limited, talks about what drove UBL to venture into the non-alchololic segment and how they are promoting the brand at the retail level .
In an effort to extend its consumer base beyond beer drinkers and tap territories where alcohol is prohibited, United Breweries has entered the non-alcoholic beverage segment with its lemon-based drink 'Kingfisher Radler'.
Radler will cater to the segment of health-conscious consumers who are on the look-out for a refreshing new alternative. The product is available in three-different flavours – Lemon, Ginger-Lime and Mint-Lime. The non-alcoholic beer reportedly contains 30 % less sugar compared to carbonated soft beverages. It is priced at Rs 45 and is available in 300 ml cans and glass bottles.
Shifting consumption pattern
Shifting beverage consumption patterns along with the rising preference for low-sugar content or low-liquor content beverages are the key factors propelling demand for non-alcoholic beer. According to market research firm Global Market Insights, the worldwide market for non-alcoholic beer is projected to double by 2024, to about $25 billion.
Globally, alcohol-free variants are becoming big business for major beer brands. Heineken for example has entered the non-alcoholic segment with its Heineken 0.0 Alcohol Free Lager. Anheuser Bush InBev too has joined the race by acquiring Hiball, which makes energy drinks, organic sparkling juices and sparkling water.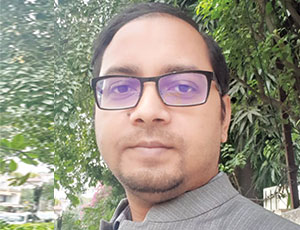 Speaking about the idea behind Kingfisher launching a non-alcoholic drink, Punyabrata Dashsharma, GM – Marketing - NAB of United Breweries Limited, told Point-of-Purchase, "UBL wants to get into the space where customers are opting out of carbonated drinks which are currently available in the market and are looking for an alternative drink which contains less sugar. In the last five years the growth rate of the carbonated soft drinks has been dismal, whereas beverages in the niche categories have started growing. Also, we want to target people who don't drink beer and those occasions that are non-alcoholic."
Business-wise, Radler will help in pushing the growth of UBL by re-establishing its presence in key states like Gujarat, Bihar, Kerala, Madhya Pradesh, Jharkhand, West Bengal, Chhattisgarh and Tamil Nadu, which have either banned liquor or nationalised liquor retail trade.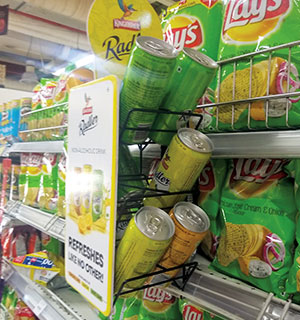 After Bihar imposed state-wide liquor ban, UBL along with brands Carlasberg, Diageo and Molson Coors, had to close down more than 70 distillers and breweries that they operated in the state for more than a decade. But with this new non-alcoholic beverage, UBL can enter the state and use the full-capacity of its brewery in Bihar.
"From the company point of view, we wanted to utilise one of our factories in Patna, where because of prohibition, there was no production happening," Dashsharma said.
Extending the brand beyond beer
Currently, Radler is being test-marketed in Gujarat and Karnataka before it is taken pan-India. "We wanted to extend the brand beyond beer and into geographies which were inaccessible to us. We looked at two test markets – Gujarat, where the company has no presence, and Karnataka, where we have the highest market share in terms of sales. Before taking it pan-India, we want to test these markets first and understand the consumers' behaviour and understand if we need certain changes in terms of product or packaging or communication," Dashsharma said.
With Radler, UBL will get access to the fastest growing soft-drink market. According to a report by Euromonitor International data, the soft drinks market in India grew at a higher rate. Juices, carbonated drinks, concentrated drinks, energy drinks accounted for Rs 50,000 crore worth of business in 2017. However, the beer market grew at 3% CAGR during 2013-17, according to data from the International Wine and Spirits Research.
Visibility is the key factor
Talking about the in-store campaign for Kingfisher Radler, Dashsharma opined, "Visibility is one of the key things in the FMCG business and more so in the beverages segment. Making the product more visible to the consumers is the basic objective. Getting a shelf space or the number of facings that you want for your product is very difficult today. So, we have to be discreet in terms of the space we are getting into."
"To make the product visible in MT, we have applied three strategies. First, we have taken end-caps and installed FSUs, and also parasites on the shelves. Secondly, we have started a huge sampling activity within the store. Finally, we are working with a specific large retail chain in terms of working on the impulse category, which is like the checkout solution for beverages. Today there is hardly any beverage solution in the checkout area. You won't see it in any MT outlet, anywhere in the world, and we are trying to integrate that in the MT space. It will take a lot of time in co-creating those spaces for beverage," he further explained.
In GT, Dashsharma said that UBL will sell the product using store chillers.
For MT promotion, the branding has been executed by Tribe, Bangalore-based Mangala Printers and Bombay-based Niche. The FSUs are executed by Insync.
When asked about the budget spent on in-store marketing, Dashsharma said, "There are two parts to it, one is the production cost and the other is the rental cost. These two put together is the visibility cost. The production cost would be about 5% and the rental cost would be about 12 %."
Besides promoting Radler in the GT and MT spaces, UBL is also planning to get into HORECA (Hotel/Restaurant/Café) to increase the sales.
Related Viewpoints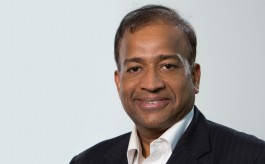 Business Strategist and Angel Investor, and former Asia Marketing Head of HP
'Predictive analytics help retailers get smarter, more efficient and reduce costs'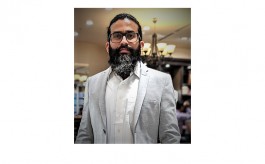 Senior Manager – Retail, Aspire Systems
Identifying the right technologies is key for businesses : Abhishek Mahajan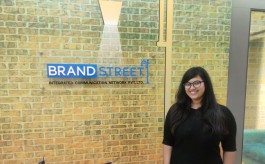 Business Head (North), Brand Street Integrated
'Only tech disruption will make shopping experience WOW'