Leading the packaged fresh foods category game
By Swaminathan Balasubramanian | November 27, 2019
In an interaction with Retail4Growth, Musthafa PC, Co-founder of iD Fresh Food, shares the company journey, the role of retail and more.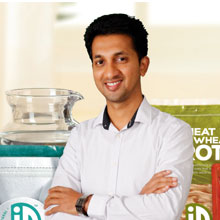 iD Fresh the brand has become near synonymous with fresh idli/dosas batter today. What began as a regional brand has grown to have a ubiquitous presence across the country and abroad. According to an ET report, iD Food Fresh Food registered a turnover of Rs 210 crore in 2018-19, up 57% YOY from about Rs 134 crore revenue reported in 2017-18 and reportedly metro cities contribute to 82% of the sales of iD Fresh and 95% of the sales comes from offline channels like general trade, modern trade and standalone modern trade. The company also recently announced the launch of a strategic business unit (SBU) for coffee, about a year after it diversified into the ready-to-use South Indian filter coffee segment. In an interaction with Retail4Growth, Musthafa PC, Co-founder of iD Fresh Food, shares the company journey, the role of retail and more. Read on…
You have taken the business from a 50 sqft space to this level. What were the key challenges you faced while getting brand visibility in the organized trade? Can you take us through your retail journey?
It all started in a small Kirana store at Bengaluru's Tippasandra market. A local supplier would sell idly dosa batter knotted up in a plastic bag with a rubber band. We noticed there was a great demand for the product, but it was unbranded and of inferior quality. This thought triggered the idea of setting up a 50 square feet kitchen.
There were a lot of challenges during and after the inception of the business.
- The concept of fresh, natural, preservative-free was difficult to absorb not just for the consumers, but also for the retailers and employees. There is no brand in the ready-to-cook segment which offers products that are free of additives and are 100% natural. It took some time for them to convince people and educate them about our core brand values which are - fresh, natural, chemical-free, traditionally made and authentic.
- Since it was a fresh food category the wastage is high.
- Another main challenge was none of us had any sort of background in food technology or food industry.
- Cash flow too was a challenge as I had put in whatever savings I had to kick-start the business.
What was the initial retail reach of your product and how did you try tapping the large retailers?
When we first started we serviced only 100 retail stores, mostly Kirana and GT stores. Once the product starting moving we gained confidence, expanded the team and approached larger stores for product placement. iD was the first branded batter which was launched in the Bangalore market in 2007.
What type of stores do you target for maximum reach? Kirana stores, medium/super market stores or large retail stores?
We have a fair mix of Kirana, GT, SAMT and MT stores. Our main criteria for getting a new store onboard is the availability of chiller given the nature of most of our products.
Read the full interview in November 2019 Edition of Point-of-Purchase Magazine.
Related Viewpoints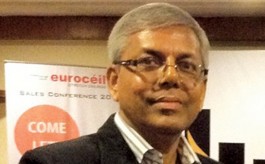 Managing Director, Euroceil
'Innovation is our hallmark'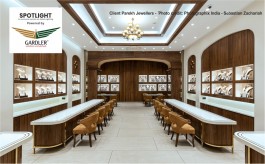 Principal Designer, Shravan Design Company
'Lighting impacts how merchandise is presented to customers'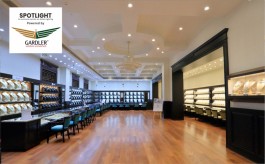 Head Designer, Ahanas Design For Space
'We look for sound technical knowledge in our lighting partners'