Leading the water purification game
By Payal Gulati | November 25, 2019
Water purification product Kent RO has made a mark in the Rs over 3,500 crore industry. Dr. Mahesh Gupta, CMD - Kent RO, shares the company's journey and the brand's approach to retail for better visibility and reach.
Take us through the retail journey of Kent RO? How many outlets are you present at? What kind of retail formats do you have?
Kent RO has a vast network of 600 distributors 1,000 dealers and 1,000 retailers. Besides, Kent has opened up 150 exclusive 'Kent shops' through the franchise model in key cities of India.

In retail what are the factors you focus on – store design and layout? Activations and shopper engagements? Sales staff training? Can you elaborate?
Well, every brand speaks high of itself, but trust develops when an accredited certification body endorses the product/brand. In the case of the water purification industry, laboratories of international repute, like NSF, WQA and more recently ISI, have certified our product for its quality and efficacy. And this is how we connect with our consumers. This is supported our customer service which ensures complete reassurance to our customers. The company offers a 4 year warranty on the Kent RO product.

We also spend a lot of time and money on sales staff training which is crucial, as product knowledge is extremely crucial to connect with the consumers.

What is your focus on shopper research in your segment? Any insights you can share? How do you use these insights in your retail activities?
We use shopper insights to offer better service. Often consumers do not understand the rationale behind regular quality service and maintenance. They don't realize that it is for ensuring the filters run properly, you get pure water and the life of the RO water purifier is preserved.

In Ignorance, consumers often switch to cheaper and local filters which do not yield the desired results. Also, there are fake and cheap alternatives available with local service providers, which although cuts down the cost in the short term, proves to be more expensive in the long run as it totally damages the RO purifier.

The 4 year warranty on Kent RO is a step to tackle and encounter the current issue.

Read the full interview in the November 2019 edition of Point-of-Purchase magazine.


Related Viewpoints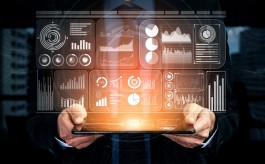 Angel Investor & Business Strategist
'Marketers need to stitch the missing link between data and business value'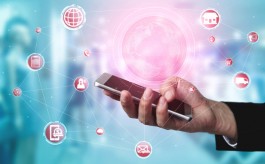 CEO, Ace Turtle
How omnichannel empowers brands in troubled times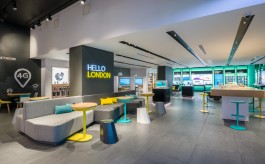 Founder and Creative Director, Quinine
How value engineering can preserve value, while reducing cost in retail