Leveraging the virtual space
By Fairy Dharawat | November 25, 2013
Ajit Joshi, MD & CEO, Infiniti Retail Limited (Tata Chroma), talks about how synergy with the online medium is the key to growth in the context of retailing of consumer durables and IT peripherals brands.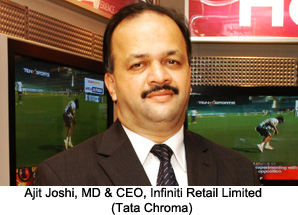 Shopper trends in consumer durables category
Consumers of today are better researched. They are intelligent and know exactly what they want even before they step out of home. According to various market research findings in India, the internet is influencing consumer behavior as 7 out of 10 buyers know the exact brand and model they want to buy with the help of online research before entering the store.
As an estimate by Technopak, e-commerce is projected to expand at a compounded annual growth rate of 45% to reach $200 billion (Rs 10.8 lakh crore) by 2020. So we at Croma will continue our efforts to deliver the best to our customers and aim to be the leading e-retailer in the industry.
Observing the growing demand of shoppers online which is a trend that is growing by leaps and bounds, we lunched Cromaretail.com last year. We ventured into the virtual space solely because there were many untapped places where our physical store was not present; however we found out that the people there had heard about Croma and we got an overwhelming response due to the fact that we are a Tata enterprise. Over and above, the assurance of physical store presence only strengthens our position in the online space. When we started our online operations we received 10,000 visitors a day. We have grown 2.5 times since then in terms of number of visitors and 4 times in number of orders per day. So we are very positive with the response in the coming 2-3 years.
Collaborating with brands
To be a successful retailer, Croma has constantly tried to establish itself as an innovator and benchmark itself against the best international retailers. At Croma, you will always see the latest technology launching first at Croma - be it the latest version of the iPhone, Amazon Kindle or the recently launched Kobo, it will first arrive at Croma. As per the consumer demand and the latest launch in the market, Croma will keep partnering with the best brands that will assist the brand Croma to grow strategically. We will continue our efforts to track global trends and provide our customers with variety and the latest world class technology. This way, we get to serve our customers better by providing our customers with variety and it's a win-win situation for both Croma and the partnering brands.

How bands can make best use of the retail space available
Croma sells over 6000 products in the stores across various brands from 5 lead categories namely Home appliances, Entertainment, IT products, Digital imaging and Communication. We work closely with the brands to promote their products at the store as well through cromaretail.com. In order to allow our customers with a platform to purchase products and provide variety we offer brands which are not showcased at the store exclusively online. This is definitely a win-win situation for the customer, the brands and for Croma.
Innovative possibilities
Croma will constantly strive to serve the customers through innovation and seamless customer service. Our endeavor is to serve our customers in the following ways:Online Offline Integration
- With Croma having an extensive base of close to 100 offline stores coupled with its online presence, we have a far greater USP than any of our competition, wherein we are able to leverage features like Order Online & Pick up from the store to our customers.
We Help You Buy
- We have a guided buying section on our website to allow customers to understand the complex technology and simplify the buying process of high involvement products like LCD, Refrigerators, DSLR Cameras, Tablets & Notebooks etc.

Guided Buying through Videos
- We also have product review videos on our site which extends the We help you buy proposition.
Product Range - We have a range of over 3,500 products and offerings across the catalogue. This huge a range for exclusive electronics category is currently not available with any e-commerce player.
Other consumer draws
- such as'Gift Wrap and Personal Message' facility, Charity/Donation options are a part of the new site and are already showing positive response
Simply Croma
- A special focus on our own label has been incorporated by creating a dedicated section on the home page named as "Simply Croma" and also a microsite of our own label products. The link to microsite is provided on the main browse menu bar. This microsite will always carry a special promotion round the clock on our own label products.
Related Viewpoints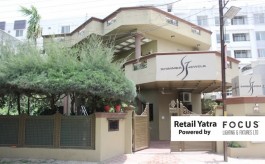 Shimmer Jewels
'Central India is a market with lot of potential'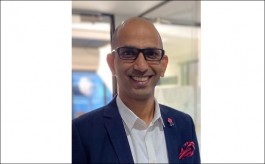 Director - Retail , Forevermark
'Need of the hour: Stick to basics, adapt to new technology'