Little Big Ideas
By Dwarika Prasad | January 18, 2018
I thought about Abbas and his GUTU SHOE SHINE venture and realised it's not the greatness of the idea that matters, but commitment to that idea, diligence, looking for opportunity to innovate even if it looks small and ordinary innovation.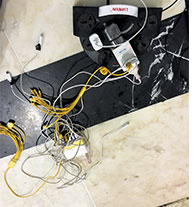 I am happy to bring an interesting story for you from Africa. Few weeks ago I went to Kenya to attend an academic conference and was returning to India via Ethiopia. It was late in the night and I was waiting for my connecting flight to New Delhi at Addis Ababa Airport, Ethiopia. I noticed that my mobile phone battery was about to die, my power bank was dead too. I started to look for a charging point at the airport. Surprisingly the whole terminal 2 building had no charging station/plug points where one could charge the devices.
I enquired at the guest relationship counter only to be told that I have to use one of the expensive cafés of the airport lounges. Now I was not eligible for any lounge, as neither my credit card was super premium and nor my miles with Ethiopian airlines enough.
Disappointed at this lack of basic service at a big and international airport, I decided to take a round of the place, observing shops, looking around for interesting visual merchandising, and generally observing a huge mass of humans of various countries and ethnicities.
I slow paced my walk around the airport and was suddenly halted by an enthusiastic loud cry of "Shoe shine, shoe shine, the best shoe shine in whole of Ethiopia, Shoe shine".
I looked around and found a shoe shine counter named "GUTU SHOE SHINE" manned by a tall and cheerful Ethiopian. I did not want to get my shoe shined, but I stayed to look at his work. Interestingly, he had also created a small electronic charging station using the main power source which was also charging his shoe shine counter. He had all kinds of chargers emerging out of the charging station. He was taking 1 $ for each device and had two stools where people could sit. It was really innovative way to diversify his shoe shine business.
So while my phone charged, I started observing this guy. He is an amazing talker and does shine shoes beautifully ! I observed him doing his job and I have never seen someone put so much effort in his work. It was merely shoe shine for many, but for him, it was almost like the most important work ever. With each customer he spent 15 minutes, diligently and carefully shining the shoes with utmost care. He also was continuously chatting with his customers and still tried to bring in more from the many who were passing by.
I noted that he could speak multiple languages. While talking to one of the customers who was German, he apologised to her that he has not learnt German yet and next time when she visits Addis Ababa, he would have learnt that language. By his own admission, he knew five languages and was working on learning five more in next two years.
So when my phone got charged and he was free, I thought of speaking to him after paying 1 $ for letting me charge my device.
His name is Abbas and he is a native Ethiopian and typically works for almost 16 hours a day!!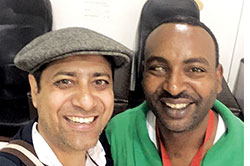 This GUTU Shoe SHINE counter was his business idea which he pitched to the Airport Authorities. In last two years, he had been able to scale up this shoe shine business to three counters in that terminal building and had employed and trained two employees to man the other two counters. He is also planning to open one more in one of the malls in Addis Ababa town. I was astonished to see his ingenuity and business acumen.
I did casually asked him about his revenues, though he underplayed it, my estimation was that it was somewhere in the range of 150,000 $ per annum!!
His dream is to scale this business to other airports and malls across Ethiopia and is looking for funding to do that. I loved his entrepreneurial spirit and congratulated on the same. Then he shared a small video clip, in which he was also interviewed by a famous Ethiopian TV Host Seifu ! The Programme was Seifu on EBS.
Youtube Link : https://youtu.be/4jirSvTLOEU
While I was in my flight to Delhi, I thought about Abbas and his GUTU SHOE SHINE venture and realised it's not the greatness of the idea that matters,
What matters is the following:
Commitment to that idea, diligence, looking for opportunity to innovate even if it looks small and ordinary innovation
Understanding customers and have empathy towards them in real sense,
To give everything to that venture and believe in it.
Being happy and cheerful while doing your job
Shining shoes might look mundane to us, but for Abbas it's almost a million $ business in years to come
Hope you all enjoyed this little story from Addis Ababa. I am in search for such unique gems around us and would share with you all in coming issues of Point-of-Purchase.
Wishing all of you Merry X'mas and a wonderful new year 2018.
Cheers !
Related Viewpoints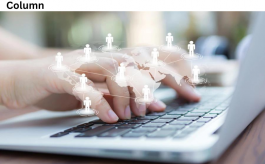 CEO & Co-Founder, MoEngage,
'Need of the hour is unified data & deeper customer insights'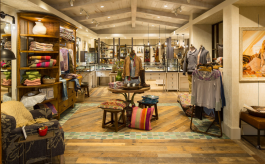 Chairrman, JGA
Can store design support retail sustainability?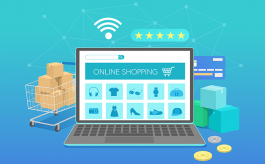 RVP - Sales, Denodo India
Tech Talk: Why data virtualization and data fabric are critical to the future of Retail