''Loyalty to a brand is linked to Reflective Design"
By Surya Prakash Gowda | April 05, 2019
Design must integrate the science of interaction between the human body and its surroundings i.e. Ergonomics, says Surya Prakash Gowda, Founder & Chief Design Officer of Design Core India.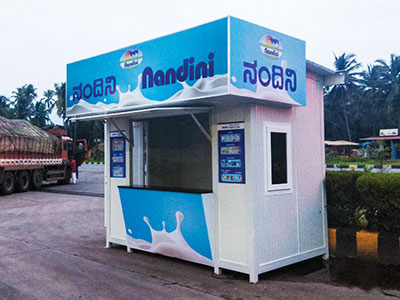 A retail space must encourage a visitor to turn into not just a buyer, but also a frequent buyer. Pricing and visual branding are important. But if you want your customers to have a positive experience with your brand, your store design must be based on the science of interaction between the human body and its surroundings i.e. Ergonomics, on all three levels of design - visceral, behavioral, and reflective.
"There's that poster! But what exactly does it say?"
Visceral design, such as a window display or store interiors, all contribute towards attracting passers-by. However, will your poster be readable to visitors jostling forward in a crowd? Would you rather target mall visitors riding up an escalator when they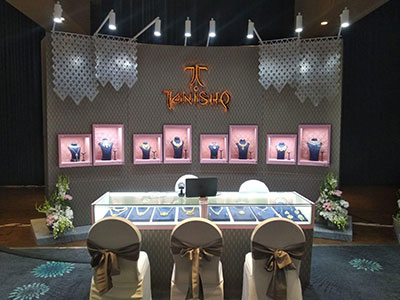 have a largely unrestricted 270 degree view with a few seconds to spare? That is an ergonomic decision.
Nobody ever said, "I enjoy people brushing past me!"
Ergonomics has an even larger role to play in encouraging visitors to take actions conducive to making a purchase, otherwise known as Behavioral Design. Visitors should feel interested to pause and check out a product, maybe try it on, or operate it. Every little positive experience increases the likelihood of a purchase. So the key questions are:
● Is the entrance to the store wide enough to cater to high-footfall conditions?
● Are your products visible and accessible?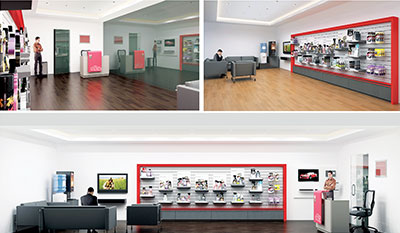 ● Do your customers have enough space to move around and try out your products?
● How effective is your Point of sale (PoS)?
● Is your store equipped to provide rest, drinking water, etc to weary shoppers?
Ergonomics helps in building an identity
Loyalty to a brand is linked to Reflective Design i.e. what the design of the store means to people. Any Ikea store, for instance, is recognizable through its gigantic size, wide aisles, and huge baskets overflowing with products. It gives the impression of quality, practicality, and affordability - traits that resonate with their target audience. Similarly, Decathlon lets kids ride bicycles in the aisles that are ergonomically designed to accommodate this behavior. This endears them to customers who identify with the 'sporty and fun' image of the brand.
Case study 1 - Nandini Milk Stalls
The Client: Karnataka Milk Federation (KMF)
The requisition: Design, manufacture, and installation of modular kiosks to enable storage and sale of milk and dairy products across the state of Karnataka.
The approach: Designed to accommodate a maximum of two store operators, a kiosk can also house a commercial refrigerator, cooler, and miscellaneous products. Features include:
● Flap doors created at the torso level of an average individual.
● Designed for easy cleaning, opening, stocking
● Puff panels help maintain optimum temperature
● Strategic placement of kiosks to help customers make a quick purchase without blocking the exit
Summary: The Nandini stall provides a hygienic, comfortable, and robust space for the store operator to store and sell products.
Case Study 2- Tanishq High-Value Jewellery Retail Interaction Design
Client: Tanishq
Requisition: Designing a reusable modular retail exhibition system aligned with the Tanishq brand.
Approach: The display cases were designed based on the height of the average customer, their line of sight, as well as accessibility and security for the company personnel. The modules used for backdrop were designed based on the line of sight from the entrance, approach to the interactive area, and provision for sufficient lighting. The system is ergonomic, not only for the salespeople and customers, but also for the transporters and laborers. The setup can be packed into two shipping containers, set up within 24 hours, and dismantled and repacked in under 24 hours - essential in a time-sensitive arrangement.
Summary: Elegant and durable, the modular retail exhibition system provides a highly effective and repeatable interface for the company to engage with its target audience.
Case Study 3: Retail system for 3M Car Care

Client: 3M
Requisition: Designing guidelines for the system, standards, identity and operation of a 3M Car Care showroom.
Approach: We employed Ergonomics extensively to provide customers, workers, and the management with guidelines to create a comfortable, efficient, and safe space that helps them achieve their objective.
● Internal and external signage - As per sight and height of average human being.
● Approach to the showroom - Designed to be visible to customers driving by with plenty of distance to make a decision, slow down, and turn into the showroom safely.
● Guidelines for interior design based on space requisitions of an average human being at work, encompassing wash bay, application bay, detailing bay, customer lounge, manager's office, store, staff room, and utilities.

Summary: The 3M Car Care showroom design standards has proved to be a handy manual for the 100+ franchise owners across the country.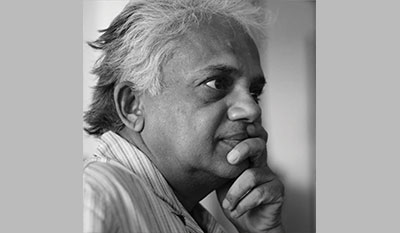 About the author
A well-known name among Indian and international design communities, Surya Prakash Gowda is the Founder & Chief Design Officer of Design Core India, a globally renowned design consultancy. He has worked with 500+ brands, designed thousands of exhibition stalls, provided hundreds of design solutions and mentored scores of designers. A trend-setter and an iconoclast, Suri, as Surya Prakash Gowda is popularly known, introduced concepts such as 'exhibition ergonomics' in India at a time when design itself was struggling to be recognized as a subject.
Related Viewpoints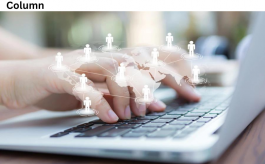 CEO & Co-Founder, MoEngage,
'Need of the hour is unified data & deeper customer insights'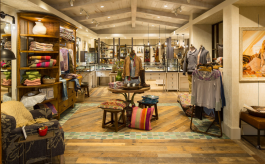 Chairrman, JGA
Can store design support retail sustainability?