"Malls have to keep up with customer trends"
By Smita Sinha | April 05, 2019
Viviana Mall has recorded a double-digit growth as far as footfalls and sales are concerned. Point-of-Purchase catches up with Manoj K Agarwal, CEO, Viviana Mall, to understand what has contributed to the mall's growth.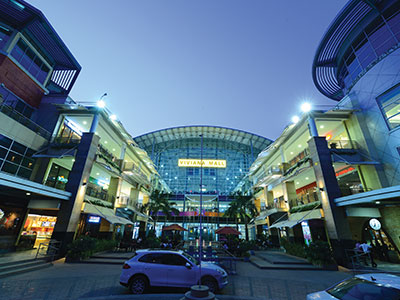 What factors would you attribute the double-digit growth of Vivian Mall to?
We call ourselves as the super-regional centre. Malls of our size normally take about 2-3 years to pick up numbers and trading and then in 4-6 years they start peaking. Being in the 5th year of our operation, we have performed very well. The growth has largely been due to how the consumers have accepted us and the changes we have made in the mall -- the freshness we have brought in through the right retail mix by adding some new brands and good segments of food and beverages. Our large and dominant category of food and beverage outlets has contributed to our sector. The trading density has also been on the rise.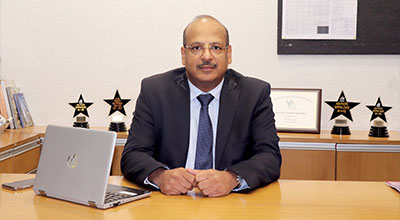 What kind of technological innovations have you included to stay ahead of your competition?
Technology has improved connectivity with the customers, in terms of reach, digital marketing as well as in-store experience. For example, a customer can now virtually try cosmetics, clothes etc., before actually buying it. At the back-end, a huge amount of data analysis has taken centre-stage to understand the customer preference. Last year we launched our Loyalty Program, which communicates information about various offers and promotions to our customers. On the basis of what they shop, they get points which they can later redeem.
We are also increasingly using the social media space to connect with our customers, in terms of providing offers and also communicating with the shoppers about the events and activities in the mall, the new retailers who have opened stores in our malls, etc.
We have also installed state-of-the art touchscreen directories which help in navigating and guiding the customer to the store they want to visit. Besides, we rent out power banks to customers who need it.
Any criteria you follow while selecting brands for your mall? Do you have any standard guidelines for brands in terms of store aesthetics?
Viviana has always leveraged data to identify the brands that will add value to its mall offering. By using it effectively, we have brought brands like H&M, Forever Now, Disney Kids, Sony Play station, Adidas and Nykaa.
When the store uses fit-outs in the mall, we have certain criteria in place, which govern the aesthetics on a general basis and also cover certain safety measures. We also have certain guidelines on the various engineering services in the store. While having these guidelines in place, we also give brands the leeway to experiment in the store. We have a fit-out team who monitors the stores and makes sure that the basic guidelines are met and the store look is modern and pleasing.
We make sure to get those retailers who can give customised offering to our customers and patrons.
Increasingly brick and mortar retailers are focusing more on providing an experiential journey to the customers. What are your own initiatives in this regard?
At the convenience level, we provide services like golf cars to transport senior citizens and others from the mall exit to the parking area, prams for people with young children and of course wheel chairs for the differently abled. Besides these, we have many annual properties like the 'Pawsome' show, which is around pets and dogs and we have a wedding planning festival which happens in November.
We are also reaching out to the financially disadvantaged people within our local community through unique initiatives like lights for special occasions such as Diwali, solar lamps to neighbouring villages that don't have continuous electricity, etc.
How innovative should malls get to stay relevant in the current scenario?
If the malls have to sustain business, they have to continue to grow. They have to keep up with the trends in the customer domain. Today customers are much more aware, and are easily influenced by offers and discounts. You have to maintain transparency with them. The focus of the malls should be to basically attract more and more customers, retain them and give them a good experience while making sure they return to the mall. For example, right from the very beginning, we took a conscious decision to provide a good retail mix to our customers. We have about 50 food outlets and 14 multiplexes in our mall, besides many aspirational lifestyle brands in our mall. In terms of customer connect too, we have done some innovations like making the mall friendly for the visually challenged. We also have a training centre for retailers, wherein we train our retailers on services, handling customers, grooming etc. We also ran an initiative to recognise and support acid attack victims.
Where do you see the future of Mall headed in India, given the rise of e-commerce?
Brick and mortar stores have now started putting in more efforts towards connecting with their customers and towards building a relationship with them, thanks to the online impact. When ecommerce had initially started, they were attracting shoppers through all kinds of incentives and schemes, just to retain them. Now the dynamics are changing in both the online and offline space, with each having established its own niche and domain. People are not shopping exclusively online, because there are certain products which they want to touch and feel before buying, products like clothes, cosmetics, shoes etc. Also, many times the customers do not get the latest fashion items online, which they get in offline stores. Both the online and offline models have successfully established their domains and are co-existing healthily.
Related Viewpoints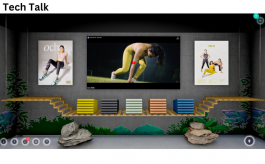 CEO, VOSMOS
Who says virtual can't be experiential? Welcome to Meta Commerce!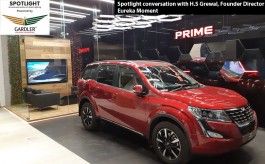 Founder Director, Eureka Moment
"Lighting is what enhances a space"