Minawala: Communicating Through Design
By Nabamita Chatterjee | July 21, 2014
Minawala, the leading jewellery brand from the Zaveri family has been in the jewellery business for three generations. Minawala has established itself as a high-end jewellery brand having three stores in Mumbai (Bandra, Santacruz and Heera Panna), one in New Delhi and another in Bengaluru. Shehzad Zaveri, Creative Director of Minawala, talks about the brand journey in an interview to Point-of-Purchase. Edited Excerpts: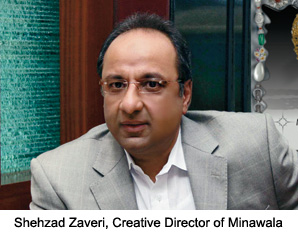 Share with us your journey so far as a retailing brand in Mumbai? When was Minawala launched?
Minawala set up its first high-end shop in 1993 at Heera Panna, Mumbai and today we have five retail showrooms. We have followed the legacy of helping women communicate through design.
You have recently launched your flagship store in Bandra which is split over two levels and has a roof top lounge area. What was the concept behind launching such a store? Who has designed the store?
The idea came from me. The exclusive roof top area is made especially for our patrons, for them to sit back and contemplate on the choice of jewellery while they relish the F&B.
How difficult was is to carve a niche in this luxury jewellery retailing industry? What are your USPs and value additions?
Creating a niche in the luxury jewellery retailing industry is always a challenge. The USP of Minawala is that different stores have different collections catering to different audiences and everything at our stores is conceptualised and crafted in-house. Each jewel is one of a kind and a signature design. No outsourced jewels are sold at Minawala.

What kind of shopper connective initiatives have you planned in terms of in-store promotions when it comes to a high-end brand like Minawala?
Presently we are on with the'Legacy Pricing' promotion at all our stores in India. Since Minawala has been known as a pioneer in introducing gemstone jewellery with diamonds in India, we planned to celebrate this by giving 10 year old pricing on all coloured stones and pearls to our patrons. This is a 60 day special privilege and is being promoted in stores this month.
What are your thoughts on the changing consumer behaviour when it comes to the purchase of traditional jewellery and are you seeing a consumer shift to modern brands from the old jeweller's family? What does it mean to you as a brand?
Consumers trust branded jewellers these days. It is always advisable to purchase your jewels from a trusted brand. Premium companies give you good quality at best price with required certificates. This is what making consumers shift from the old jewellers. For Minawala, we started with being family jewellers to over 500 families back then and with time moved on to become a multi-chain brand which stands for quality and trust, always.
Related Viewpoints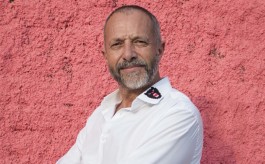 Executive Creative Director, Imagination
'Physical retail formats must be a seamless extension of the brand's omnichannel ecosystem'