"Most brands are eager to adopt green technologies but lack the information"
By Retail4Growth Bureau | June 09, 2022
The recent World Environment Day saw many announcements and promises being made by brands and retailers on green initiatives. But for eco-friendly practice to become a meaningful practical reality would need to include all aspects of the business. In retail that would include everything - from store operations and printed branding/signage/graphics to packaging and disposal/recycling of wastes, among others. This means the active participation of all stakeholders in the end-to end chain. Sam Patel, MD & CEO of Arrow Digital, shares his views on one aspect in this whole eco system -- sgreen printing, and what it means to get there.
You have been at the fore-front in terms of green printing technologies. What market trends do you see post Covid? Is there a setback to green focus due to the cost implications that acquired greater criticality in the aftermath of the pandemic?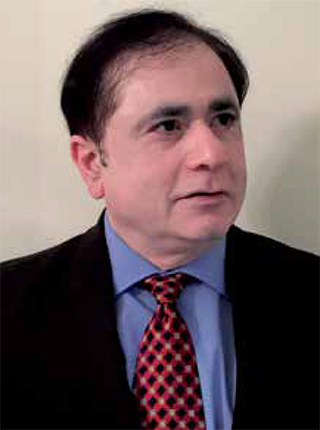 We have and will always be on the war front to promote Green Printing Technology. Green printing is an environmentally conscious way of producing printed materials while reducing the carbon footprint that it leaves. Most corporates and brands are eager to adopt green/sustainable technologies across the board but lack the information and want to ensure the brand value is not compromised at the same time. We are aggressively helping a lot of our customers with new green technologies in light of that so they can further help their customers simultaneously. In most cases, the supply logistics post-pandemic is more of an issue.
What are the other key challenges today for the industry to adopt green friendly practices?
The industry has to say no to plastics, PVC's and solvent printing, even if it is economical. Availability of materials and technology adaptation is still slow as this involves capex which in this market is also difficult.
How do you think all the space holders, especially, the clients/buyers can be persuaded to support green initiatives?
Green Printing shouldn't be a choice, it should be a compulsion. We need a revolutionary change to implement some of these standards. The Government is pushing for the same and have also in some cases given tax benefits to implement this. We need to have some education from the industry.
You have recently set up the Green themed Demo room. What are your plans in this regard?
Our entire Democenter is flooded with Green Printing Technology. We are a complete 360 degree Green technology provider. From printers to inks to materials, Arrow believes that Green Printing technology is the need of the day, not a choice or a product to promote. We continue to invest in developing green, sustainable media for digital printing/cutting applications that enhance the brand colors and overall brand awareness.
Any other thoughts you'd like to add in this context?
Green, sustainability, and more, are not just words but indeed the need of the hour. We need to start implementing, educating and work as an industry to help move this in the right direction for all involved.
Related Viewpoints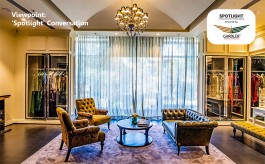 Creative Director, IIID
Is store lighting becoming more customer centric?