'Need of the hour: Stick to basics, adapt to new technology'
By Retail4Growth Team | May 05, 2021
Forevermark, the diamond brand from The De Beers Group, opened its first door a decade back and since then has been working in partnership with some of the best retailers across India. In an interaction with Retail4Growth, Amit Pratihari, Director Retail, Forevermark, shares his views on the exclusive boutique stores as business models, the scope for omnichannel in diamond retailing, consumption patterns and more…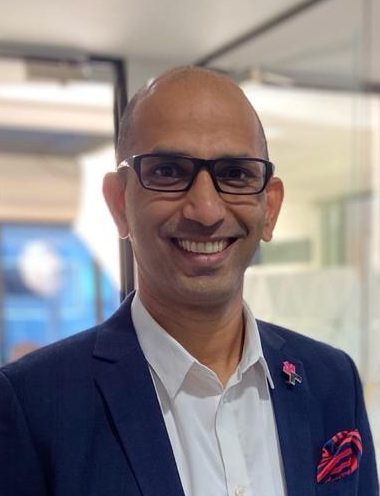 How exclusive boutique stores work as a business model in today's times, especially in this segment?
Forevermark diamonds has come up with an interesting idea to ensure that its customers receive a complete Forevermark one-stop retail experience at each of its nine boutique stores in India. At these stores, a customer receives expert advice on the diamonds they want to buy, they can learn about the diamond grading system, they can choose the carat weight or even find the perfect diamond cut for their piece of jewellery. We are not looking at a very large format store, we are looking at somewhere around 800/1000 sq. ft. store wherein we put together the whole concept of the brand and create a unique experience for the customers.
What scope do you see for omnichannel in this segment? Any expected trends?
Worldwide businesses & consumers are spending increasing amounts of time on digital mediums. The need of the hour is providing user friendly virtual experiences to engage your consumer. Having a space that is 24x7 live is extremely important for today's global consumer in the new normal.
As for India there has definitely been progress in the use of omnichannel, but as a country we have a long way to go. This is mainly because 87% of the consumers in India like to go to a trusted jeweller and experience the product they are purchasing.
In the current pandemic we have seen a shift in consumers adapting to an online mode of purchase for luxury category. But when it comes to the high-end pieces, they want to visit the store for consultation and purchase. Trends and research show that a consumer sees a category online 6 times before visiting the store. For Forevermark, ecommerce is the way forward for us and we are investing time and energy in creating our consumer-based platform to encourage sales online.
How do you leverage technology in the current scenario?
Forevermark as a brand has always adapted to situations with technology being a major factor, even before the pandemic. We have a few amazing concepts like gamification (integrating innovative games within the store), The Tribute Kiosk which allows the consumer to digitally try on the ring stack before purchase, virtual try-ons, home services, digitally calling the store through Facebook and Instagram ads. Surely ecommerce is the way forward for us and we are investing time and energy in creating our consumer-based platform to encourage sales online.
Also, our main focus in the current times is when we launch a new product in the market, we provide virtual try-ons to our customers, wherein they use a QR code to view the product and virtually try them on.
Apart from technology we also provide them with online certification, that shows them about the grading report for further guarantee during the current times while they purchase the jewellery.
In the physical space, what is your approach to store design, visual merchandising etc.? Moving forward, do you see the approach to/investments in these aspects changing?
Retail is all about detail, all our stores have a similar look and feel. The brand colours are represented in across our VM. Forevermark does a great amount of investment in store designing, keeping the right colour palette, how the brand needs to be represented to the consumers, along with our display galleries and merchandising which is done with a lot of conceptualizing and sticking to the global way of presenting our brand.
However, we do take subtle local adaptation to celebrate the general festive times, but more or less our main focus is on how the customer will react to product in the store.
What is your projection for the retail business in the coming FY, given the impact of Covid, especially the 2nd wave?
The first quarter of 2021 has been exceptionally well, where we witnessed a double-digit growth. We feel, rest assured, once things open up, sales will be back to normal. These times are difficult, but we will see a bounce back in this category very soon.
Do you see greater potential in tier 2-3 markets?
Forevermark has always seen great aspirational levels in tier 2-3 markets, and we have witnessed a huge amount of consumption patters from these markets. Consumers tend to purchase from well-known brands, and we are lucky to be present in these markets and be available through our retail partners and exclusive boutique stores.
What are your plans for 2021? Any expansion plans or upcoming associations?
In the current times we want to stick to the basics, along with adapting to changing technology and moving towards ecommerce, as it is the need of the hour. We are also investing in developing exclusive stores and brand corners for greater consumer experience with interactive technology.
We are also closely working with our retail partners to curate some unique and exclusive product lines that would appeal to our end consumers in their markets, which can also be sold digitally on the ecommerce platforms. The teams are also investing time in staff training which is one of our major focus during these times.
Related Viewpoints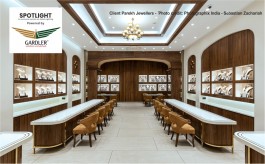 Principal Designer, Shravan Design Company
'Lighting impacts how merchandise is presented to customers'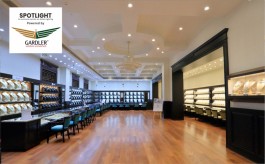 Head Designer, Ahanas Design For Space
'We look for sound technical knowledge in our lighting partners'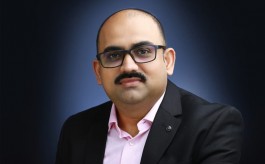 CEO & CFO, Smollan India
'Adapting to tech advancements is imperative for competitive edge'