Need to build 'consumable' technology solutions for kirana stores : Prem Kumar, CEO, Snapbizz
By Retail4Growth Team | December 15, 2020
Among the industries most disrupted by technological breakthroughs, retail stands out as one of the more successful sectors, especially in the domain of kirana stores. A good example for this is Snapbizz, the Bengaluru-based firm that has transformed numerous kirana stores into 'virtual supermarkets' with its Android/Windows-based cloud platform solutions.

In a special interaction with Retail4Growth, Prem Kumar, CEO of Snapbizz talks about the changing role of technology solution providers and how kirana stores emerged as heroes during difficult times.
You have a network of 10,000+ Kirana stores across 7 major cities across India. How challenging has it been to get them on board? What were the key challenges?
Some of the difficulties that we faced when we started the business was to acquire the first set of retailers in each town (after which the scale-up in that town happens very fast due to network effect). Few years back, we faced setback/disruptions in the market due to the demonization and also the GST national rollout which slowed us down. Fortunately, this ended up being good tailwinds for us thereafter which enabled us to strengthen our store network.
In the past few months, since the March lockdown, we have had significant traction for our solutions from the kirana store owners who have now realised the need for a technology solution for their stores to tackle Covid-19 era challenges (change in consumer behaviour, need for social distancing, supply-side optimisation etc.).
The last 120 days has been an extremely rewarding for us as we have seen our technology solutions enable retailers overcome some of the Covid-19 related challenges. The current situation has also significantly mitigated the inertia to adopt tech solutions and has transformed our solutions into a "must-to-have" solution rather than a "good-to-have" solution for the store. What has been most rewarding is that we could earn the trust of the retailers, helped them to address their business challenges and improve store profitability.
Having achieved excellence in product-market fit, we have two major challenges – (a) building brand awareness for the solutions and (b) building a strong distribution network. While we have been operating in 7 major cities in the past few years where our current distribution network caters to just these cities, we are getting interest from smaller towns from all over India. Therefore our challenge now is to build a robust distribution network so that can cater to over 200 cities/towns all over India.
What are the most critical areas where technology solution providers like yourself play a key role for Kirana owners?
We have developed a unique technology solution for Kirana stores that transforms it into a smart store with the help of a few plug-and-play options. Our solutions enable the store owners to leverage their strengths (proximity/ convenience, personal touch, assortment) to gain a competitive edge and improve profitability.
Our "money-making machine" enables them to
(a) manage and optimise store operations
(b) take the store online instantly
(c) create virtual merchandising space inside the store
(d) engage with their consumers outside the store
(e) get promotions/discounts from brands/suppliers and
(f) cloud-connect them to all the FMCG eco-system stakeholders such as brands, wholesalers, distributors, research agencies, e-commerce players and financial service players
We like to be perceived as the brother of kirana store owner who is sitting inside the store and helping in acquire new customers, sell more to the current customers and optimise the supply-side relationship for the supply of goods and services
The retail industry in India is undergoing major shifts currently, not only because of Covid but also because of what's happening on account of moves made by retail giants like Reliance Retail and retail MNCs like Amazon and Walmart. In the midst of all these how do you see the role of retail technology companies like yourself evolving?
Grocery, unlike other categories, is driven by fulfilment rather than by discovery - most of it being fulfilled by kirana stores (Kirana stores accounts for 90% of Grocery trade). Therefore, it had seen significant investment in supply chain/distribution by large MNCs for the last 25 years.
However, the kirana store owners now realise that they need technology to:
(a) Take their store online (due to more customer preferring to shop online these days)
(b) Service their customer better (improve customer experience)
(c) Streamline store operations
(d) Obtain customer/store insights based on data
(e) Get connected with the FMCG ecosystem
Therefore, the willingness to adopt technology by these retailers is the highest currently. The kirana store owners do not look for a technology solution but look for a comprehensive solution that will solve multiple problems for them. E.g. one solution for easy billing, credit management, inventory management etc. They look for solutions that are affordable and easy-to-use. Having said that, the challenge for retail technology companies is to create a 'consumable' technology solutions that can be used widely by the retailers – technology that will solve actual retailer issues such as multiple work-flows, billing loose items, billing at peak hours etc. The solution has to be extraordinarily simple to use for the retailer while, below the hood, it is built on cutting edge technology with state-of-the-art architectural design principles. Therefore the retail technology companies will have to constantly evolve and innovate to create new solutions for different kirana store segments if they want their solutions to be widely adopted by them.
With the entry of more and more retail technology companies, do you see the retail eco system changing with greater collaborations such as those between store display/POP/merchandising/fixture/packaging solution providers and that of technology solution providers like yourself?
Yes, we are seeing interesting developments with regards to the disruptions/innovations that is being adopted by these solution providers by using technology.
With drastic changes happening within the retail industry in the past few months due to Covid-19, we are seeing massive changes in the way Brands and Stores engage with the customers. For eg.
(a) Merchandising / POP activity being shifted from shelves to the customer's phones via apps
(b) Packaging objective being shifted from pre-sales/attracting customers to being functional (packaging texture, easy-to-use, easy-to-open, durability etc.)
(c) Contextual customer engagement by leveraging on data based on customer-buying behaviour (Eg. If I buy a box of green tea, I will get a discount coupon for digestive biscuits via SMS)
Therefore, we will see much greater collaboration between these solution providers and retail technology players to drive these innovations further.
Going further what are your plans in the retail space?
Over the past few years, we have changed the business of the retailers and enabled them to improve profitability with our solutions. Going further, we are trying to holistically change their lives by bringing in financial services, value-added services, driving women empowerment (empowering women to run family-run kirana stores) and integrating them with the FCMG ecosystem to capture value from the ecosystem.
We are now developing new products and segmenting them on the basis of usage by a small and a large store as the pain-points of each segment are very different. .Eg. Large store owner wants a solution that can enable him to run promotions, manage inventory efficiently, engage with customers etc. whereas a small store owner wants a solution that can ensure steady supply of goods and money (financial products/loans)
We are a platform of 10,000 stores that collectively do a business of $1 Billion/year GMV. We aim to build a network of 2,00,000 stores in the next couple of years and become a $15 billion platform. We plan to work closely with over 200 brands, a large number of distributors/wholesalers, major e-commerce and financial services players.
What is your projection for the General Trade Retail market in India?
There are over 3 million kirana stores (that contribute to 80% of Grocery GMV) across India that are waiting to digitised in the next few years. We will see rapid digitisation of these stores over the next few years.
We are going to witness a new era – Retail 4.0 where we will see the creation of new networks of stores which will be driven/bonded by technology. These store networks will start collaborating with various big business houses / FMCG Brands both on demand-side operations and supply side operations. This form of collaboration is very similar to the Amul's White Revolution which saw a formation of a massive network containing dairy farmers that does profitable business with large players.
Do you see investments in technologies by retailers and FMCG brands going up? Where do you see the maximum investments happening?
Yes, we will see significant investment in technologies by retailers and FMCG brands in the near-future. The retailers will significantly invest in technologies that has a focus on consumer engagement and customer experience whereas the FMCG brands will invest in technology solutions that encompasses supply chain, data science and contextual consumer engagement
Related Viewpoints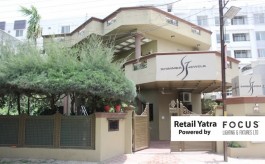 Shimmer Jewels
'Central India is a market with lot of potential'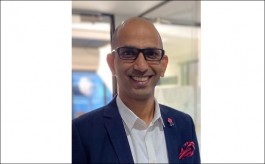 Director - Retail , Forevermark
'Need of the hour: Stick to basics, adapt to new technology'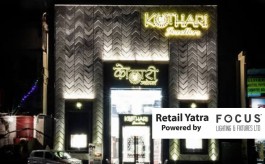 Owner, Kothari Jewellers
'Looking for high quality retail solutions to maintain brand opulence'