New Normal: Businesses going Omnichannel to have an edge
By Retail4Growth Team | May 14, 2020
Ravi Saxena, MD, Wonderchef feels Retail brands with omni-channel network will have an advantage over the traditional counterparts in the post covid age. Here's why..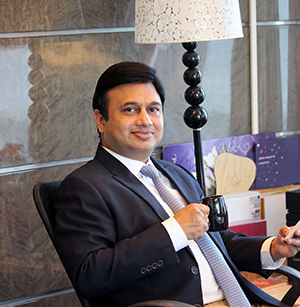 Marketing strategies have changed with technical advancements, and so have consumers' expectations. Retailers have gradually moved away from single-channel traditional marketing to omnichannel marketing, which serves as an integrated model creating a connected shopping experience.
A customer-focused approach for the marketing of multi-channel retailing, omnichannel retail is a powerful strategy for improving customer experience, business, sales and loyalty. Through omni-channel marketing, both, consumers, as well as salespersons, can enjoy an optimally functional range of sales capabilities, thus, providing the best online consumer experience.
Earlier it was expected that the impact of deadly pandemic spread will be short-lived but with new studies coming up almost every day it seems to have a long term impact across the segment and across the economies. However, we can say that if this pandemic spread would leave a big dent on the economy, it would bring in lot of opportunities too.
Omni-channel retail is expected to pick-up the post-COVID period as the consumers will look for options where they can get maximum under one single roof.
How the omnichannel marketing strategy would benefit post-COVID?
Apart from having a deeper reach to the audience and much greater visibility to inventory, the omnichannel model comes with numerous advantages like having a better understanding of the consumer journey, personalized shopping experience for consumers, an increase in sales, better and improved customer service and real-time monitoring of the inventories.
1. Better Understanding of Consumer Behavior:
Omnichannel helps in understanding the preferences of the consumers in a better way, which gives a deeper insight into consumer behavior. With a better understanding of consumer behavior, the brands can leverage the right promotion activities at the right time, thus utilizing precious marketing budgets more optimally.
2. Personalized Shopping Experience for Consumers:
Understanding consumer behavior is one of the key driving forces of creating a more personalized shopping experience. Coupling omnichannel strategy with analytics can predict what consumer wants to buy, and in what style, color, and size. This can help in creating a truly personalized experience.
3. Increase in Sales:
Various studies have shown that sales have increased through an omnichannel model. In a study by McKinsey Research and Harvard Business Review, it was stated: "omni-channel retail customers tended to spend an average of 4 percent more on every shopping occasion in-store."
Moreover, when it came to online shopping, perhaps due to the convenience and comfort, they spent 10% more than single-channel counterparts.
4. Better and Improved Customer Service:
While single-channel retailers are restricted to exactly that – well, a single channel; omni-channel retail can extend its services via multiple avenues, which enables more precise focus on a wider set of audiences. Chatbots help with round-the-clock service, which means customers are tended to at all hours of the day at their own convenience. The omni-channel customers demonstrate a higher retention rate. Furthermore, while old models are restricted to a single stream of data, omni-channel produces big data, thereby helping to enable ever-deeper sights into consumer behaviour.
5. Real-time Monitoring of Inventories:
Omni-channel strategies require the data to be centralized to be able to serve all channels in real-time. For this reason, companies do invest in systems that enable them to view a report of their inventory at a single place.
The omni-channel model is all about making sure customers are provided the best shopping experience, which in turn increases the chance of them returning for shopping. It is centered on the idea of creating a seamless shopping journey all the way through from discovery to purchase.
From mobile, web, social, and brick-and-mortar, there is a multitude of ways to reach out to the target audience. In this constantly evolving landscape, firms who understand how to leverage the data points and insights from each retail channel are the ones who win. Those who open themselves up to the changing new world can stay ahead. The power of new technologies such as AI and machine learning for more accurate predictions for retailers is not an esoteric option anymore. It's a necessity to keep the business growing and profitable.
Today, omni-channel is the way to go. It merges the physical and the digital as one, gives more access for consumers to shop and helps in increasing customer engagement.
Related Viewpoints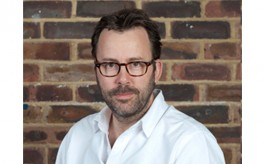 Associate Director (Design), rpa:group
'Technology is still a tool and requires a skilled eye to apply it for best effect'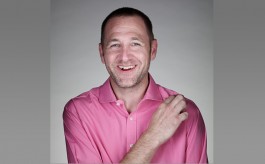 Founder and Creative Director, Quinine
Some great examples of sustainable retail practices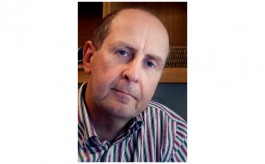 Founder - VM-Unleashed Ltd.
The future of retail spaces is a balance of technology & people