New Technology for Richer Festive Experiences
By Dipanjan Mukherjee | January 23, 2017
For over a century retailers have used large scale, festive window displays to attract consumers and differentiate themselves versus their competition. While the principle still remains the same, execution is evolving as technology begins to play a more prominent role, adding a new dimension to customer experience.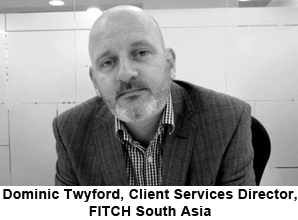 The Christmas period sees stores all over the world create specialised festive window displays for the holiday period. The tradition goes back to the late 1800's when the likes of Macy's and other large-scale US department stores began to create bespoke displays for Christmas.

New breakthroughs in store design like plate glass windows and improvements to lighting meant that retailers could turn their shop fronts into 24-hour billboards. These developments took place right around the time when Christmas was becoming a major retailing season, moving from a religious celebration, to a sales opportunity for consumer and retail brands.
To Read The Full Story, SUBSCRIBE JANUARY 2017 ISSUE OF VM&RD MAGAZINE.