Niche – Linking Shoppers To Brands Since 22 Years
By VJ Media Bureau | September 20, 2018
Niche Business Promotions Pvt Ltd has been operating in the POP space for the last 22 years. Started by TK Jayakrishnan, Managing Director and Ranesh Raghwan, Director, Niche Business Promotions Pvt Ltd in December 1996, the organisation has been consistently connecting shoppers and brands through a plethora of retail elements manufactured by them. Point-of-Purchase chats up with Jayakrishnan and Ranesh to know more about their core competencies and challenges.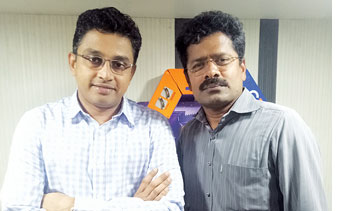 What would you describe as your USP?
Our core competency is that we are a strong channel, an effective link that connects the shoppers to brands at the retail arena. We develop products and retail elements based on a deep understanding of the industry the brand belongs to and the requirement of the client. We close the loop at the last mile and push the envelope on sales
You have an extensive in-house set up for metal and plastic manufacturing unlike for other materials where you have a network of associates.
We don't believe in cultivating every capability in-house; it becomes too big an elephant to maintain. We simply focus on our forte, i.e. metal and plastic and the rest from sun-board, acrylic to any and every material we have an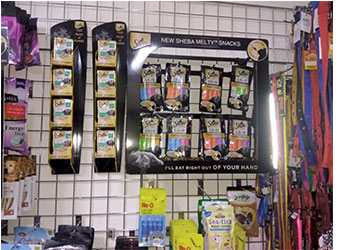 able associate to service clients. In terms of infrastructure, Niche is spread across 10,000 sq ft of space and we have an additional warehouse facility and a team of about 50 people.
What are the categories you extensively focus on?
Pet Care is our dominant space. We work with every leading brand in this space, be it Pedigree, Royal Canin, Whiskers, and more. This category is aggressively growing in India, and we see a chain of stores coming up exclusively for Pet Care. Besides, we also have experience in servicing Automobiles and FMCG.
Having spent a good two decades in the industry, you have witnessed the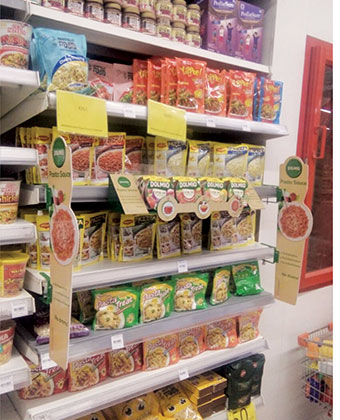 POP industry evolving!
Technology is torch bearer today. It is gradually finding its way into the industry and the elements that go out there live in the retail space. What is also tied to this technology revolution is the need for going green. MNCs are gearing up to go green aggressively and the government policies are also being formulated to factor in environment. India being a diverse market, the adoption of technology and going green is happening at different levels across geographies and markets.
Please elaborate on some of the current trends in the industry.
In terms of material, Paper is picking up and in my view Plastic will remain. And in fact we have a differentiated view on plastic; it can be re-cycled. Because the reuse of plastic is limitless, we can always take the existing installed FSUs and revamp them into a new product and varieties. What we need is a system wherein the brands take an initiative and trust us and set up a system that enables POP manufacturers like us to avail and revoke the installed material after its purpose is served. We can then re-work and re-use the same to create something new. This will be both environmental friendly and pocket friendly. Some of us, i.e. POP manufacturers are in serious discussions to have a system like this but often find ourselves at a dead-end on the aspect of how to actively engage brand i.e. our clients into this.
Throw some light on the challenges you face.
The omnipresent inflation, need for skilled installation teams to execute technology embedded elements and finally the need to design elements right from the conception phase that are completely collapsible and easy to put-in-transit are some of the constant challenges we grapple with. But Niche constantly keeps itself ahead on these fronts. The road-map Niche sets forth is to remain updated, ahead of the learning curve and thus service clients with the best of our abilities.
Related Viewpoints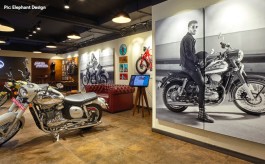 Co-Founder & Director, Elephant Design
'Designers have to take responsibility of making the store meet business objectives'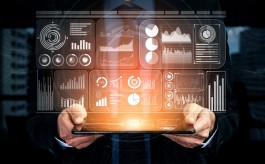 Angel Investor & Business Strategist
'Marketers need to stitch the missing link between data and business value'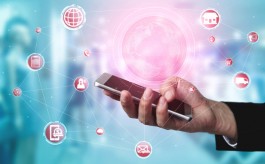 CEO, Ace Turtle
How omnichannel empowers brands in troubled times