'North East shoppers know their brands'
By Smita Sinha | November 21, 2019
Deepak Yadav, Head of Business Development, Shoppers Stop, shares some insights about the Northeast market and their retail strategy for smaller towns.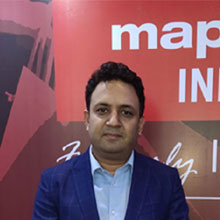 Having entered the North East, can you share the experience? Any plans expansion plans in that area?
We have been present in the East market and in the last 10 decades we found that Kolkata is one market which is not affected by share market or the economy and people are into buying. So the city was the stepping stone into the East. Later we found that there is a synergy in the East and the North East (NE) market largely because the population there is very well educated, are into leisure, sports, music etc, have a good fashion sense, spend a lot on dressing and fashion, are well-travelled and know their brands. Having done a thorough research of the market we decided to enter the North East. It's been over 6 months that we have opened our store in Guwahati and the response I am seeing is as good as it is in metro cities. Our Mac store in North east is as good as any other store. Also, NE cities are very disciplined in terms of shopping habits and at the same time are open to experiments. Our key categories in Guwahati store are accessories, beauty, watches, jewellery, sunglasses, footwear. We initially opened a very basic store in Guwahati and realised that the customer thought process there is very different, which made us do the Bobby Brown and Mac stores overnight as an experiment. So far our experience in the NE market has been very good and because of that, we are thinking of opening more stores in cities like Shillong, Agartala, Gangtok and Darjeeling and one more store in Guwahati. The current store in Guwahati is one of the best performing stores after the Kolkata store.
What's the store format you prefer for the North East market? Do you follow the same design and VM strategy in the North East as followed in the metros in other regions?
I can't think of opening a larger format stores going by the demographics of North East. If a city is small I cannot think of opening a 30,000 sqft store there. So the North East market our stores will vary from 15,000 to 20,000 sqft and will have the best of brands under one roof in a compressed version. Plus, the North East people are heavy on social media and so we have to ensure that the products they are seeing online are available at the stores.
Our basic objective of a store design is experiential based design which is more convenient to customers. We are also focusing a lot on technology. We are working on endless aisles, digital billing, self-checkout, etc., which will be integrated into our design. Today our design brief is to make our store simpler, more accessible and technology enabled. In future all our compressed stores will be technology enabled. So for example, if a customer is not able to find a particular bag in the store, he can check on our iPad or online website and we will be able to deliver that at her doorsteps or she can click and collect the next day.
Read the full interview in the November 2019 edition of VM&RD magazine.
Related Viewpoints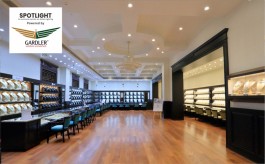 Head Designer, Ahanas Design For Space
'We look for sound technical knowledge in our lighting partners'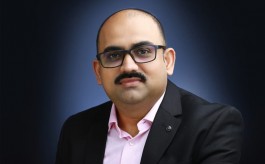 CEO & CFO, Smollan India
'Adapting to tech advancements is imperative for competitive edge'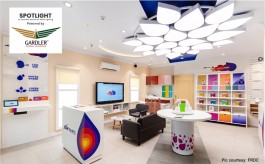 Managing Director, FRDC
'Prefer lighting partners who invest in their own products': Sanjay Agarwal, Architect & Store Designer