Not just a NATION, A New DestiNATION!
By Brand Guru | October 09, 2017
India is the most attractive New Destination for Global Retailers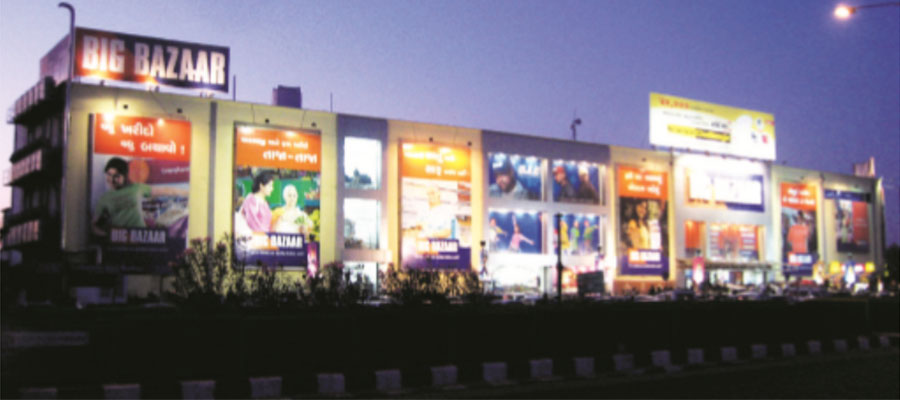 India is not just a great Retail NATION, it is the New Retail DestiNATION. India has gained a huge consumption appetite and its shoppers throng retailers, malls and chain stores to satiate their hunger for shopping and purchasing various merchandise. There is an explosion of consumption in the last few years in India.
Thus, India has seen a boom in retailing and a huge jump in the growth of Global Retailer participation. In India there are 8100 towns. India has 6,50,000 villages. India has currently 7.6% GDP growth. India has 1.3 Billion shoppers. India is not just a great Nation, it is the New Retail Destination. There are Retailers in the Fashion Category, Retailers in Food and Grocery category, Retailers in Luxury category, Retailers in Health and Beauty category, Retailers in Home and Lifestyle category, Retailers in Consumer Durables category, Retailers in Leisure and Brand category, Retailers in Health and Beauty category, Retailers in luggage category, Retailers in Food Service category, Retailers in the value category and many more. From USD 600 Billion, the Retail Industry is expected to grow to USD 950 Billion by 2018. It is one of the fastest growing retail markets in the world.
Not only is the consumption driving it but it is creating umpteen employment opportunities for the youth of the country who also double up as consumers. Global retail brands have made their presence felt in a significant manner in the last few years in India. More brands are pouring in. Brands already existing are expanding their footprint. Global retailers like Marks & Spencer, Zara have been there for some time and new ones have just started opening shop like H&M. For the world, now, India is not just a great Retail NATION, it is the New Retail DestiNATION.
India is not just a great Retail NATION, it is a Retail CombiNATION. It is a combination of Modern Retail and General Retail. Modern Retail is growing fast and is contributing only 8%, versus General Trade contributing 92%. But the proportion of Modern Retail will increase over the next few years. It is a combination of the traditional shopper and the modern shopper. It is a combination of shoppers who like to physically rub shoulders and jostle in the mad rush in the Bazaar and on the other hand the sophisticated shopper who figuratively rubs shoulders with the high and mighty in a spacious upscale ambience. It is a combination of the perspirational shopper and the aspirational shopper, opening up opportunities for upscale luxury stores as well as at the lower end, discount stores. It is a combination of vegetarian and non-vegetarian segments. It is a combination of ethnic wear and western wear. It is a combination of urban consumers and rural consumers. It is a combination of shoppers from posh localities and shoppers from slums.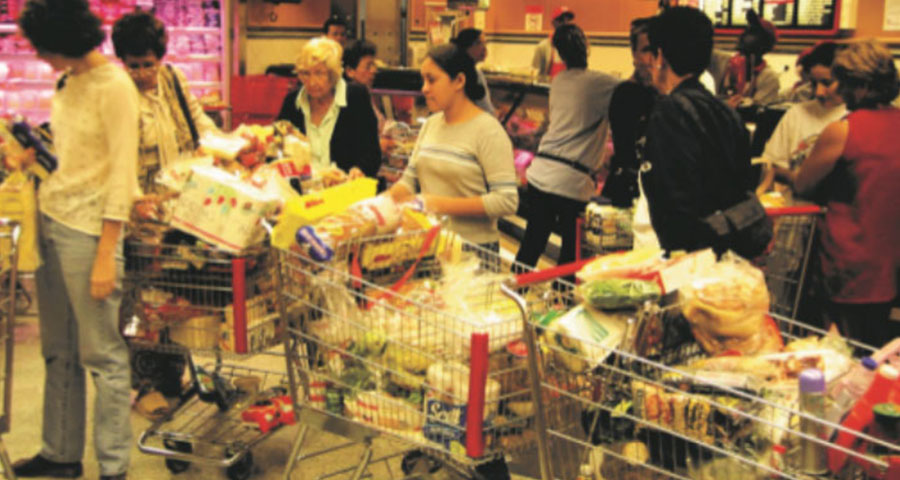 India is not just a great Retail NATION, it is a Retail CombiNATION. India is not just a great NATION, it has great Retail ImagiNATION. There are new formats being brought into India. By use of the retail chain's Imagination, the adaptation in India is taking place, by global retailers. Earlier all car showrooms used to be closed on Sundays. That is 52 days out of 365 days, the showrooms were closed. Now they are open, all across the year. It is important to note the Imagination used by Car Retailers, led to this. Earlier Indians had very little money and lots of time. Today Indians have lots of money, very little time. Thus keeping car showrooms closed on Sundays, the day consumers have time, was silly. Mc Donalds has started home delivery in India. By use of Imagination and adaptation that Indians want home delivery, there is a great appreciation by Indian consumers. Many international food chain restaurants have started 100% vegetarian restaurants in certain locations in India, using their Imagination to serve consumers as per their choice. Dominos, Subway, KFC, Mc Donalds and Starbucks are expanding rapidly in India using their Imagination and adaptation. The Indian chain of Chinese Restaurants, Mainland China and the Indian chain of Gujarati Thali restaurants 'Rajdhani' have grown very fast. Creativity is an important element for development of global retailers in India. Using imaginative and interesting brand marketing and distribution strategies, global retailers have been able to create a good retail market for themselves.
Reebok, Nike, Adidas have moved well across the country in merchandising, display and promotions. Brands like LaCoste have been able to emerge as favourites amongst the younger generation. MontBlanc, Burberry and SheiSheido in various categories have been able to make a mark. Speedo has started using vantage locations to increase its presence and visibility. India is not just a Retail NATION, it needs great Retail ImagiNATION, and that's where the opportunity lies for global retailers.
India is not just a Retail NATION, it avoids Retail ProcrastiNATION. The speed at which the Indian retail market is growing is phenomenal. In a recent study, the retail franchise business is set to grow by 281% over 2 years. In fact, the fastest opening of outlets in a single first year by Starbucks, was in India, beating Japan's record. The speed of reforms is also happening very fast from the Government's side. There is no delay now. In fact, the recent recommendation of having retail outlets being kept open 365 days for 24 hours, if the brand owner desires, is a welcome move. Now it is upto the individual states to implement it. The speed at which Dominos, with over 1000 outlets in India has expanded is amazing. The speed at which CCD, a coffee chain, with over 1500 outlets has expanded is great. The speed at which Monginis, an Indian cake shop chain with over 800 outlets, has expanded, is praise worthy. There is no delay now. The direction is right. The speed is fast, the retail market in India is expanding quickly with no delay, no Procrastination.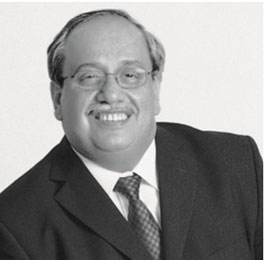 India is not just a great Retail NATION, it is also not a Retail HalluciNATION, it is Real. Retailing in India is not a Hallucination, it is not something which is a myth. The growth of retailing can be seen around us. Ceramic Retailers, Plywood Retailers, Hardware stores are coming up with big facilities. It is not something which is unreal, it is real. So we need to dip into that. It can happen through General Trade, Retailers or it can happen through Modern Trade. India is a Retail Nation, not a Hallucination The imminent launch of IKEA is real. The success of Arrow is real. The global retailing revolution of MBOs (Multi Brand Outlets) and EBOs (Exclusive Brand Outlets) is real. The spread of malls and retail stores in metros and small towns is real. Global retailers can have a look at the expansion of Indian retail chains and believe that it is real. The examples are plenty - Big Bazaar, Reliance, More, Tanishq, Star Bazaar, Crossword, Hypercity, Shoppers Stop, Globus, Landmark, Spencers, Pantaloons, Allen Solly and many many more. They are all real. In India retailing is real, not a HalluciNATION.
India is not just a Retail NATION, it has plenty of Retail LamiNATION. Lamination is a technique of manufacturing a material in multiple layers, so that the composite material achieves improved strength, stability, sound insulation and appearance. Similarly, in India, retailing has multiple layers so that the retail chain achieves improved strength, stability and appearance. India is not just a Nation, it has plenty of LamiNation. There are many layers, for eg, in FMCG, a company sells to distributors, distributors to retailers and retailers to consumers. In home and building materials, in food and many other categories, there is an aspect of Distributor, retailer and consumer. Why is there Lamination? India has 8100 towns, it cannot happen through direct selling. From the point of view of franchising, it has layers like Master franchise and Local franchise. Even Jumbo King has that. Then in places like Shoppers Stop there is a layering of 'shop in shop'. It happens in jewellery and cosmetics also. There could be layers in indirect distribution, layers in Modern Trade, layers in Franchising. We must participate in all.
India is not just a Retail NATION, rarely it witnesses Retail TermiNATION. Finally, you need to have a network, because one of the key things for a brand to grow is availability. When there is a situation of availability then you have a network and an agreement. There could be a distributor agreement, Modern Trade agreement, Franchise agreement. Generally, in India as a retail nation, very rarely there is a Termination. People are loyal, they stay with you in the retail sector on a long term basis. That helps the growth of the company and the Brand. Longevity is important in retailing. Instead of termination, there will be regular renewal and generations work with the brand and company. We don't want Termination but longevity. Then the selection of distributor, retailer, franchise has to be appropriate, therefore it needs a system to follow the appointment. Retailers like to have a long term relationship. Just like consumers like to have a long term relationship with Retailers. Thus, continuation and not termination is the order of the day in retailing in India.
Traction and Attraction Thus, due to traction, there is a lot of attraction that the Indian Retail Market has for global retailers. India is growing and so will global retailers, if they participate in India. Afterall, India is not Just a Retail Nation, it is the new Retail Destination!
Related Viewpoints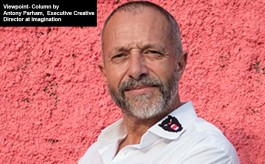 Executive Creative Director , Imagination London
How can brands capture the collective imagination in a world of continual disruption?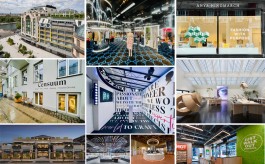 Retail Futurist and Owner-Founder , Echochamber
Top 10 unmissable global stores 2022 by Matthew Brown