Nykaa - LBB deal throws spotlight on discovery led consumer engagement
By Retail4Growth Bureau | August 12, 2022
Nykaa's recent announcement regarding the Board approval for acquisition of LBB, a millennial-focused lifestyle discovery platform, underscores Nykaa's belief in the power of rich and unique content to catalyse consumer engagement.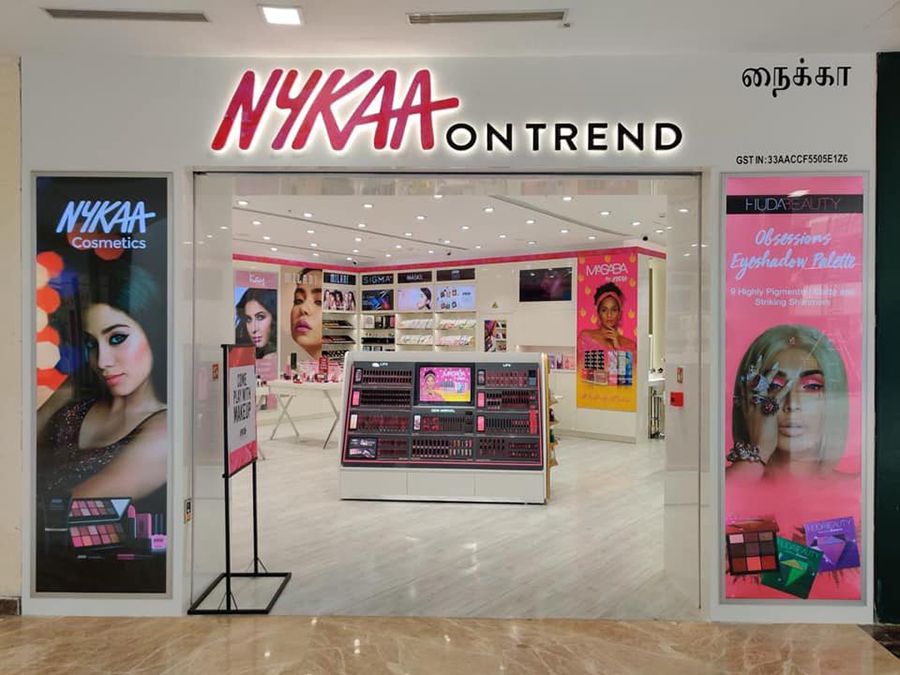 The dynamics of shopper marketing are changing like never before given the plethora of platforms available now for shoppers to explore, discover, and decide. And among other things, what ecommerce and social commerce have done, is to once again make sure consumer is the king but in ways that seamlessly blend serendipity driven discovery and brand positioning. This is where smart curation of brand stories and experiences comes into play. As branding expert Minter Dial writes in his website, "The future of retail is in discovery and the experience."
As a Forbes report citing findings of a Prosper Insights and Analytics survey says, "39% of consumers shopping on their phone said they are looking for a specific product in mind. While these consumers might go to a retailer's app or site with a specific goal, there is opportunity to expand cart size - and present products that a shopper didn't' realize they needed until they saw it."
The recent announcement of leading beauty, fashion, and lifestyle destination Nykaa about the Board approval for acquisition of LBB (Iluminar Media Pvt Ltd), a millennial-focused lifestyle discovery platform is a case in point.
The move apparently aligns with Nykaa's fundamental content-first approach to engaging with its loyal consumer base. "LBB's large, discerning user base, content creation capability, curation mindset, and relationship with emerging brands makes it an attractive content powerhouse. Their focus on fashion, home and beauty categories fits well with Nykaa's areas of strength," the company statement said.
As a multi-brand, omni-channel retailer offering endless aisles of authentic domestic and international brands, Nykaa has cosistently focused on a content-first approach, curation-led offering and discovery-led shopping experience. LBB's strengths in these very areas are seen as complementing Nykaa and Nykaa Fashion's vision to continually enrich their consumers' shopping journey. And the partnership is a testimony to the power of consumer engagement and the dynamics of new age retailing where the '2 Cs' - content and the consumer - are the kings!
Co-Founded by Suchita Salwan and Dhruv Mathur in 2015, LBB (Little Black Book) has evolved from a Tumblr-blog to a buzzing online, curated marketplace. LBB has built a brand and audience amongst India's urban millennials, reaching over 70 million users through their various channels. Their focus on audience engagement through content and discovery has made them a brand loved by their users and brand partners alike.
Nykaa spokesperson, Nihir Parikh said, "At Nykaa, we are committed to offering the best to our consumers and make their shopping experience delightful. We are excited about the strong synergies we share with LBB, because much like Nykaa, they have sharply focused on driving discovery and spotlighting promising homegrown brands across their channels since day one. We welcome their like-minded leadership into the Nykaa family and look forward to helping them scale, as together we better serve our audience base."
Suchita Salwan, Co-Founder and CEO, LBB said, "Through this partnership with Nykaa, we're excited to scale to even greater heights. Together, we want to drive value to Nykaa and LBB's shared goals to build discovery for India's emerging brands through content, community and a discovery-first approach. LBB's robust content creation capabilities and creator network will be leveraged within Nykaa's platforms to drive consumer engagement and retention, further scaling reach and engagement for our brand partners."