'Omni-channel will be a way of life in future'
By Smita Sinha | October 11, 2019
Neer Chauhan, Business Head, Speedo India, shares with Retail4Growth, the brand's retail expansion strategy and expansion plans.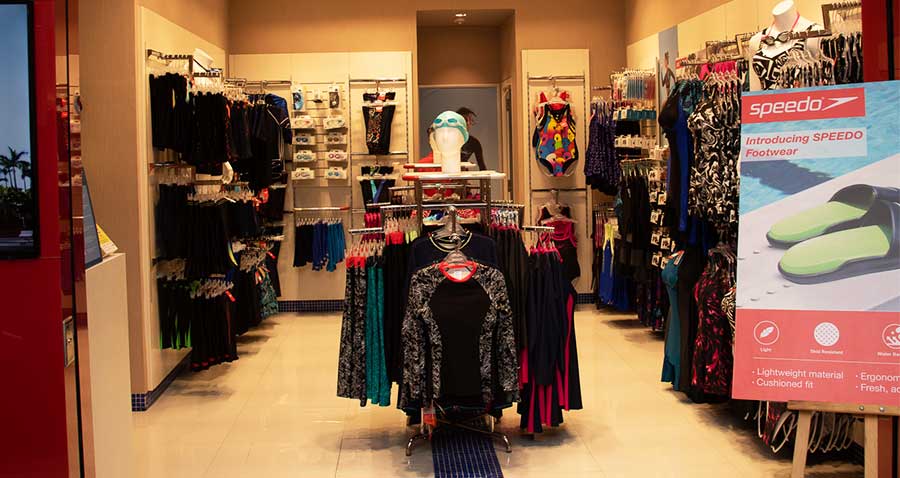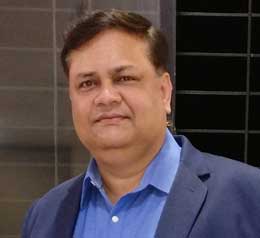 Leading swimwear brand Speedo has recently launched its 45th exclusive store in India and the 9th store in Bangalore. With this new store, Speedo India promises to strengthen the reach of the iconic brand in the city where the brand now has 8 stores. The brand currently has presence in over 170 countries all around the world. Neer Chauhan, Business Head, Speedo India shares more on their retail expansion strategy and expansion plan.
Tell us about your current retail footprint?
Our presence in India has spanned over a significant period of time by being the official licensee of the brand under Page Industries since 2011. We have continued to grow and reach a wide range of consumers ever since. Currently, we have 45 exclusive stores in 13 key cities across India. These include Mumbai, Delhi, Gurgaon, Noida, Pune, Bangalore, Chennai, Ahmedabad, Kolkata, Chandigarh, Hyderabad, Cochin and Jaipur.
What's the typical size of your outlets and what size really works for you?
In the formative years of our entry, the size of our store would be an average of around 600 sq.ft. As we witnessed the shifting needs of the consumer and their expectations along with the evolution of retail as an industry, we are in the process of opening stores with sizes between 250 sq.ft. and 300 sq.ft. This is shaping up to be the ideal size for a category like ours.
Tell us about your latest store development and retail design upgradation?
It is through an extensive form of research undertaken that our global counterpart Speedo International develops the store designs. The very same design is then percolated across the globe down to all our global stores which includes India as well. It is essential to note that we go through retail design upgradation once in 3 years across the globe enabling us to narrate the brand story, educate our customers on our collection and ultimately enable them to be immersed with the brand and its design.
What's the global presence of the brand like?
We are almost a veteran in the industry today having existed for over 90 years as a brand. Our presence in over 170 countries all around the world is through a broad range of stores both exclusive and multi-brand. Moreover, the digital presence of a brand plays a vital role today especially with growing online purchases. Hence we are available on e-commerce channels with the likes of Amazon.in and our much-owned e-commerce channel Speedo.in as well.
What are the key themes you keep in mind while designing the stores?
The essence of our brand and our stores across regions lies in the core focus of the themes - 'swimming pool' and 'water'. The world of retail is ever evolving, and our centralized global design team is constantly abreast about the latest trends across the global retail sector. From fabric world-firsts to iconic sporting moments, our journey to an international swimwear brand is rich in history and innovation. Hence it is important for the team to also be aware of the developments in sports especially the category of swimming. This is useful in helping us establish a specific retail design that is the essential showcase and physical touchpoint between the brand and customer.
How many more stores are in the pipeline? Do you have any omni-channel plans? Or are you planning new formats?
We already have 45 exclusive stores in the country and are constantly working towards adding more every year basis the demand and trends. While we do not follow any standard expansion plans, wherever we find the sport and activity of swimming coming up or trending, we take a call to expand. We focus on collecting as much data and research as we can on the ground, before we can expand to a market. As of now we have plans to open 3 more exclusive stores in the remaining months of 2019. While we are too young to delve into omnichannel, we have recently launched our very own e-commerce website speedo.in. No doubt omni-channel will be a way of life for us much like the other players in the retail segment in the near future.
Which locations will be preferred for store network expansion?
In India, we have invested considerably in exclusive outlets and are primarily targeting the tier-1 and tier-2 cities for our expansion plans.
How crucial are tier-2 and tier-3 cities for your brand?
Tier-2 markets are definitely important to us. We see high growth in non-metro cities fueled by the shift of consumer preferences, rising income levels, urbanization, digitization, increasing awareness and higher penetration of organized retail. With the growing need of being fit, we see lots of people taking swimming as a fitness activity and this is benefiting the brand.
Any kind of challenges you came across while working with store fit-out vendors and retail designers in India?
Since both our International and national retail and marketing teams are well versed with international standards with respect to design and quality, we do not face any major challenges as such. We have a stringent selection process and work with fixture / furniture manufacturers who get enlisted with us post a detailed audit that involves globally recognized retail inspection bodies and our global design teams.
For more updates, subscribe to retail4growth newsletter - Click here
Related Viewpoints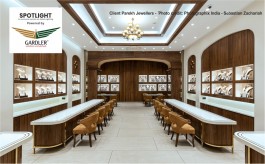 Principal Designer, Shravan Design Company
'Lighting impacts how merchandise is presented to customers'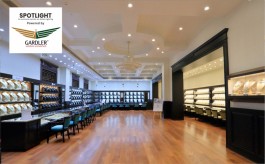 Head Designer, Ahanas Design For Space
'We look for sound technical knowledge in our lighting partners'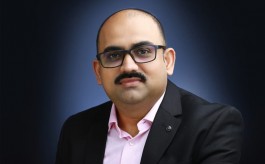 CEO & CFO, Smollan India
'Adapting to tech advancements is imperative for competitive edge'