On being the 'Foldable Pioneers' & creating tech integrated displays
By Retail4Growth Bureau | May 16, 2022
Soham Gujral, Innovator - Unidos Insta Print, talks to Retail4Growth about innovation in the POP/in-store display space, the need for tech integration, the company's focus on being the 'Foldable Pioneers' and more...Read on.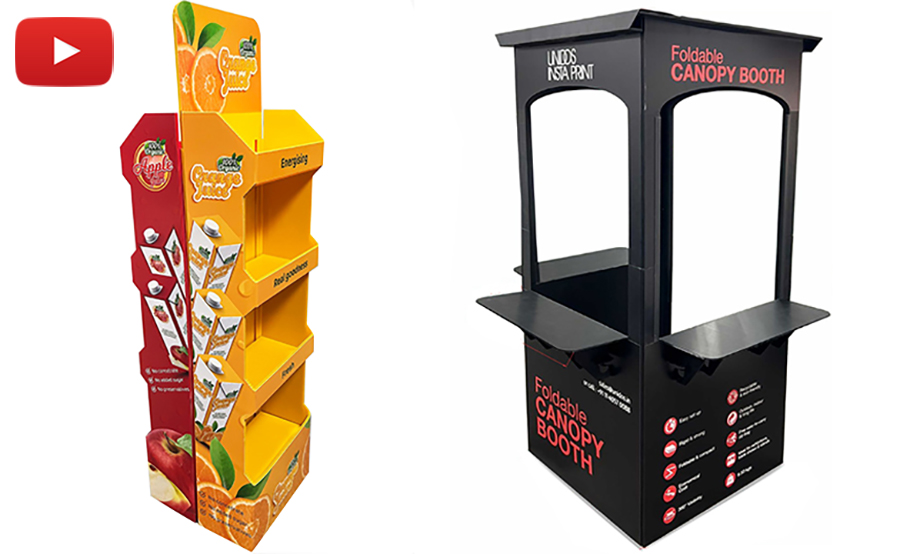 How does the post pandemic market look now for display/point of Purchase (POP) manufacturers and suppliers?
Market is looking very good now. The POS/POP industry focuses mainly on the FMCG sector and despite the slowdown, the FMCG segment was not so badly affected. Also, the need for offline retail will always exist. So that makes us fairly protected. In fact, I'd say the display market is doing very well and we are also growing.
You have recently developed some new display products. Can you tell us more about that?
Yes we have launched some new products, one of which is a display unit that goes completely in a flat sheet in a box. On opening the box, the display simply pops out and automatically becomes a floor standing unit (FSU), thus doing away with the need for any manual intervention for installation . It's called the Automatic Assembly Double Sided display and it has received a lot of good reviews. We have installed this at all GT/MT outlets across India. Brands really like this because it helps them save on logistics and installation costs. So we are now focused on these kind of innovations - on being the 'Foldabable Pioneers'.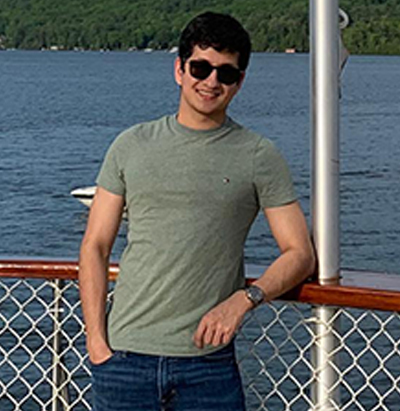 Were these innovations the result of pandemic induced time spent on ideation and R&D?
The pandemic definitely helped, it actually forced everyone to go to the drawing board and rethink how to remain relevant. All brands were in fact focused on cutting costs and these kind of products not only help cut costs, but also come with improved features, so for brands these are really very attractive.
Although offline retail is here to stay, there is definitely a greater thrust on e-commerce now among FMCG brands, isn't it? How does that impact the in-store display industry?
Of course e-commerce is a challenge and it particularly affected the traditional print industry. Many brands who used printed marketing materials like fliers and posters are now looking at digital marketing. So in that sense, yes, it is a challenge. But fortunately when it comes to in-store displays, there's still a big need for them in retail. So although there are many grocery apps, offline retail cannot be eradicated completely and as long as there is offline retail, the POP/POS industry will be there .
But do you think some amount of tech integration is the need of the hour as far as in- store displays are concerned?
Yes, definitely! Businesses are evolving everyday and we have to be prepared and adapt. So we are looking at integrating more technology in our products, be it in terms of analytics, QR cods, displays with sensors, or any other aspect. The idea is to generate in-store data analytics for bands and that is our medium to long term vision .
Can you elaborate on these tech integrated display products that you are focusing on?
We are toying with the idea of making our displays smart - integrating sensors, cameras, and other gadgets into them so that they can measure and analyse how customers are interacting with and relating to the brand products in store. A lot of data analytics and processing can happen at the shop level, and although there are many tools being developed in this area, there's nothing much that is happening at a granular level and that is what we are actively working on.
Any other plans in the pipeline?
We are setting up a new factory in Faridabad, as we felt we needed to expand capacity and and manpower to cater to new business requirements. So right now the focus is all on creating this new fun work space, besides adding tech features to our products.
Finally, how do you think the POP industry can grow further at this stage?
This is a very niche industry and having an industry body would be a good start. Also, there needs to be greater collaboration in this industry. We need healthy competition and if we come together as a tighter community, it will help all of us. Besides, there is also a need for greater investment in research and development. But not many want to spend the time and money in developing, because of worries over whether the returns will justify these spends. While that worry is justified, we still have to invest in order to remain relevant. In our company for example, we have created a fun work culture which is open and encourages ideation. So anybody can come up with a new idea can and develop it. This will help in attracting good talent, which is always a challenge.
Related Viewpoints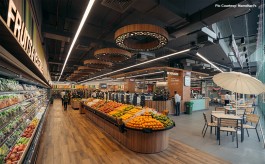 CEO, Namdhari's Group
Can retail bridge the gaps in organic food eco-system?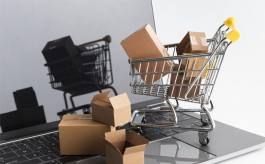 Co-founder & CEO, Ace Turtle
"A good omnichannel strategy will help redefine operations & deal with unforeseen challenges efficiently"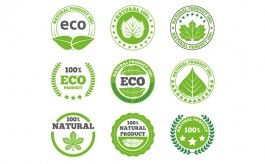 MD & CEO , Arrow Digital
"Most brands are eager to adopt green technologies but lack the information"