On the growth trajectory
By Nabamita Chatterjee | March 14, 2014
Rupa has been a national name in the innerwear category in the last few decades. Keeping pace with the emerging retail trends the brand has opened exclusive brand outlets' in Cuttack and Howrah in the East very recently. Point-of-Purchase chats up with K.B. Agarwal, M.D. Rupa & Co. Ltd to know more about the brand's new initiatives and their plans to cater to all the metros and tier I cities through the exclusive retail showroom format. Read on......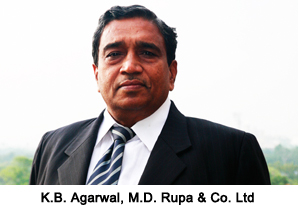 To begin with, can you share with us your journey so far of becoming a Pan-India name in this category? How challenging was it to carve out a niche especially in such a competitive market?
Till the mid-sixties, the hosiery industry in India was in a stage of complacency. A number of organized sectors and localized brands kept churning out mediocre products. Seeing an opportunity, we explored the possibilities and prospects of creating a brand that would revolutionize the hosiery market with quality that excels. With a mission to produce the best and provide comfort, the available products were upgraded and made more consumer-friendly. It was not long before that a new line of products was launched by the company under the brand name of Rupa. Buoyed by the success in the East, Rupa decided to take the brand national in 1975 and the year 1995 marked a new beginning when Rupa & Co. Ltd took over Binod Hosiery. This collective strength paved the way for Rupa to further enhance and strengthen its position and compete with national / global brands.
To cater to a niche market, it is always challenging, especially to identify those customers, market and position accordingly. Over this period, we have launched many products for all sections of societies and realized that our whole range should be present in one place, for the benefit of our reliable consumer base; hence the idea of Exclusive Brand Outlet (EBO) and after opening in Cuttack, we have received tremendous response, which has driven us to open the second outlet at Avani Mall in Howrah.
How would you define your USP and value additions? What is the basic retail design strategy followed by Rupa for the EBO's?
The USP of the brand has always been its value for-money products. For the premium brands, our USP lies in tapping the aspiration levels of the consumers in the niche segment. The main feature of our EBO is the availability of so many product lines under one roof. We have the largest number of SKU in industry and we innovate and launch new design regularly, which is our big strength. We are monitoring multinational/ global trend and adding retail design strategy periodically.
Do you target a specific segment of consumers or shoppers? Who is your typical shopper/consumer?
Rupa has launched a series of successful sub-brands & launched super premium products such as Macroman M Series, Macrowoman , Air Vest ,premium - Euro , Bumchums, Torrido ,Sub Premium - Front Line, Soft line , Kid Line, Foot line & Economy - Jon. Thus we have brands and products for all ages, catering to both male and female from all the sections of Society.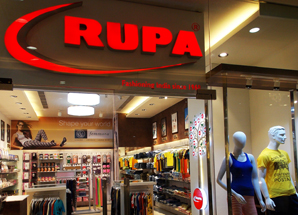 How much of your efforts towards capturing the shoppers happen at the store? Could you tell us about some of your in-store initiative plans such as displays, promos etc. How do you think these influence the shoppers?
In our opinion, placement of a brand for the target section of society and to bring the product within the reach of customer as a pre-sales activity is as important as merchandising of brands in stores to induce customer so that they get tempted to buy the product. This includes our visual merchandising plan as well, which is a key factor for any showroom. For our EBO's this includes factors like store layout, product merchandising, window display, props, lighting, price point, posters and graphics, interiors of stores and how we visually organise these elements properly in the store and rotate these elements within the retail space to give the consumer a fresh look every time he/she enter the showroom. We focus more on displaying our entire brands in such a manner that it will be easy for our customer to choose what they want. We are also planning for all pre-sales activities to meet customer expectations like making back-end stock strong enough to replenish SKU with minimum lead time and merchandising of brands as per lay out and highlighting on seasonal promotion to attract more customers.
Any new trends that you are seeing in terms of consumer behaviour/buying pattern? What does this mean to you as a brand/retailer?
We definitely see a change due to rising incomes and increase in convergence of consumer taste and preferences. Knowledge about different product through different mediums like internet, television etc and also knowledge about the latest trend and fashion is transforming the buying pattern. 47% of India's population is under the age of 30 and this category is driving the consumption story. Given this , we have recently added 20 plus Variants for HUNK-Vest.
Due to the emergence of new retailing format, the prime asset for any FMCG company is its brand value and recognition. The brands of the company are household name for hosiery products. Each brand has unique product features and design. We have positioned and made placement in all nearby outlets across the country for all sections of society and for all ages. Today we see that price is not a factor if they find a good branded product in a good ambience .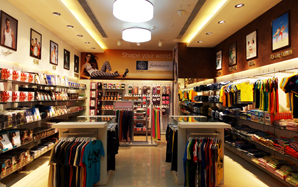 Going further what are your plans in terms of retail expansion all over India?
Despite being present for more than 50 years, in terms of retail stores we are a new entrant and still learning the rules of the game. Our PAN India presence in leading stores like Walmart, Carrefour, ITC e-Choupal, V Mart, Vishal Mega Mart are examples of our recent expansion initiatives and now we also opened a few E.B.O's in tier 1 & tier II cities. We plan to expand hugely in the next financial year and will cater all metros & tier 1 cities through RUPA EBO's.
What is your present turnover and target for the next financial year?
Today Rupa & Co. Ltd is a company with a turnover of INR 825 crore (FY- 12-13), and the largest manufacturer of hosiery and innerwear products in the country for the past 10 years in a row - a fact which has also been recorded in the Limca Book of Records. In the next Financial Year i.e. FY 14 - 15, it will exceed INR 1000 crore.

Any other plans in the pipeline with regard to shopper connect activities?
In order to attract more customers within the stores, we shall be increasing the merchandizing and sales promotion activities to connect with the shoppers. These include window displaying, giving discounts and other offers to consumers, and organizing events in our outlets.
How encouraging is the market growth in terms of a brand like yours in India? What is your take on the recent FDI Policy in terms of more International brands coming in?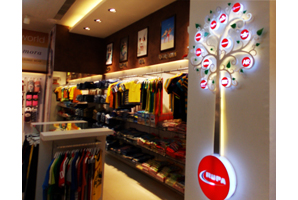 We have had quite an encouraging growth trajectory. In the period from 2009 to 2013, our CAGR for Profit After Tax has been 46%, while the same for EBITDA and Revenue has been around 40% and 19% respectively. We have entered in the jeans category with the brand Euro Jeans and in women's leggings category by launching the brand Femmora in 2012. In 2013, we have launched brands like Macrowoman, Torrido Thermal wear.
We are very much positive with the FDI policy and confident that our brands will not be affected as we have an experience of 50 years in the Indian market and a healthy competition will always be good for any business. Governments across the globe have begun to take cognizance of the corresponding benefits in development, export boost and supply chain improvements that FDI in retail can yield. India is Asia's third largest retail market after China and Japan. Organized retailing is very virgin space in India, thus it provide immense growth opportunity. Only 5% of the total sales are being done by organized retailer. Currently the Indian Retail sector generates sales of around $500 billion. The sector is expected to record sales of $900 billion by 2014.
Related Viewpoints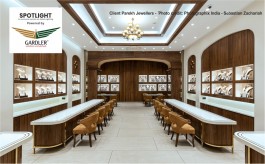 Principal Designer, Shravan Design Company
'Lighting impacts how merchandise is presented to customers'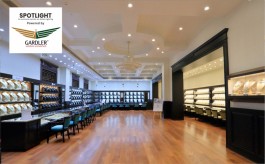 Head Designer, Ahanas Design For Space
'We look for sound technical knowledge in our lighting partners'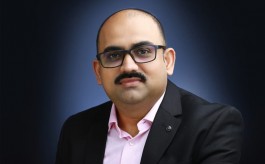 CEO & CFO, Smollan India
'Adapting to tech advancements is imperative for competitive edge'