Online is going to disrupt offline business model: Mukesh Bansal
April 02, 2014
Interview with Co-Founder and Chief Executive Officer, Myntra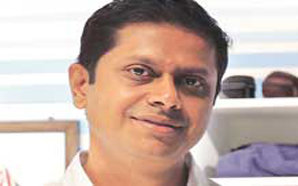 After Flipkart, another Bangalore-based e-commerce company, Myntra, has set its eyes on crossing $1 billion in annual gross sales. The Bangalore-based online fashion retailer has also decided to offer marketplace model, in addition to its existing model. In an interview with Bibhu Ranjan Mishra, Co-Founder and Chief Executive Officer Mukesh Bansal talks about the rationale behind such moves and the new areas of opportunities. Excerpts:
You recently completed three years in fashion space. Where do you see Myntra here on?
Our focus will be on building the scale. We think 2014 and 2015 are the years when e-commerce will become mainstream. Already, e-commerce is about 0.5 per cent of retail and by end of this year, it will cross one per cent. If you compare that with organised retail, the later is only around eight per cent of the overall retail opportunities. Most of that growth in organised retail in India is happening online.
After your previous round of funding (of $50 million, led by Premji Invest), is there any plan to raise a fresh fund?
No. For now, the earlier round will take care of the investment into growth, marketing, supply chain and technology. We've money for the next two years.
When most of your peers were moving to marketplace, you did not consider it. Are you moving to it because of the pressure from investors?
The decision has nothing to do with investors. It makes sense for the business. We have already saturated with the big brands; we now want to go after the small boutique brands across the country. The best way to get them on the platform is through the marketplace model. We can't engage with them under the 'buy and sell' model because they have very small inventory.
Can you share the blueprint of your marketplace model?

In one year, we want to cross 1,000 boutique brands. Every city has certain local flavours, be it Lucknow, Hyderabad or Bangalore. We are reaching out to those local markets and the dominant brands to replicate local city experience in the online world.

What will be the mix of your traditional model and marketplace business in the next couple of years?
In the long term, we expect the marketplace model to contribute around 20 or a maximum of 25 per cent of our business, with the traditional 'buy & sell' model the rest.
Since you have your private labels, don't you think those will face competition from boutique brands?
Their (private labels) positioning is different and the price points are also different. So, there is not much of overlap. When the whole business is growing, other brands will also grow with us. But private brands are growing at a faster rate and are priced lower, too.
You have seven private labels. What is the reason behind going so aggressively after those?
The margins they offer are much better. They also give us exclusive products, not available elsewhere; it helps create differentiation.
Have you started focusing on profit? By when do you expect to be profitable?
We are not profitable today but are continuously making progress. If we want, we can be profitable today. But that will mean we will have to stop investing in new opportunities, which is not the right for the company today. Today, we are not profitable by choice.

What is your view on the warning from some electronics goods manufacturers against buying from e-commerce companies?
Any new industry is disruptive for the existing one. Online is a powerful medium and will be disruptive for the offline business model. It will also force offline retailers to rethink their strategy. A lot of them will also start their own online models. It is going in the expected direction.
Related Viewpoints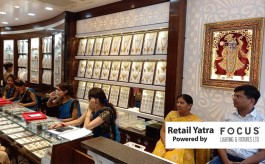 Owner, Agarwal Jewellers
 'Only permanent connect & good behaviour help in the long run'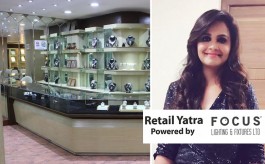 Managing Director, Mahavir Ashok Jewellers
'Location & relation go hand in hand in jewellery retailing'