'Online shopping cannot match the touch & feel experience'
By Swaminathan Balasubramanian | February 07, 2019
Having established a strong presence in Kerala, LuLu Mall is now looking to expand across many cities in India. Nishad M.A, Director - LuLu Mall, in an exclusive chat with Retail4Growth, shares the company's journey and plans.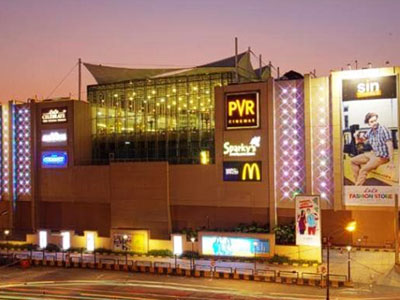 It is generally believed that serious buyers would rather visit stand-alone multi-branded stores or a brand-owned showroom rather than a mall. What do you say to that?
The notion that serious buyers visit stand-alone stores is just a myth. When a buyer visits a mall, he/she gets to experience various independent brand outlets as well as multi brand stores and he has a host of options to choose from. Moreover, with LuLu offering a choice of offers, the serious buyer would always prefer a mall like LuLu to a stand-alone store. Besides today malls are more of an entertainment destination and the possibility of impulse purchase is also high among customers. A large number of brands housed in LuLu are the 'numero-uno's' in terms of sales performance both on the national and regional level and they are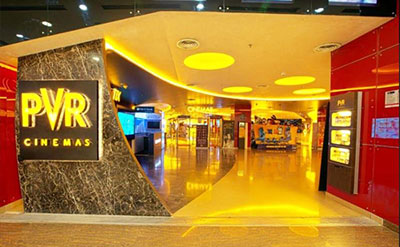 therefore a big draw for customers.
Can you share a bit about the innovations you have rolled out in the mall design since 2013?
We have from the start tried to create rich, relevant and personalized customer experience. We provide our customers with experiences that go well beyond traditional shopping. The mall features ice skating, bowling alley and other value-added offerings. The pop-up stores and kiosks provide customers with a sense of the unexpected and give them a reason to visit the mall. The Mall loyalty programme has also helped to establish a direct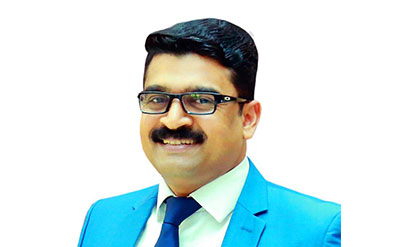 relationship with the customer that goes beyond the regular visit to the mall. Our customers are updated on the new brand outlets, ongoing offers and events through the loyalty app.
With online shopping having gaining wide currency across India, how challenging is it to draw customers, especially the millennials, to a physical store?
From our experience we strongly believe that online penetration is not going to be a threat to physical stores, especially not to malls. This is because malls are not just a shopping destination; they are a one- stop destination where people can do many things. Also, online shopping cannot match the experience of being able to physically touch products. Customers prefer to visit a physical store so that they can try on clothes and view other goods in person before buying. Today retailers have started providing home delivery and planning omni-channel networks so that the customer gets the best of all shopping platforms and a hassle-free shopping experience.
What are the value-addition you provide to retailers and brands who set up stores in your premises?
Once a new store is set up in the mall, we take great care to ensure that they get all the support. We actively support them through our marketing communications, through both online and offline media. The existing customer base is also notified of the new store through the loyalty programme. The store listings with their special features are included in the mall guide and mall directory.
What are the various store sizes you have in your mall?
We have store sizes ranging from 150 sq.ft to 2,00,000 sq.ft. We also provide space for pop up stores and kiosks, with an average area of about 70 sq.ft
How frequently do you change your mall design and in what aspects?
Malls are a community gathering space as well as a shopping hotspots. With shopping patterns becoming more diverse, customers are now seeking more authenticity and a deeper sense of connection. So we have to cater to that. Customer have also shown a preference for street front shopping. So given all these, we incorporated a street market format for a certain period of time, which was well appreciated. Also, with the traffic congestion reaching crisis proportions, we were able to serve the public by means of a skywalk which connects the mall to the Kochi metro rail. It thus enables millions of customers to enjoy shopping without the hassle of traffic congestion.
What are your expansion plans?
We have major expansion plans in India with mall construction already under way in Calicut, Thrissur, Trivandrum, Lucknow, Hyderabad and Bangalore. The group will be extending its retail presence across India in the years to come.
Related Viewpoints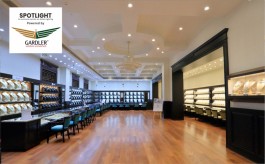 Head Designer, Ahanas Design For Space
'We look for sound technical knowledge in our lighting partners'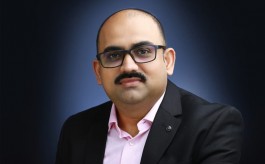 CEO & CFO, Smollan India
'Adapting to tech advancements is imperative for competitive edge'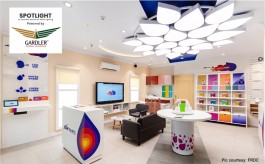 Managing Director, FRDC
'Prefer lighting partners who invest in their own products': Sanjay Agarwal, Architect & Store Designer