'Operating costs are growing, but margins are shrinking'
By Retail4Growth Team | September 16, 2019
In a chat with Retail4Growth Girvir Negi, Owner, NEGI SIGN SYSTEMS & SUPPLIES CO . talks about the scope for growth he sees for print in retail/instore segment and how green printing can grow.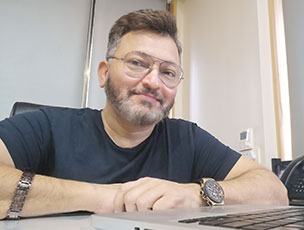 Do you observe any trend in client demand in the retail segment?
For the retail segment, the demand is more for POPs and backlit fabric prints. Many corporates as part of their CSR obligations have now stopped using flex banners, and have been demanding prints on fabrics.
What scope for growth do you see for print in retail/in store segment?
Prints for retail were mostly done on eco solvent printing and the growth that we see is in fabrics, mostly backlit to be used instead of PVC. The demand is for slim light boxes, where prints on fabrics can be easily changed. UV technology for direct printing on rigid media for POPs is also in demand.
How green printing can grow?
Green technology:
1.Enery efficient printers using energy efficient technology such as LED lamps and printers which do not consume a lot of electricity (Energy Star: run by environmental protect agency that promotes energy efficiently and provides information on the energy consumption of products
2. Inks: 0% VOC – Non-HAP – no out-gasing of prints – no mercury – no lead
3. Non-biodegradable PVC materials to be replaced with fabrics
4. According to a study by by ICRA, 18000 tons of PVC lex is consumed per month for PVC flex and banners. Corporates should take the initiative of not using flex and adopt green technology.
Read the full interview in VM&RD September 2019 Printing – Machine & Materials Special Edition.
For more updates, subscribe to retail4growth newsletter - Click here
Related Viewpoints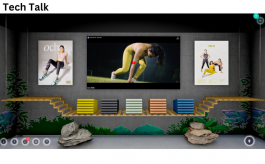 CEO, VOSMOS
Who says virtual can't be experiential? Welcome to Meta Commerce!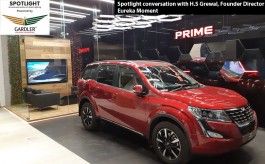 Founder Director, Eureka Moment
"Lighting is what enhances a space"